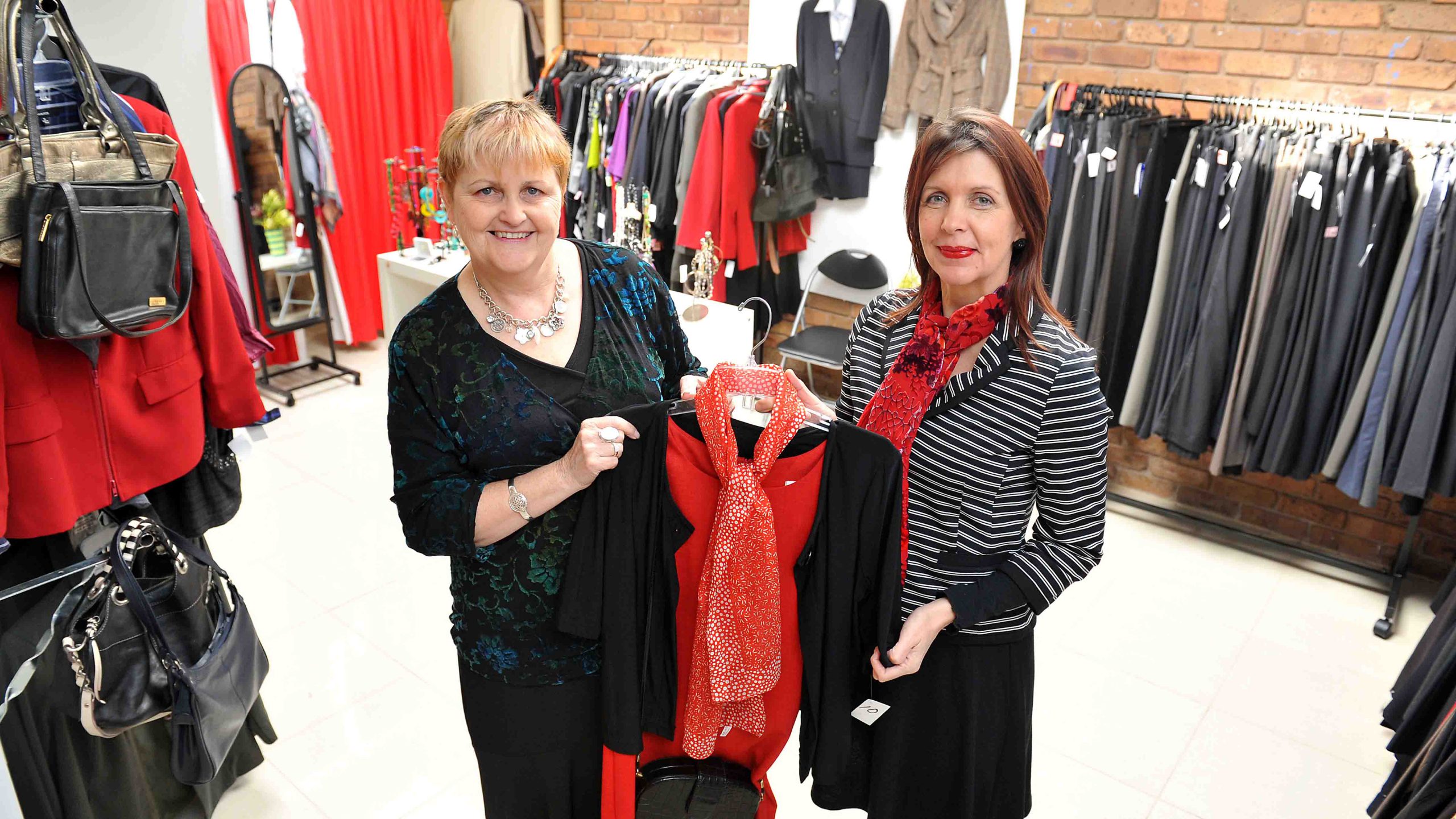 WITH a new program manager at the helm, national not-for-profit organisation Fitted for Work's only regional office in Morwell is ready to reach out to help more local women prepare to join the workforce.
Just six weeks into her new position as program manager, Morwell resident Sharon Dean is keen to attract more volunteers to assist Fitted for Work in carrying out its work, which included helping women become "interview ready", by dressing them appropriately.
The organisation also provides mentoring programs and equips women with life skills such as goal-setting, money management and computer training.
"We help empower women who may have been out of the workforce go back to work, or who are entering the (job market) for the first time, to build on their skills," Ms Dean said.
"It's a personalised service, and we are dedicated to positive outcomes; we are also an organisation built on volunteers.
"We work in conjunction with job services agencies to help women secure employment; out here (in the Latrobe Valley) employment is challenging, and we help in several ways including getting the women job ready and building their self-esteem"
Since its establishment, Ms Dean believes Fitted for Work Morwell has helped more than 100 local women prepare to enter the workforce; nationwide, the organisation has helped more than 10,000 women since its inception in 2005.
At present, there are three mentors and a pool of four volunteers in Morwell.
In her new role, Ms Dean hopes to have at least eight workshops a year in the Latrobe Valley, with the first life skills program to be held in Warragul next month.
"We are also targeting young mums and new arrivals," she said.
The organisation helps women prepare for interviews, which includes dressing in appropriate clothing through the boutique and providing some coaching on presentation and interview skills in a friendly environment via the Transition to Work programs.
"It doesn't matter what job it's for; presentation is important as it shows your potential employers that you care," Ms Dean said.
"Grooming may seem like a small thing but it gives the ladies a confidence boost; they are different women when they leave."
Ms Dean has plans to have another fundraising clothing sale in the next month, and hopes to hold an open day for volunteers soon.
"The boutique is open twice a week on Mondays and Wednesdays, and if you could volunteer even an hour a month, that helps," she said.
Fitted for Work has offices in Melbourne, Parramatta in New South Wales and Morwell.
Last week, Fitted for Work chief executive Jane Hunt was in Tianjin, China to receive an award as the only Australian recipient of the Global Social Entrepreneur of the Year Award 2012.
For more information on joining the organisation as a volunteer, phone Sharon Dean on 5133 8227 or visit
www.fittedforwork.org