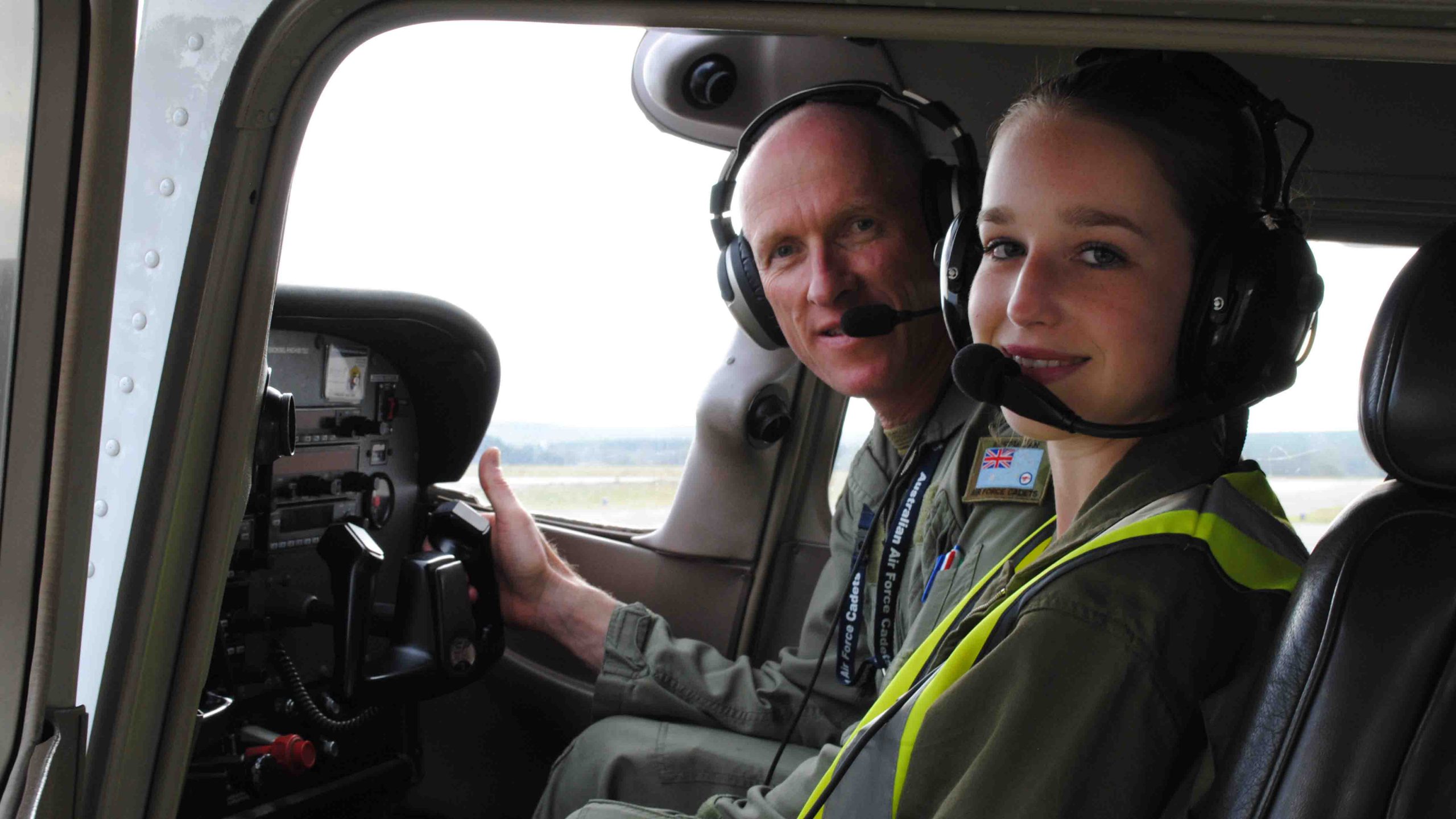 RIGOROUS flight training in the Latrobe Valley last week gave air force cadets a taste of the action.
Five Tasmanian Air Force Cadets recently undertook the training at the Latrobe Valley Aero Club, following the tutelage of chief flying instructor Alan Campbell and instructor Webley Hirt.
The group of teenage cadets were eager to gain flying and aeronautical experience, aiming to fly solo by the end of their three-day training schedule.
All cadets were recipients of a $3500 government-granted scholarship to aid in obtaining their pilot licences.
"This week, at East Sale we have 150 cadets, spread over six squadrons," Australian Air Force Cadets Flying Officer John Breaden said.
While the cadets were based at East Sale RAAF base for the week's training, they attended Latrobe Valley Aero Club for their flying components.
"We have rules and protocols to follow and all of them are along the lines of the Royal Australian Air Force," Flying Officer Breaden said.
"Although we're all volunteers and the cadets obviously want to be there, we say, you're here to have fun."
Cadet Owen Andrews said the group normally undertook theoretical flight training, but to receive the scholarship "your results have to be pretty good".
"We try and make the theory fun, though it's pretty advanced," Owen said.
During the training the cadets also participated in character building, teamwork and communication exercises such as high ropes courses and obstacle training.
Among the five cadets was the only female selected, Caitlin Maccana.
"It's pretty good being with the boys, they're really fun to be around and really friendly I don't think it's any harder to be a girl in the air cadets," Caitlin said.
"The number of girls listed as air force cadets is rising around Australia," Owen said, adding it was creating a better balance within their squadrons.
In addition to the theoretical preparation for their visit to the Latrobe Valley, the cadets also took it upon themselves to look like the pilots in Top Gun.
"We went out and bought aviators, because we knew we were getting flying suits," fellow cadet Casey Piket said.
All five of the cadets said they had their sights set on one day being jet pilots in the Royal Australian Air Force.
"This is an opportunity for them to gain vital practical skills in their quest to become pilots," Australian Air Force Cadets Squadron Leader Kate Faull said.