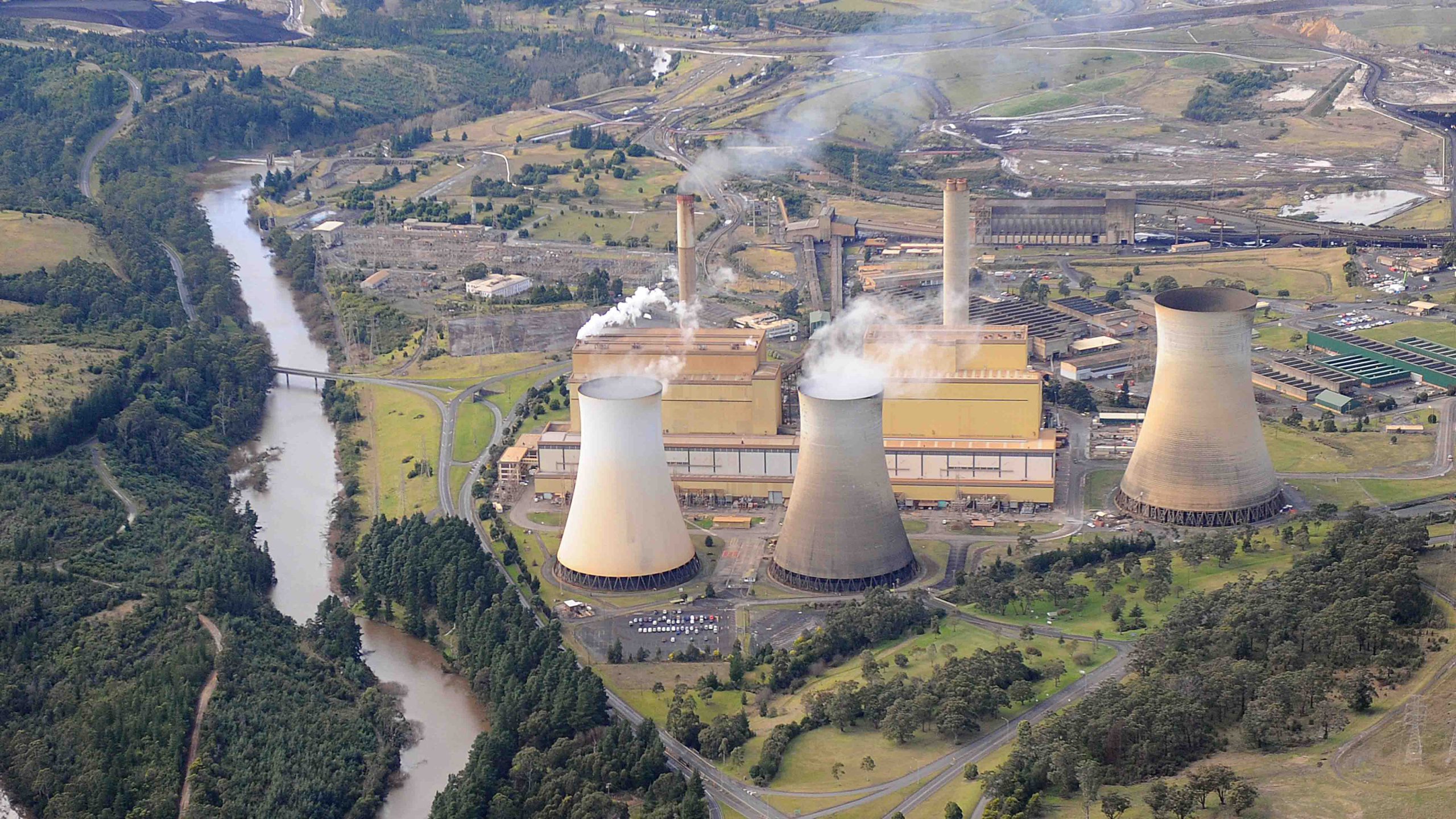 A clean coal technology developer moving to export Latrobe Valley brown coal has officially entered in partnership with a Chinese shipping company.
The Express has learnt the partnership, between recently-founded developer Newtech Energy and the Zhejiang Shipping Company, has come after months of discussions between the two companies.
The signing of a memorandum of understanding to enter into a joint venture progresses Newtech's plans to commercialise a $50 million briquetting technology project at a site adjacent to the Yallourn Power Station.
According to the company's website, under its former name Awyin Developments Pty Ltd, the company has signed a raw brown coal supply MOU with Yallourn Power Station owner and mine operator TRUenergy.
In a "close relationship" with TRUenergy, Newtech has secured an industrial zoning site and office building next to the Yallourn Power Station.
TRUenergy spokesperson Carl Kitchen said the project was still in its development and proposal stage, and its MOU was commercial in confidence.
"We believe the brown coal is an asset and are prepared to work with companies to see they can develop further use of the resource," Mr Kitchen said.
The deal came during the State Government's 'Super Trade Mission' to China, in which 400 companies and 650 delegates visited 13 cities across China, led by Premier Ted Baillieu.
The development has come during a period in which "clean coal" technology developers have found it difficult to attract investment for projects, due to a range of problems, including gaining access to the resource, and proving the economic viability of their technologies.
The high water content of brown coal has made it economically unattractive to export compared to the drier black coal.
Newtech is touting the project will support 150 local jobs, however it is unclear which of these jobs would represent plant construction and ongoing operational roles.
According to an Environmental Effects Statement, the company plans to export one million tonnes of coal briquettes per year, tapping into the ceramic industry in Foshan City, China, in which briquettes would be used to fire ceramic ovens.
In response to the news of the partnership, a Latrobe City informed source said council's personal relationship with the Zhejiang Shipping Group had borne fruit.
"This announcement is a culmination of a lot of hard work by Latrobe City Council. There has been close contact with Awyin Developments (Newtech Energy) and council for some time," the source said.
Adding Latrobe City Council officers had a "very good meeting" with the shipping group last month.
"When we were in China (recently), they were saying they were ready to invest; I passed that on (to the State Government) but I don't know what has gone on behind closed doors.
"I'm glad this particular investment has been confirmed but ultimately we have challenges with infrastructure particularly rail transport."
The Express understands it is looking to use the Port Anthony facility, at Barry Beach in South Gippsland, to facilitate future export operations.
However Port Anthony manager Ben Anthony said while he was aware of a number of Latrobe Valley clean coal technology developers working towards signing export deals, this was one of the first which had reached the joint venture stage.
Mr Anthony said the current facilities at Port Anthony could "easily" handle Newtech's one million tonne export target.
Numerous attempts to contact Newtech and Zhejiang spokespersons were unsuccessful before going to print.