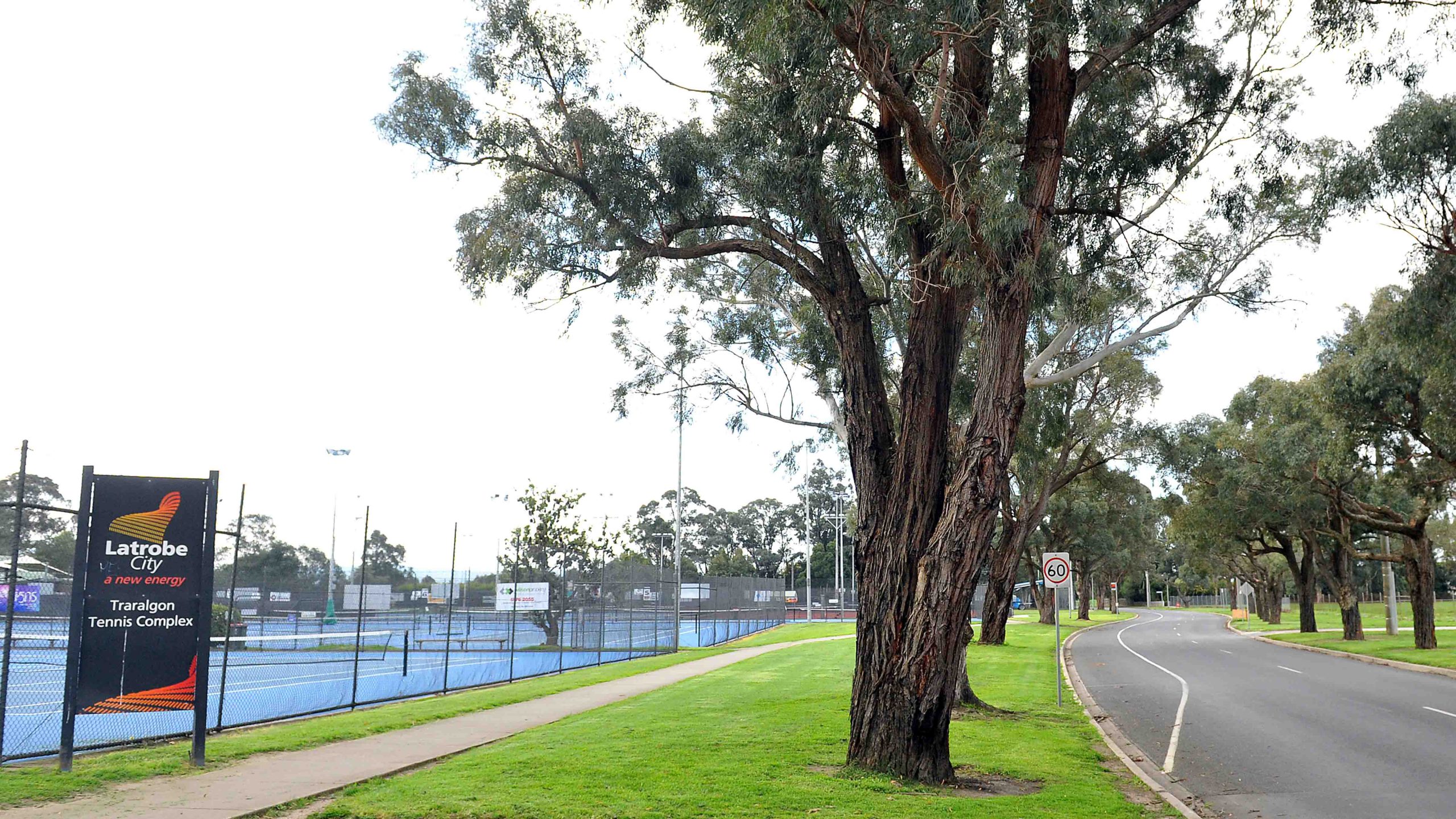 TREES surrounding Traralgon Tennis Complex may soon be gone, after an arborist declared the trees posed a safety risk to court users and were causing damage to the courts' surface.
Three "dangerous" trees were recently removed and a further 11 may be cut down to prevent further damage to the courts and users following Traralgon Tennis Association's requests for the removal of the trees last year.
Latrobe City Council's arborist report considered the trees' health, site suitability, life expectancy and hazard report before resolving 11 trees be removed.
The Traralgon tennis courts resurfacing project last year cost $700,000, which Traralgon Tennis Association manager Susie Grumley said these works were being damaged by the deteriorated trees.
"All this money has been invested into resurfacing the courts, we are concerned the roots are going to cause cracking to the new courts," Ms Grumley said.
The club has suffered from tree-caused damages including mildew, mould and debris marks on the courts since October last year, however anticipate more site-appropriate trees will be planted following the removal.
"They are not in great health but we would like to replant more trees that will fit in better with the environment, club and courts," Ms Grumley said.
Latrobe City councillor Kellie O'Callaghan's motion, which recommended consulting the community before removing the trees, was supported in Monday night's council meeting and a report, with community submissions, will go back to council in December.
"It is important that we consider all perspectives when making decisions of this nature, so this public notice process will allow that consideration to occur," Cr O'Callaghan said.
"The report that is then presented to council in December will be based on the arborist report that is currently available together with any submission made by members of our community."