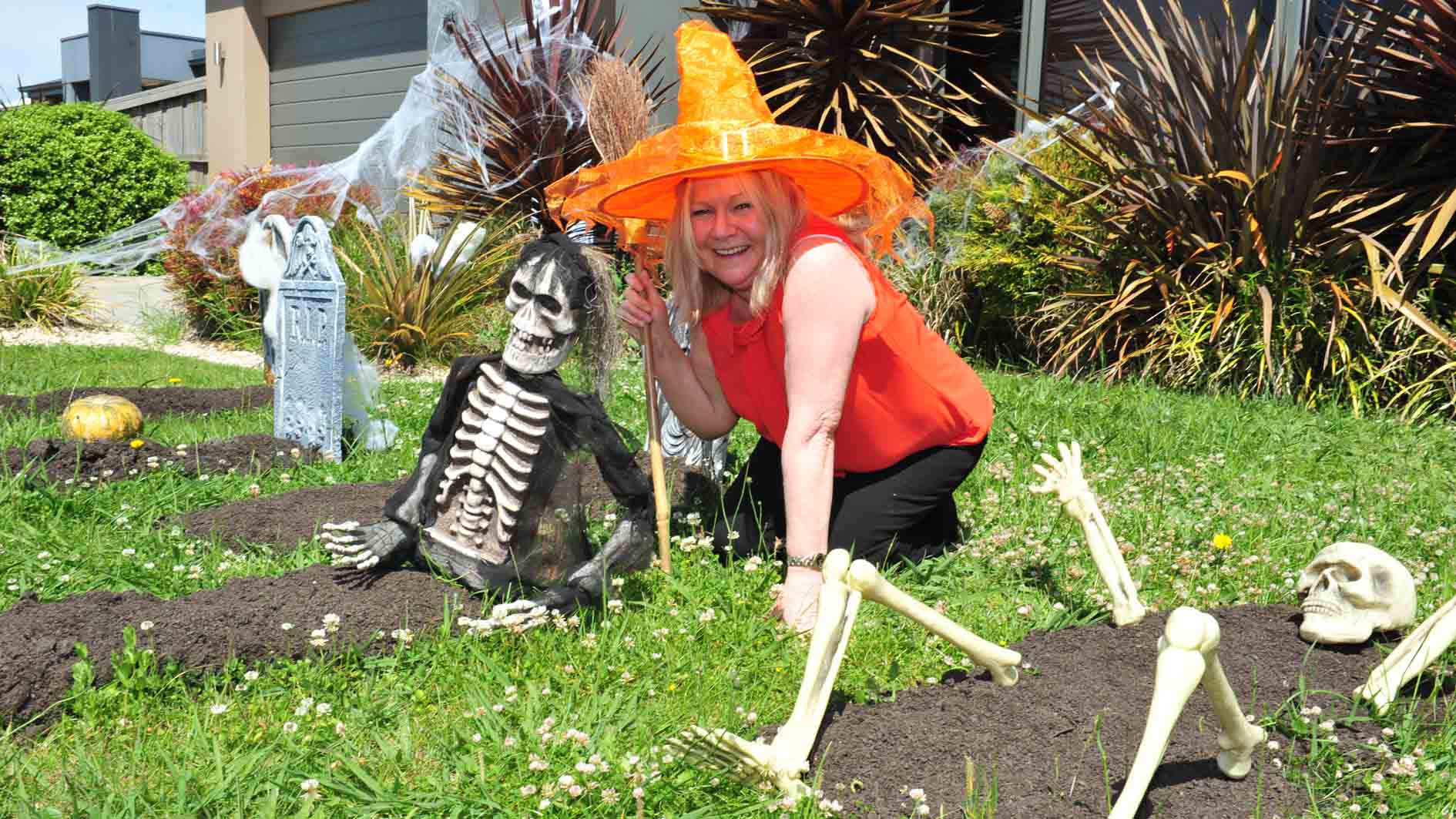 LATROBE Valley residents who went trick or treating for Halloween last night may have visited a Traralgon resident's creepy graveyard garden.
Liz Darwin has decorated her garden for the holiday since she moved to Traralgon four years ago, and before that at her home in Melbourne.
Ms Darwin said she embraced Halloween because she could see how much children enjoyed going trick or treating.
"I've found that it's an exciting time for the children," she said.
"I've tried to create gardens that appeal to the children. So this year my garden is made to look like a graveyard with tombstones, skeletons, ghost and spiderwebs."
She said when houses were decorated like hers children could see it as an invitation to knock on the door.
"Some people put a pumpkin on their verandah to show that they're welcoming trick or treating," Ms Darwin said.
"We've got two carved pumpkins on our verandah; a traditional jack-o'-lantern and a vomiting pumpkin."
She said she tried to "add more interest" every year with more decorations, adding celebrations in Australia have grown as well.
"I've noticed an increase in interest in Halloween with shops having more Halloween products for the garden and more costumes," she said.
Ms Darwin said she disagreed with those who said Halloween was an American tradition that Australia should not celebrate.
"It's actually a Celtic tradition that came from Scotland, Ireland and parts of England. The Americans have just embraced it," she said.
"I think it's a fun time for the children, who get top dress up as witches, ghosts and ghouls."