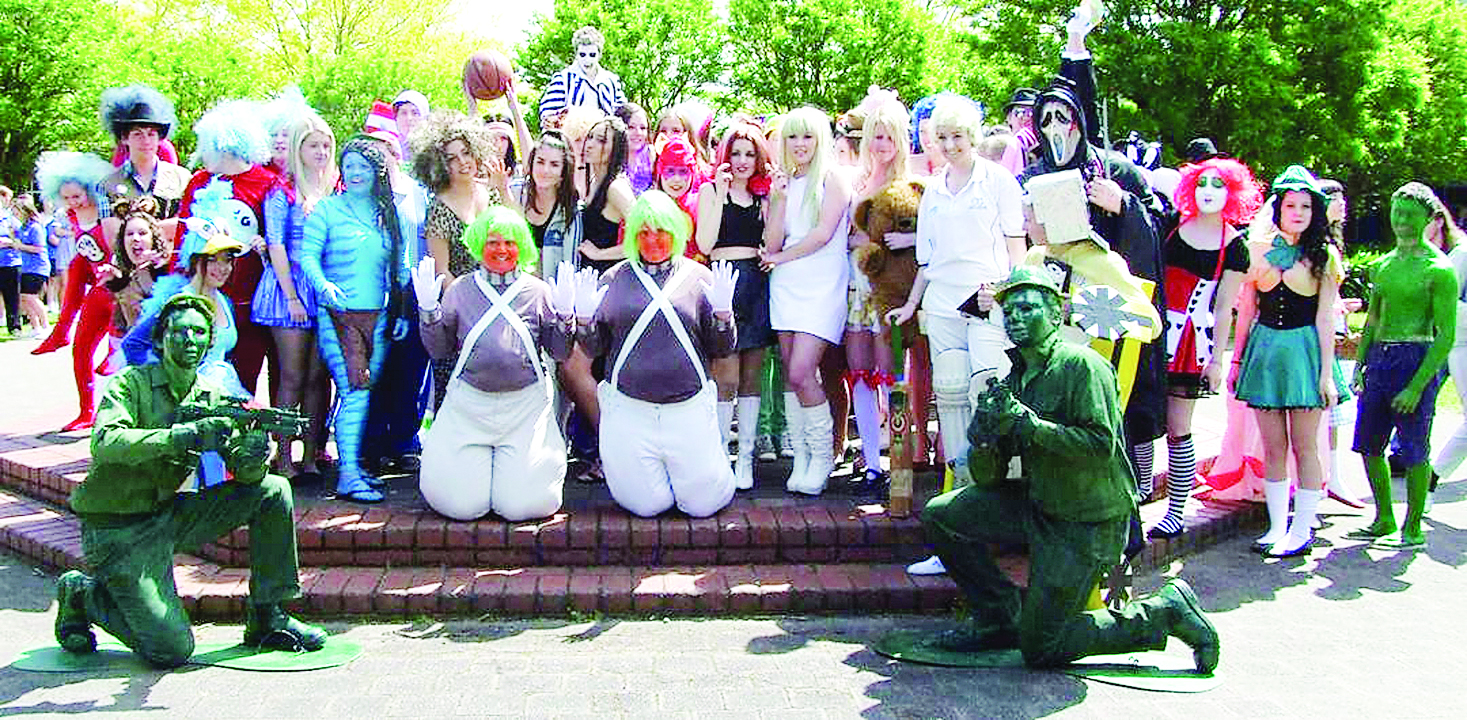 HUNDREDS of anxious Latrobe Valley year 12 students will sit for the Victorian Certificate of Education English paper today, marking the start of the end-of-year written examinations.
Kurnai College Gippsland Education Precinct campus principal Matthew Jobling said the school supported the students as best they could to assuage their anxieties.
"The nature of the exam results, use and emphasis on it to accessing universities, puts a lot of pressure on students to perform, and sometimes it is pressure that is reflected in the exam results, not just the students' ability," Mr Jobling said.
Some 110 Kurnai students at the GEP campus, and the same number at Lowanna College, will sit the exams this year.
Lowanna College senior school assistant principal Michael Lakeman said several of the school's students had overcome particularly difficult circumstances this year, having lost family members, or were living independently.
He said students also faced challenges in balancing the demands of outside commitments with their studies.
"It is not unheard of for students to be working 20 hours a week while studying full-time," Mr Lakeman said.
Meanwhile, Flinders Christian Community College senior learning centre mentor Catherine Barlow said some of the 24 students sitting the year 12 exams faced too many interruptions to study with Facebook and smartphones.
"We suggest students sign out of these until after their exams," Ms Barlow said, adding many of the students were also emotionally stressed at the prospect of setting out on a new life away from "what they have always known".
Traralgon College year 12 student manager Chris Kourtis said among the school's 80 students sitting the exams, some were still feeling the repercussions of the 2009 bushfires.
"Some ESL (English as a Second Language) students who have only been here for a short time and coping quite well and working really hard," Mr Kourtis said.
Last week, the year 12 students were also able to "let off some steam" and celebrate coming to the end of their schooling lives during their respective Celebration Day events.
Formerly known colloquially as "Muck-up Day", which was changed because of the negative connotations, students enjoyed various activities organised by their schools.
Mr Jobling said the students enjoyed the traditional off-campus fun day at The Summit in Trafalgar.
"The students have been respectful of the school campus, and not one negative thing has been done to the campus this year," Mr Jobling said.
At Flinders Christian Community College, students had a sleepover at the school before holding a morning assembly which included games with the staff, and certificates for their teachers.
At Lowanna, students participated in an activity week where they dressed up in themed costumes each day and had theme-based activities at lunchtime.
"Students participated in an Amazing Race, sumo wrestling, gross eating competitions, parades and Halloween games," assistant principal Mr Lakeman said.
"The last day culminated in a huge water extravaganza with water slides, jumping castles and a gladiator ring followed by a farewell dinner.
"Students behaved responsibly and are now busy revising for their exams; we all wish them the best of luck."