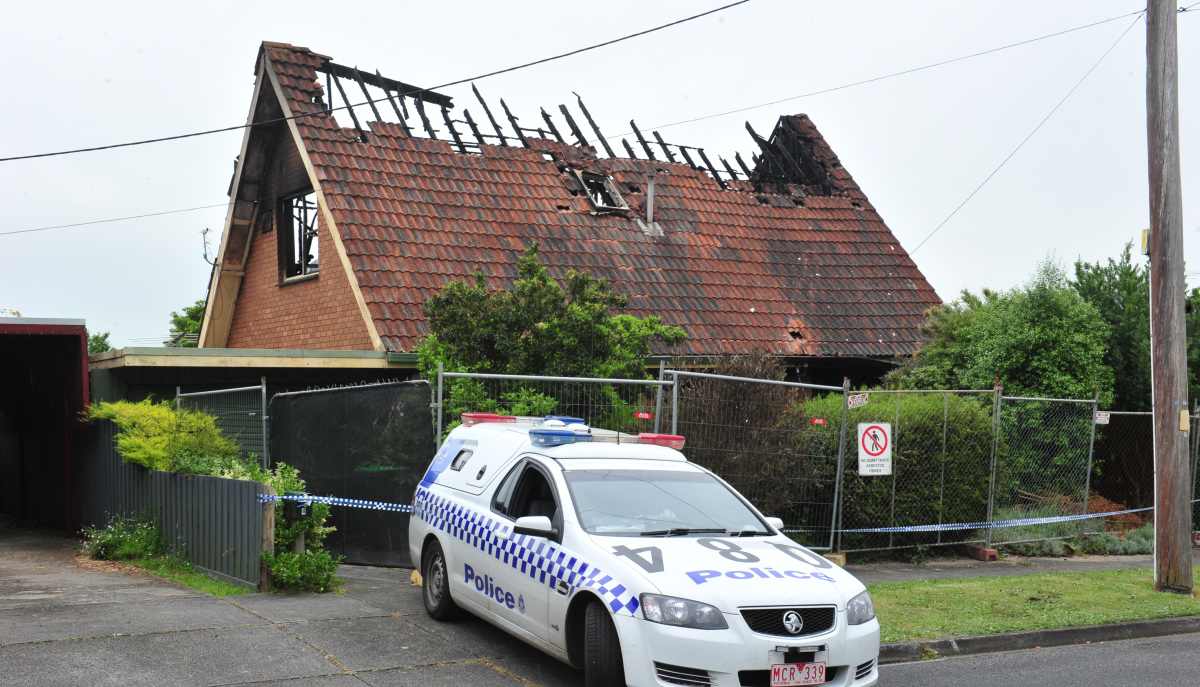 A HOUSE in Griffin Street, Moe was completely destroyed in a house fire on Melbourne Cup Day.
According to Latrobe Crime Investigation Unit detectives, the house is believed to have caught fire about 3.30pm.
At this stage, investigators are not able to determine whether the circumstances of the fire are suspicious.
The owner of the property was not home at the time of the incident.