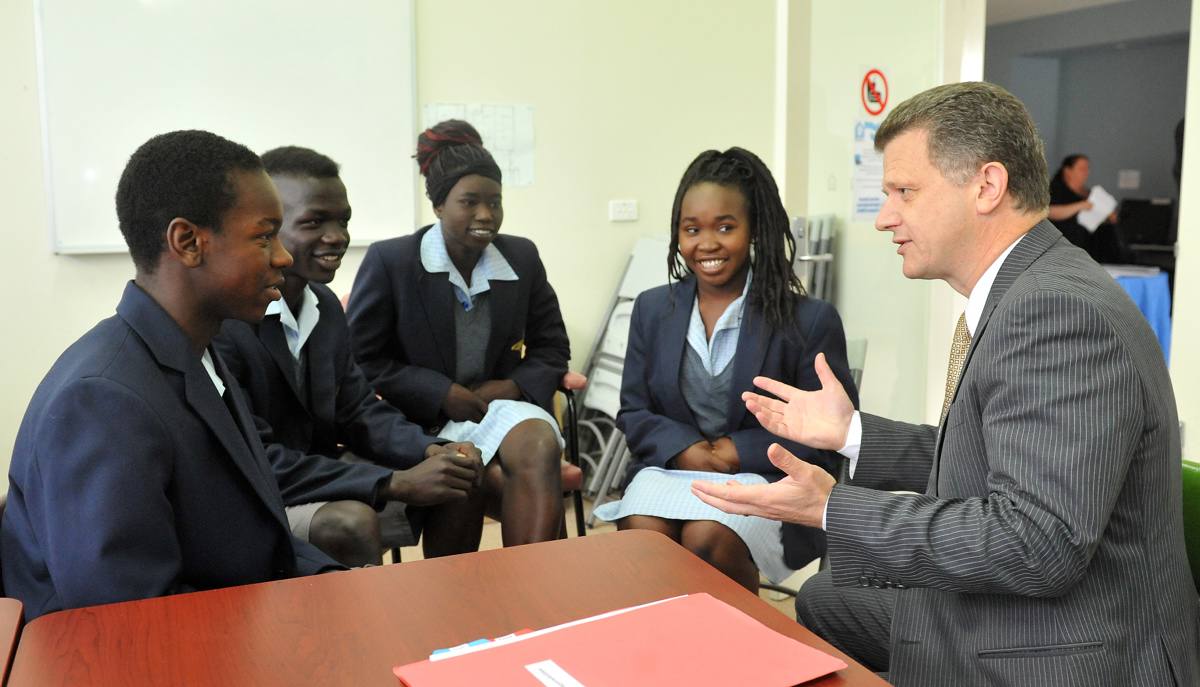 A STATE Government-initiated program outlining practical knowledge to newly-arrived migrants and refugees is progressing well, according to the minister responsible for overseeing multicultural affairs and citizenship.
Minister Nicholas Kotsiras, who was in Morwell yesterday as part of a statewide visit to find out about the success of the Rights and Responsibilities seminars, which aim to educate new residents on their rights and responsibilities, said each location nominated different areas they were interested in learning more about.
"Seminars in Morwell and Geelong would talk about different issues; for instance, here in Morwell the participants were keen to find out about the role of police, the Sheriff, how to obtain their driver's licence, how to develop leadership qualities and how to manage credit cards," Mr Kotsiras said, adding within the next three months, he would make 40 visits to different locations where the seminars have been hosted.
"The relationship Sudanese people may have had with police in their home country would be different to a relationship with Victoria Police," he said.
"I want to find ways to improve (the delivery of this program); this is grassroots work I am undertaking in going back to basics."
The pilot program, which the State Government budgeted $800,000 in new funding over a four-year period, had been received positively, according to the minister.
Mr Kotsiras met with Latrobe City refugee program facilitators, Sudanese students as well as several other members of the community at the Morwell Neighbourhood House yesterday to receive their input on the seminars, which were conducted earlier this year.
A special session was also held for young people last month, where some of the topics discussed included social media, resolving conflict and youth services.
Lavalla Catholic College year 10 student Niven Ramadan said the sessions were helpful, especially with regard to obtaining a Victorian driver's licence.
"The sessions on drugs and alcohol and the dangers of it was also really helpful," Niven said.
She said as part of the session, the students tried on a pair of "beer goggles" which simulated the effects of being drunk.
"You can't walk and it's really hard to see," she said.
The Rights and Responsibilities seminars are delivered in collaboration with Latrobe City's Refugee Action Program, Latrobe Community Health Service and the Centre for Multicultural Youth as well as Victoria Police.