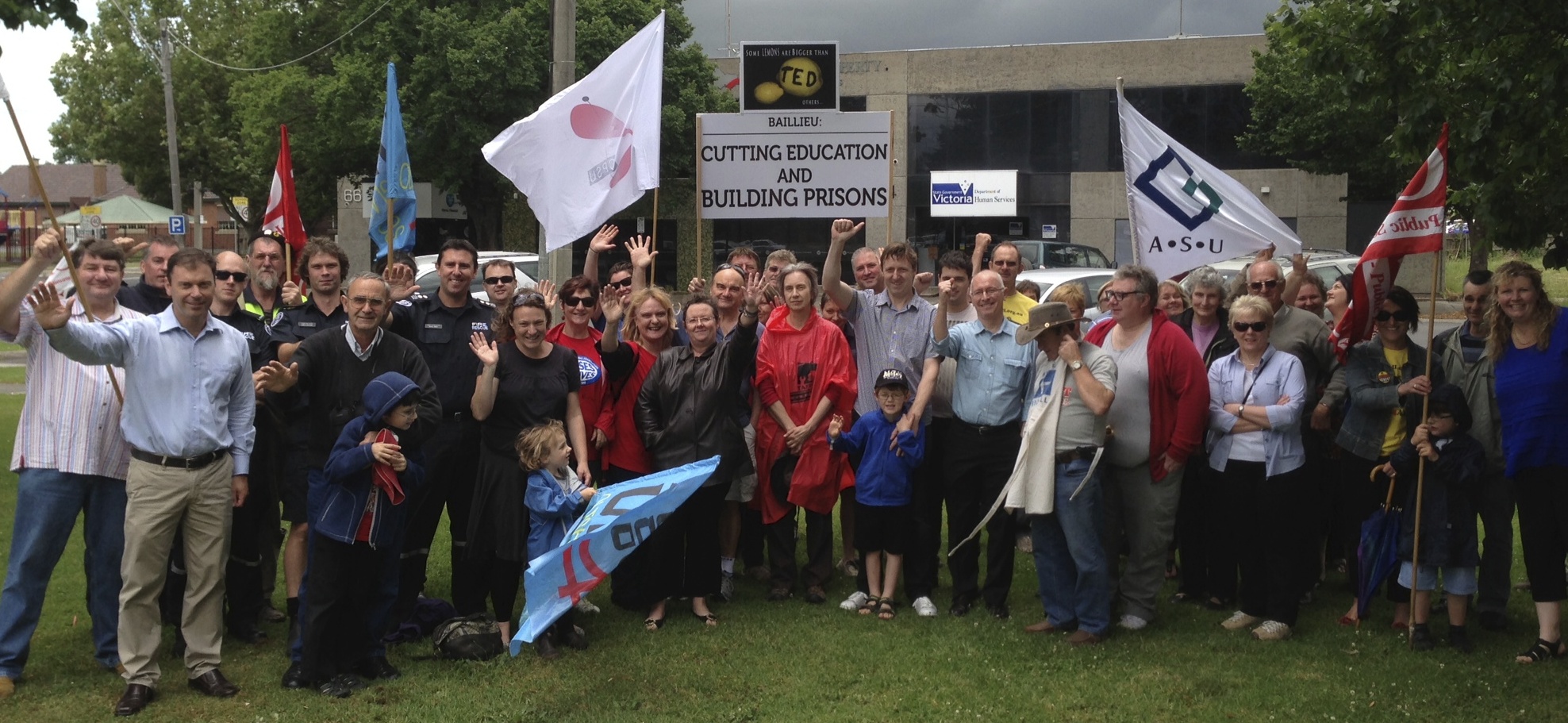 The State Government has been warned to brace itself for an intensified campaign against budget cuts to the public and education sector, after local unions committed to voice their ongoing opposition to the cuts in the new year.
A crowd of about 50 workers and union representatives from a range of industries rallied in Civic Centre Park, Traralgon on Sunday, under the banner "One Term Ted" to draw attention to the impact the cuts would have on regional communities.
"The cuts to these public services, and to the TAFE sector affects country regions more than anywhere else; their approach is that it is cheaper to run the service from central offices in Melbourne," Gippsland Trades and Labour Council secretary John Parker said.
"We have found it very bizarre the way the government is taking up where the Kennett government left off… cutbacks in the public sector have been one of the main drivers behind our opposition to this government."
Mr Parker said Sunday's event was a precursor to a full-blown union-run campaign next year against the cuts at the direction of the Victorian Trades Hall Council.
Member for Eastern Victoria Region Johan Scheffer, who attended the rally, said more than $500 million taken out of education on top of the $290 million out of TAFE and $616 million out of health was an "attack on regional Victoria".
In response, Member for Eastern Victoria Peter Hall said government had continued to work with various sectors to improve service delivery in regional areas.
"Last week the government made significant funding available for the Latrobe Regional Hospital health unit… and is providing $20 million statewide through the Regional Partnerships Facilitation Fund," Mr Hall said.