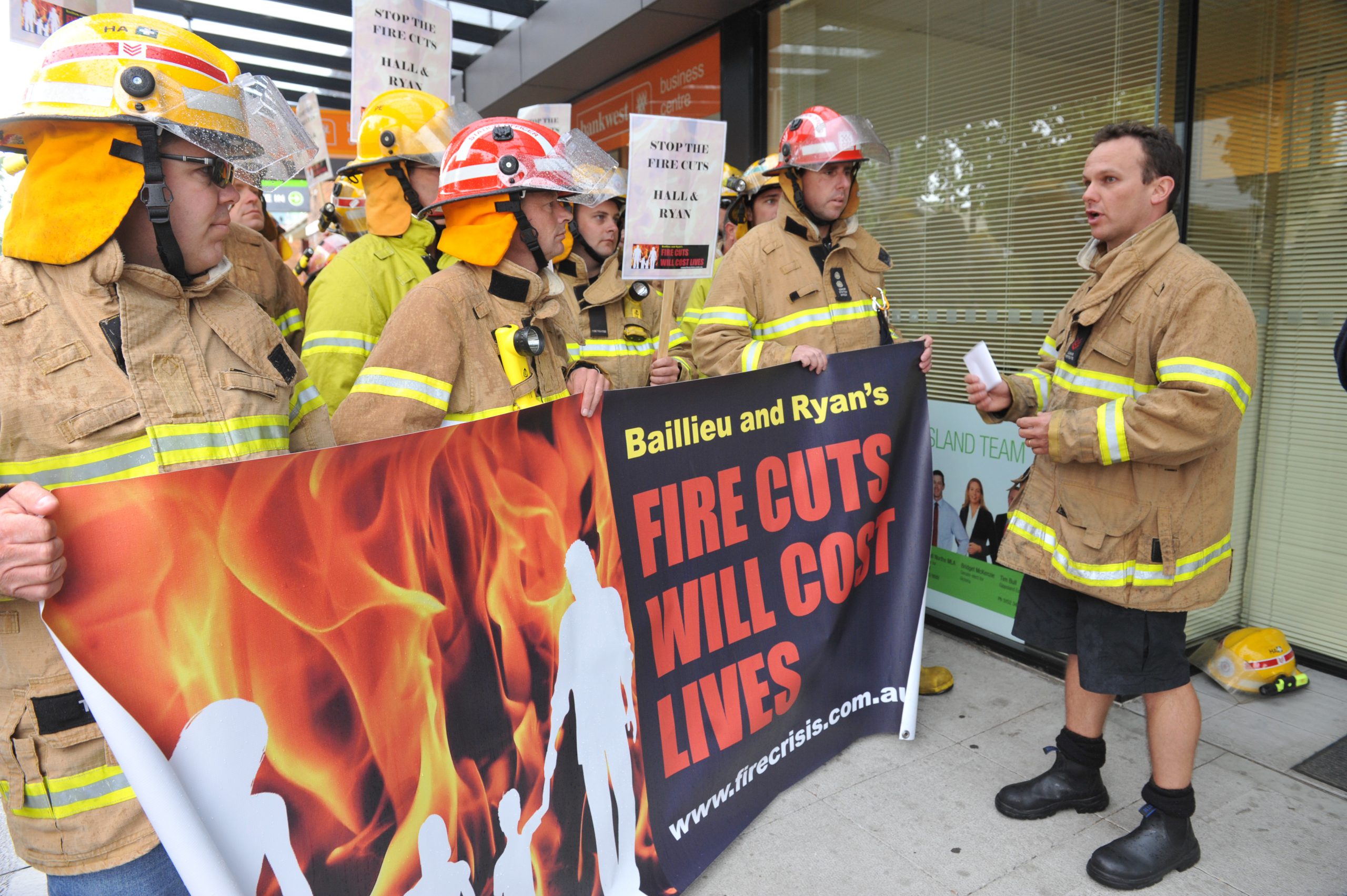 Morwell firefighters are enduring an unsafe working environment in a station plagued with drainage problems, despite flagging the issue with management 12 months ago.
This was just one of the complaints from local firefighters detailed in an extensive report delivered to State Bushfire Response Minister Peter Ryan by the United Firefighters Union, which is continuing its outcry against $41 million in State Government' budget cuts to the Country Fire Authority.
The report, titled 'Baillieu and Ryan's mid-Term report card on Victoria's fire protection', was delivered via Member for Eastern Victoria Peter Hall's Traralgon office in a rally attended by about 30 local career and volunteer firefighters on Tuesday.
The report features a deluge of complaints from CFA stations across Victoria, and continues the UFU's argument the budget cuts were impacting on frontline services, a claim denied by the government.
Morwell CFA shop steward Matthew Muscat said while it was generally accepted firefighters could not force the government to reinstate the funding, it was important to ensure the public was aware of the impact of government decisions.
"We need to make the public was aware of what the government is doing to fire services; at the end of day (fire protection) is what we are there for, but when we don't feel we can achieve that goal our fullest potential, we are going to let people know about it," Mr Muscat said.
The report card stated firefighters have been calling for repairs to faults at Morwell station, a refurbished ambulance station, since 2009.
However a spokesman for Police and Emergency Services Minister Peter Ryan said this year's CFA budget is the second largest in its history, exceeded only by last year's budget.
Calls to the CFA management were not answered before going to print.