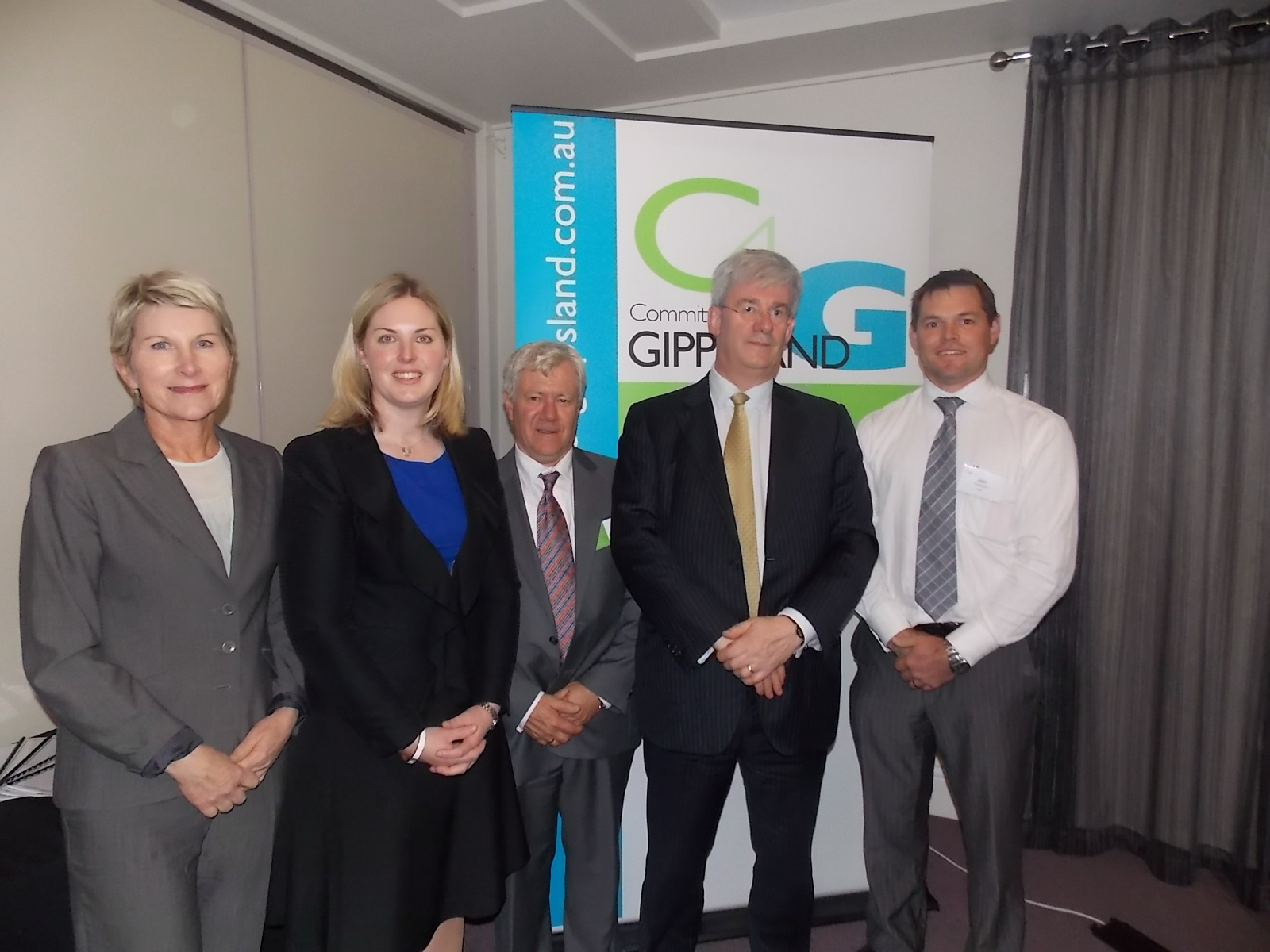 THE Committee for Gippsland has capped off a busy fortnight with a final ministerial forum for the year and the appointment of its 2013 board.
A manufacturing forum held last week was designed to allow C4G members the opportunity to raise local issues directly with State Employment and Industrial Relations, Manufacturing, Export and Trade Minister Richard Dalla-Riva, according to C4G executive director Mary Aldred.
She said they were also able to emphasise to the minister why the region was an "ideal place to invest in".
Previous forums have addressed issues relevant to small business, energy, regional development, and planning, Ms Aldred said.
Days later C4G held its annual general meeting in Traralgon, hosting renowned economist Saul Eslake as speaker.
The committee also welcomed its 2013 board, including: chairman Harry Rijs from Bairnsdale's Patties Foods, deputy chairman Jon McNaught from GHD in Morwell, Toni Wakefield from Moe's Safetech, Karly McCaskill from the East Gippsland Marketing Board, Loretta Willaton from Telstra Country Wide Gippsland, David Lowe from Drouin's Business Insight Group, Grant Crothers from Burra Foods in Korumburra, GippsTAFE's Dr Peter Whitley, Robert Radford from Warragul's Radfords Meats, Manny Gelagotis from the Committee for Moe, Anthony Heinemann from bankmecu in Moe and Rohan Hubbard from Warren Graham Murphy Solicitors in Bairnsdale.
Ms Aldred paid tribute to the "significant contributions" of two outgoing directors, John Mitchell and Ian Needham.
Some of C4G's key events for the year included energy workshops with Federal Energy, Resources and Tourism Minister Martin Ferguson and State Energy and Resources Minister Michael O'Brien, the manufacturing forum and a transport and logistics forum, Ms Aldred said.
She said C4G had been "active on several advocacy fronts" including the National Broadband Network, the National Food Plan and work on regional transport and infrastructure projects around the region.
"2013 offers to be a big year ahead, starting with the launch of the Gippsland Community Leadership Program's 25 candidates in February, along with a renewed focus on attracting infrastructure projects and major events to the region," she added.