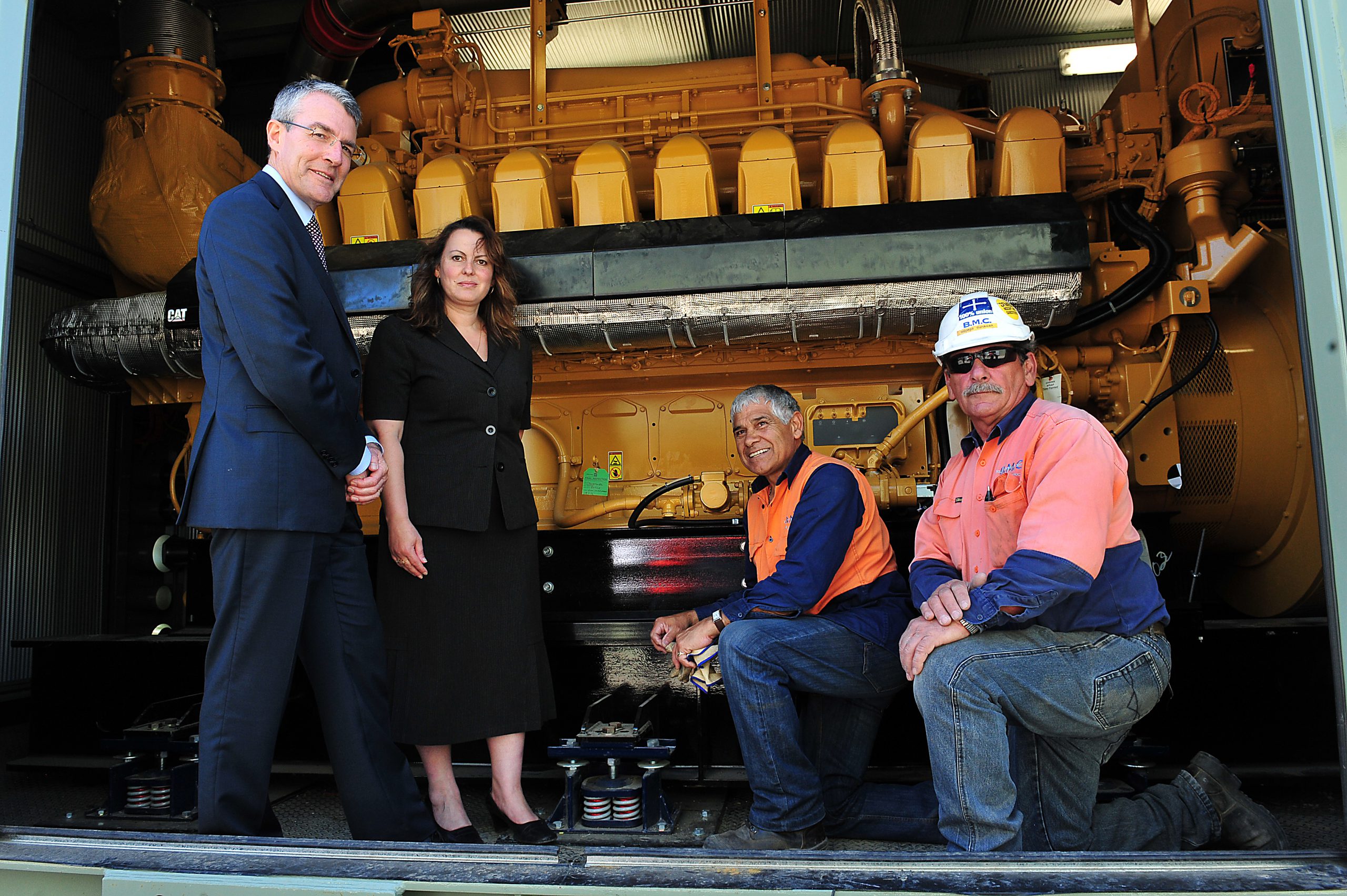 THE phrase "saving money while reducing emissions" was echoed by stakeholders as they unveiled the $11 million pilot energy generation project Nova Power gas-fired power sub-station in Traralgon on Tuesday.
Operational from January, the 10 megawatt gas-fired power station kicks in within five minutes to generate quick response electricity in peak periods to support electricity distributor SP AusNet's Traralgon network.
The multi-million dollar pilot project, financed by Nova Power, the State Government and Low Carbon Australia, was praised by Parliamentary Secretary for Climate Change and Energy Efficiency Mark Dreyfus, who said consumers would reap the benefits of the investment.
"This project will help put the brakes on power bills, cut pollution and demonstrate the benefits of clean energy investment to other companies and their shareholders," Mr Dreyfus said.
The station was an alternative investment to a planned upgrade to the SP Ausnet Traralgon distribution network, postponing the upgrade for about five years which Mr Dreyfus said would take the financial pressure off consumers.
The first of a state-wide rollout of more than 20 sub-stations by 2018, the Traralgon model will be used as the benchmark.
The site was chosen because of its accessible location to the Longford Gas Plant pipeline as well as the local distribution system needing a significant upgrade to meet population demand.
After a severe heatwave in January 2009 prior to the Black Saturday bushfires, the last few summers have been relatively mild according to the Australian Energy Market Operations 2012 National Electricity Forecasting Report for Victoria.
"The summer 50 per cent probability of exceedence maximum demand is forecast to increase over the next 10 years at an annual average rate of 1.6 per cent under the medium scenario," the report stated.
"The load factor for summer has averaged approximately 20 per cent during the last seven years.
"Summer maximum demand peaked on 29 January 2009 at 10,603 MW, decreasing by 1413 MW to summer 2011-12."
Despite the lower peak demand for the last two summers, Nova Power chief executive Anthony Collins said the site was anticipated to be operational for more than three hours per day over the summer period.
More than 80 contractors were involved in the construction of the station, which will provide ongoing jobs through maintenance contracts.
Low Carbon Australia chief executive Meg McDonald said millions of dollars had been invested into the project for its role in transitioning to cleaner energy sources.