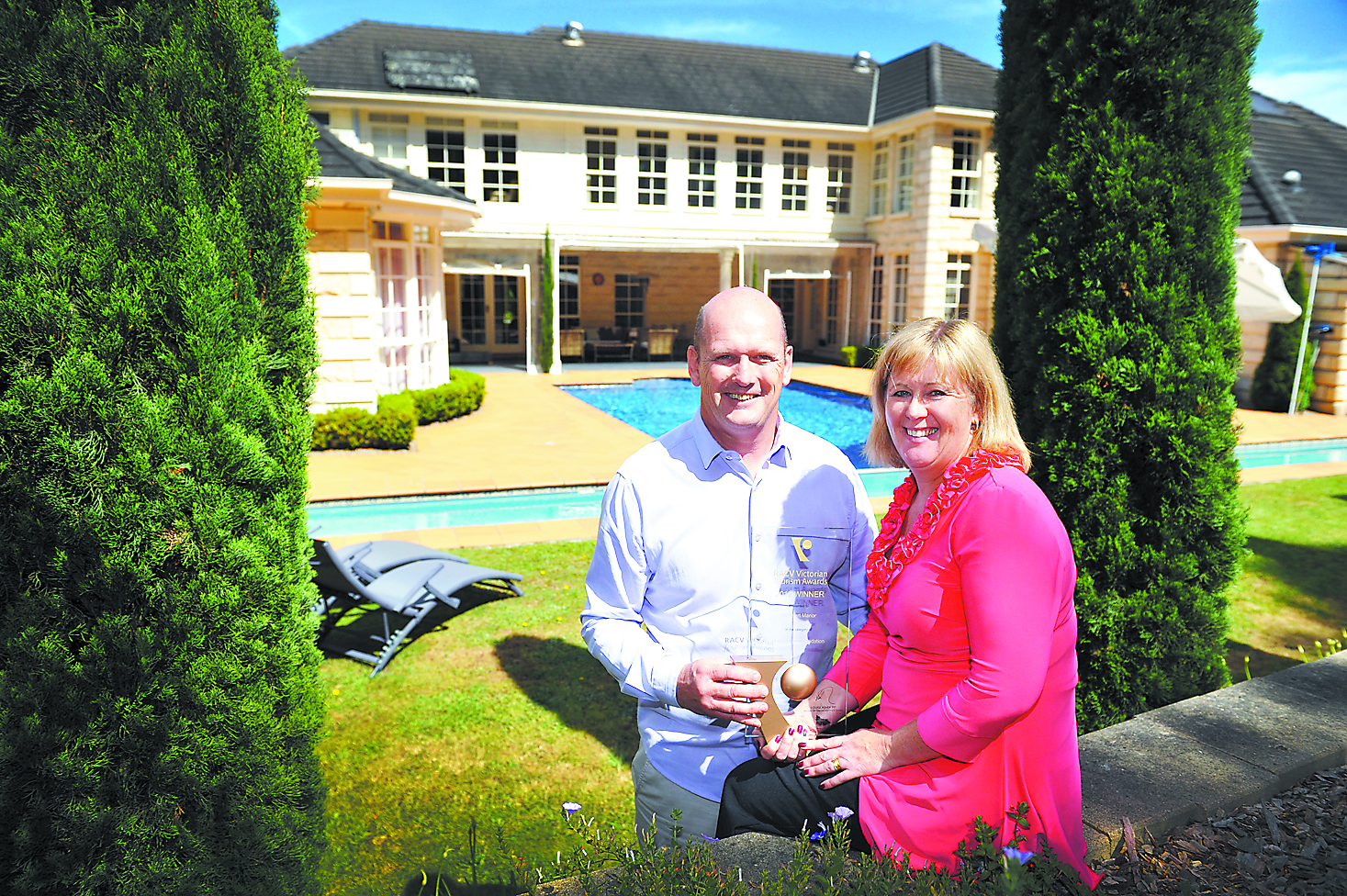 WHEN David and Melinda Wilson planned to convert their property into boutique accommodation, they never anticipated to play host to the likes of Prime Minister Julia Gillard and former premier John Brumby.
Nine years on, the owners of Montfort Manner, Traralgon frequently welcome politicians and industry leaders to their residence which recently took out top honour for Hosted Accommodation at the RACV 2012 Victorian Tourism Awards.
It is the second time in three years they have won the prestigious award, which Mr Wilson said the owners and three staff members were "completely chuffed" about.
After purchasing the property 12 years ago, the Wilsons spent three years heavily renovating and converting the "shell" into the only five-star accommodation from Pakenham to the New South Wales Border.
"We identified a niche in the market, so we worked to set ourselves apart," Mr Wilson said.
"We have a boutique market with only four rooms that are very secure and private.
"We didn't go into this lightly, we did our research and there wasn't anything around the (Latrobe) Valley above three or four stars."
After investing more than $1 million in renovations and improvements, the accommodation now boasts boutique living featuring a heated lap lane, a large in-ground pool, tennis court and a large fishing lake.
Inspiration for Montfort Manor stemmed from the couple's extensive travels around the world, where Mr Wilson said they developed a passion for similar styled places.
"When we were married, we took a year off and traveled and didn't work a day," Mr Wilson said.
"We stayed in places all around the world and in England and Scandinavia we got the ideas that we didn't think there was anything like this around."
With a background in finance and the power generation industry, the Wilsons took a gamble diving head-first into the competitive tourism industry.
"We had to get past the mentality of tourism because there is nothing like it in Gippsland," he said.
"We chose corporate tourism because we felt it was an untouched market."
Now in its 28th year, Tourism and Major Events Minister Louise Asher said the RACV Victorian Tourism Awards were instrumental in encouraging creativity, professionalism and innovation within the tourism industry.
"Each year, the RACV Victorian Tourism Awards recognise and reward the best tourist experiences across our state and honour our highly skilled workforce and promote award-winning products," Ms Asher said.
As a Victorian Tourism Awards-winner, Montfort Manor will go on to represent Victoria at the Qantas 2012 Australian Tourism Awards in Hobart in February.