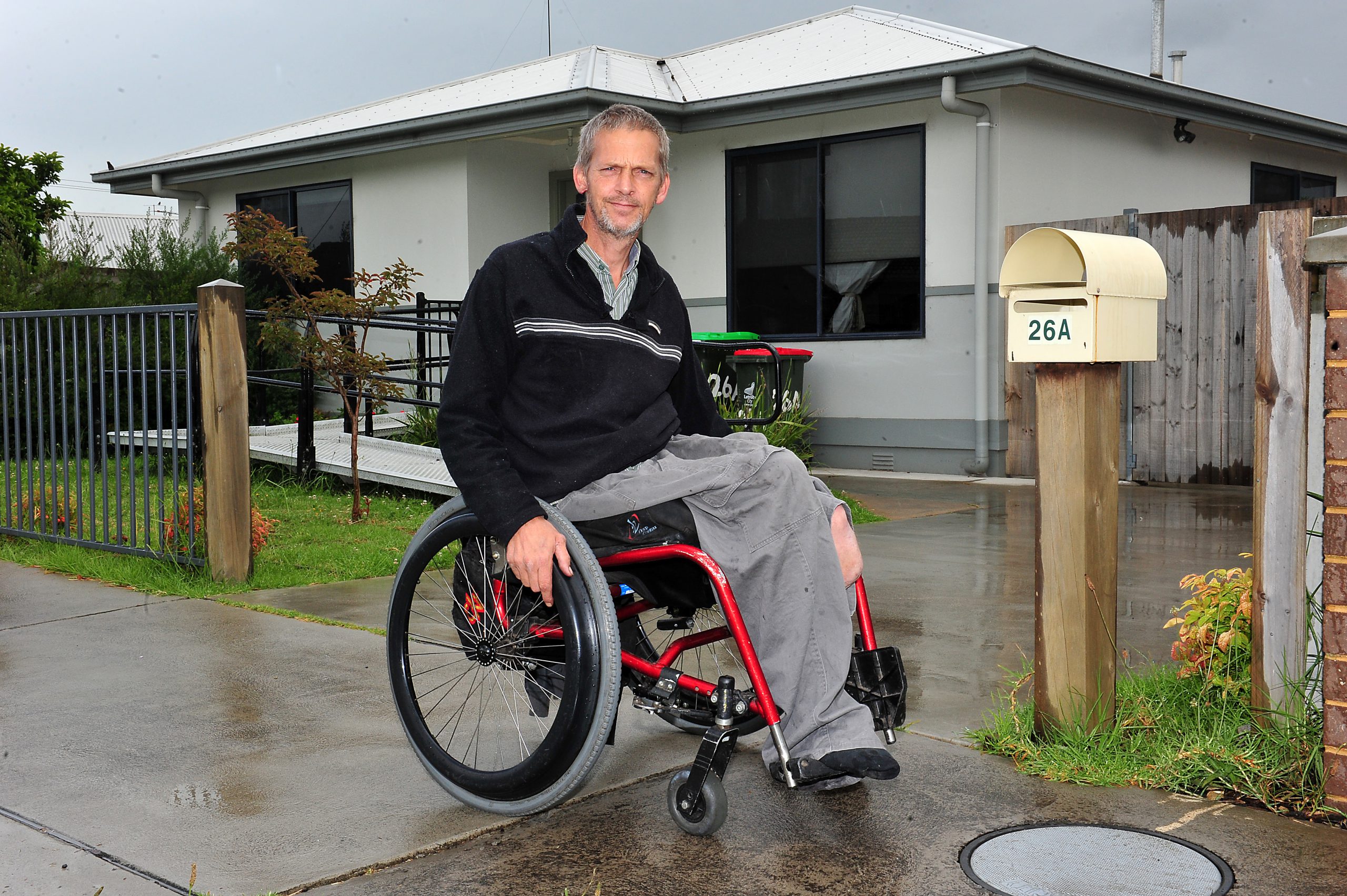 CASES of people with disabilities being abandoned by taxi service provider 13CABS have emerged following changes to the administration of the transport service since July.
Latrobe Valley residents and local taxi drivers have condemned facilitation of the service which now required pick-up calls to be managed by 13CABS' Melbourne office, dubbing the move a "big brother" approach which has "depersonalised" the service.
Reports of two taxi drivers quitting and one taxi business owner considering selling-up have also emerged as a result of the changes.
"We are fed up," one taxi driver, who spoke on condition of anonymity, said.
"We cop all the flak because we are apologising to people for something we have no control over."
Customer calls were previously managed through town systems but, mid-year, Moe and Morwell business owners were contracted to the 13CABS Melbourne system, requiring all calls to be filtered through the metropolitan call centre.
"It makes it so hard to go to work because we are picking up unhappy customers who are peeved off with the system they are dependant on using," the driver said.
Though the State Government has yet to consider the recently tabled Victorian Taxi Industry Inquiry, headed by Professor Allan Fels, the driver suggested the "monopoly" control of the taxi service administration was the first step towards widespread change.
"In the past we have had an exceptional taxi service which was second to none and now they have forced a system on us that doesn't work," the driver said.
"It was meant to be a trial period and there are owners who want to see the trial end.
"They are at the stage they are burnt out and want to see it stopped because we are not looking after our customer base through this system."
The Express has been inundated with calls related to overnight waits for taxis, priority calls being unanswered, miscommunication of addresses and people with disabilities being left stranded.
Drivers claimed their push to have the administration of the service amalgamated with Moe, Morwell, Traralgon and Warragul at a central location, staffed by employers with "local knowledge", had fallen on deaf ears at 13CABS.
"I waited more than 1.5 hours for my taxi to arrive at the supermarket and then they told me to wait until the next morning for a (disability accessible van) to arrive," Moe resident Michael DeVent said.
"I had this personalised relationship with the taxi drivers but now I have so much trouble since this new system has come in."
Taxi-dependent amputee Mr DeVent relies on the service to take him to important appointments but was recently blacklisted for losing his temper after a 13CABS call centre worker told him he had to wait overnight in the Moe central business district because a taxi van was not available.
"The new system sucks because you call on your mobile and the computerised allocation system finds you, then puts you through the the operator who asks 101 questions and still doesn't pick you up," he said.
The taxi driver predicted mass resignation of drivers and extreme banking of calls as a result of the administration changes.
"There will be a natural attrition of drivers burning themselves out because they have put us under so much pressure and saying to drivers and owners 'if you don't like it leave'," he said.
"The ones that care about the customers are the ones that will go.
"It has definitely changed the way we provide the service around town."
13CABS declined to respond to The Express' request for comment.