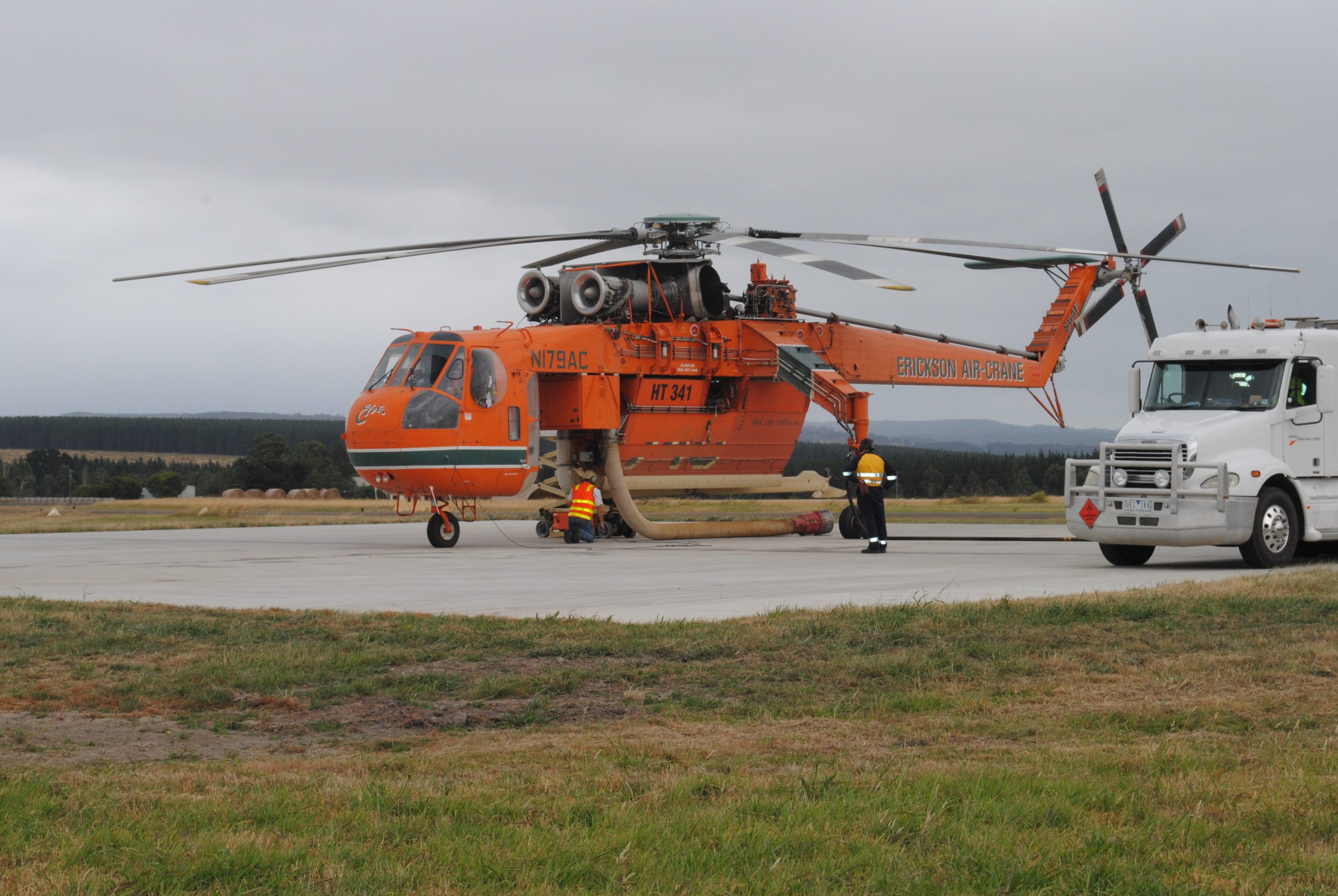 A WELCOME sight to many on Friday as fires threatened homes near Cowwarr and Toongabbie, Erickson sky crane 'Elvis' will be out of action at least until tomorrow after suffering hydraulic issues.
In a statement from the Country Fire Authority, Fire Services Commissioner Craig Lapsley said the aircraft was grounded on Friday afternoon after working at the fires in and around Aberfeldy. The hydraulic issues were said to be unrelated to mechanical problems experienced by Elvis earlier last week.
Elvis was among 14 aircraft refueling and operating out of the Latrobe Valley airbases, including the Department of Sustainability and Environment Airbase in Traralgon West on Friday.
Speaking to The Express, airbase manager Carole Macmillan said more than 40 staff from DSE, CFA, Parks Victoria and Hancock Victoria Plantations had been working "almost frantically" to help contain the out-of-control fire. Meanwhile, it was also announced Erickson aircrane 'Gypsy Lady' had been moved to Essendon Airport ready to replace Elvis.