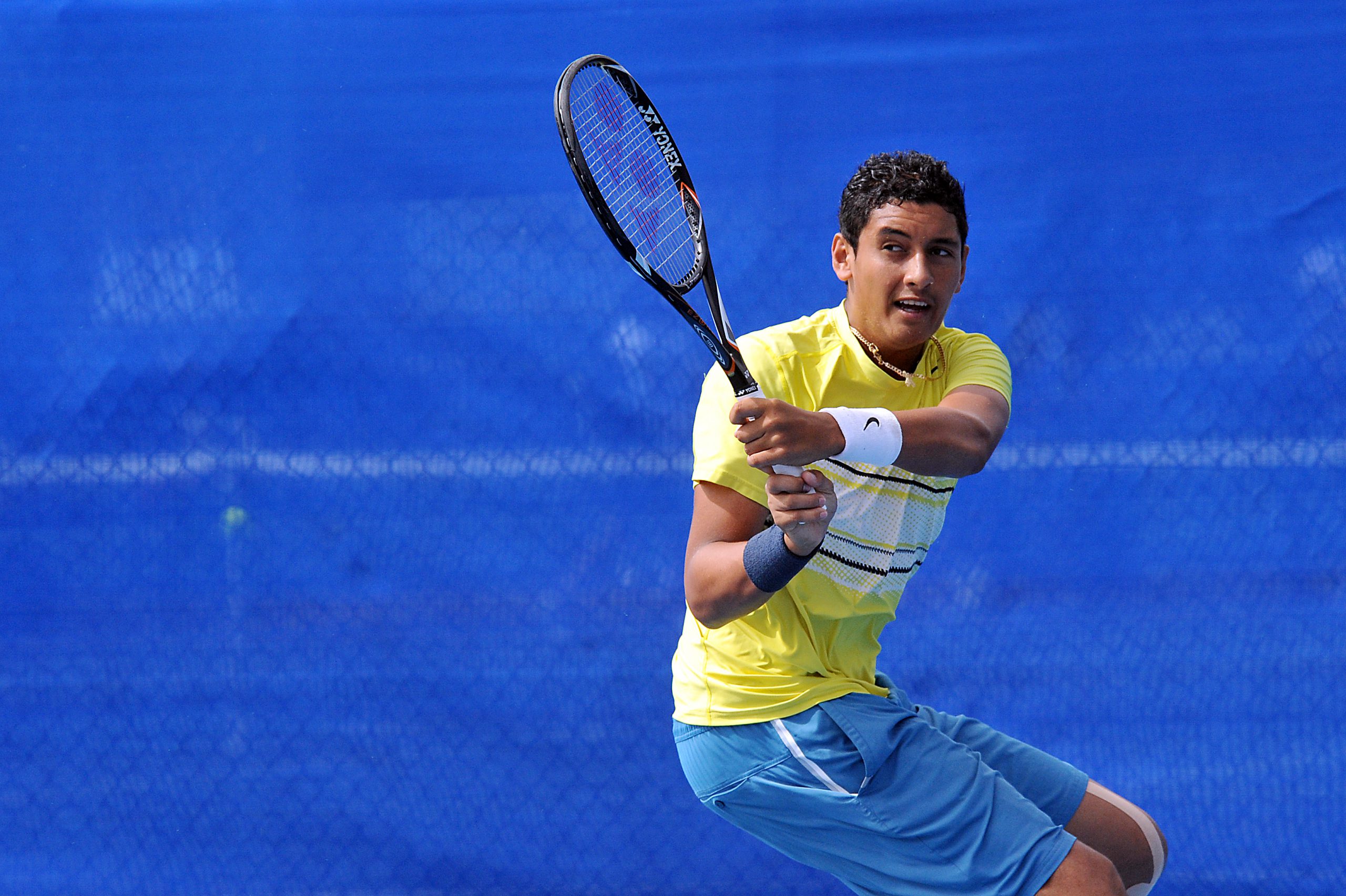 CANBERRA'S Nick Kyrgios went one better than esteemed Australian predecessors Ben Mitchell and Luke Saville by claiming the Acubra crown at the AGL Loy Yang Traralgon ITF Junior International last Thursday.
The second seeded 17 year-old power player overcame South African sixth seed Wayne Montgomery, who Nick won last year's doubles title with, in straight sets 6-2 6-1 to become just the fourth Australian to win the event.
It was the new world number one ranked junior's second grade one ITF title to date, but more significantly Nick will forever sit alongside Roger Federer as fellow champions in Traralgon, which came as a thrill for the new title holder.
"Before the semi-final I was looking at the board and saw him there and I got some tingles down my spine, I really wanted my name up there (in singles)," he said.
"There was a lot of expectation this tournament coming out as the number two seed and (with) Luke Saville last year making the final I thought I sort of had a bit of a burden to carry and I thought I played really well."
A big first serve, particularly under pressure, and heavy ground strokes were key for Nick, as he blew his former doubles partner off the court with his weight of shot.
The long levered Australian set the tone for the match at 1-1 in the first set, when he served three consecutive aces to go from 30-40 down on serve to claim the game.
Nick then broke Wayne in the following game to establish a 3-1 lead, and continually found clutch first serves to quash the South African's attempts to hit back.
After running away with the first set, Nick again broke early in the second after a long deuce game to go up 3-1, before breaking a second time to record an emphatic 6-2 6-1 drubbing.
"I've got a bit of size on Wayne and I knew I couldn't let him run me around and dictate points; I knew I had to come out and serve well (and) my serve sort of got my here this week," Nick said.
"I knew I had to play aggressive whenever I could and obviously that's my strength, shrinking the court and not giving my opponent much time."
The win capped off a hectic week for Nick, who traveled to Melbourne to play his Australian Open men's doubles first round last Wednesday, which he ultimately lost, directly after his semi-final in Traralgon.
Nick went into the junior Australian Open full of confidence after the win and started his campaign in Melbourne with a 6-3 6-2 win over Turkey's Cem Ilkel, as he looks to emulate his grand slam doubles success in singles competition after claiming two doubles slams in 2012.
"It's a privilege to play in the Australian Open, it's one of the four biggest tournaments you'll ever play in and it's the best experience for tennis."
After defeating Sara Tomic, younger sister of Bernard Tomic, in the earlier rounds, Kazakhstan's Anna Danilina went on to secure the girls' title in Traralgon by defeating second seed Antonia Lottner of Germany in the final 6-4 6-2.
Traralgon Tennis Club president Neville Pattle said the 20th anniversary edition of the International exceeded expectations in its capacity as a warm up for the Australian Open.
"We had a get together of the original committee that got the tournament here so that was a great night and they've all had a fantastic time… it's been great all round from all corners," he said.