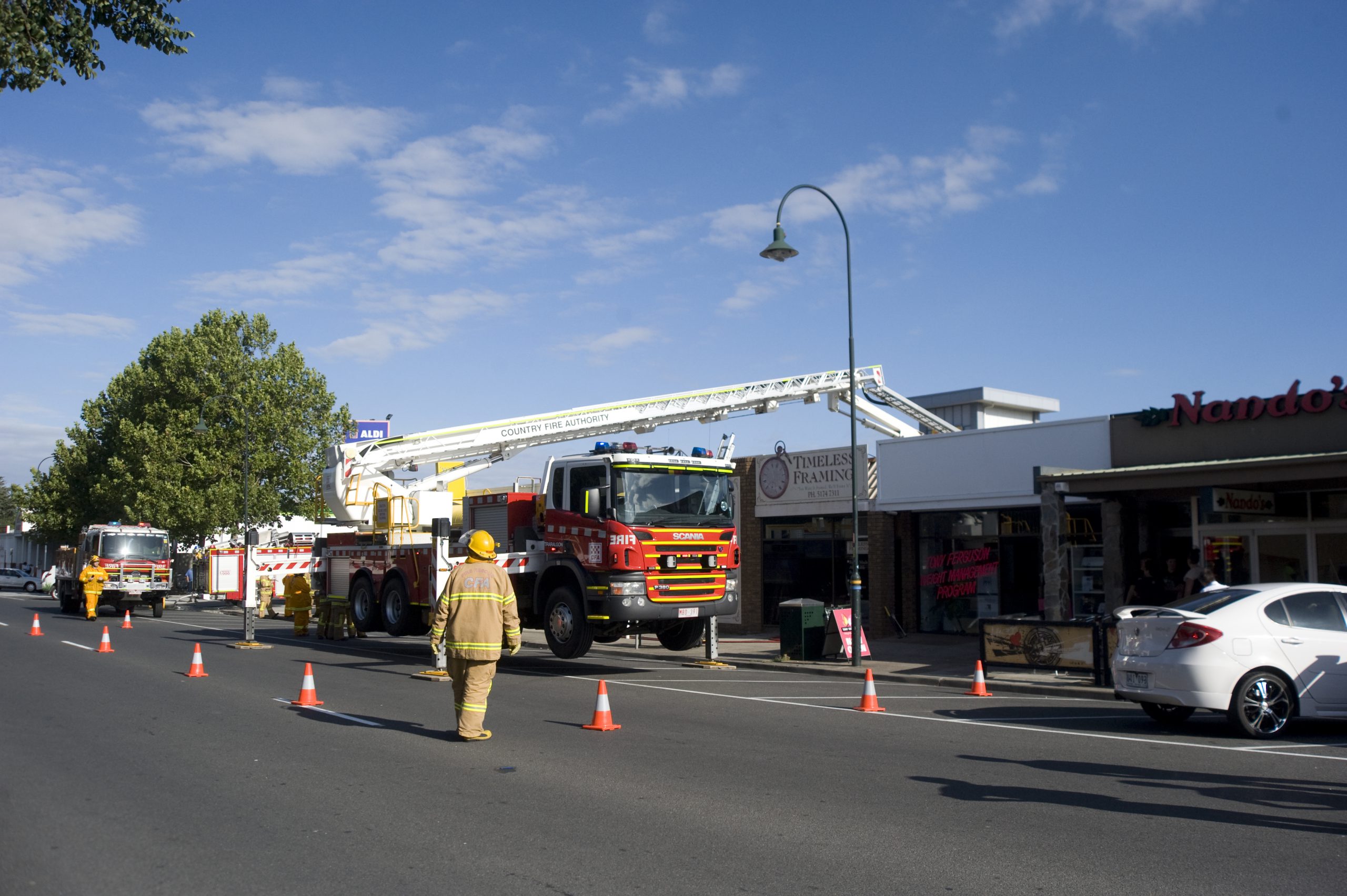 AFTER several months lying dormant at the Traralgon Country Fire Authority station, the 'Bronto' aerial platform finally swung into action on Tuesday evening.
It was the first time the 42-metre firefighting ladder had been used in the Traralgon central business district, when a fire at a Post Office Place business was called in about 5.20pm.
The fire at Timeless Framing was brought under control by six appliances and about 35 firefighters.
Traralgon CFA officer in charge Peter Lockwood said the Bronto, which had not been utilised locally for several months, was used as an observation platform in this instance.
"It allowed firefighters and fire investigators to work from a safe platform rather than walk on potentially unsafe burnt areas," Mr Lockwood said.
"It allowed us to view (the fire) from different angles from a safe location, which is something we weren't able to have before."
Mr Lockwood said the Bronto ladder was also the first CFA vehicle to the site of the fire.
The shop fire, which was contained to the rear of the building, is under investigation by CFA.
Nobody was present at the business during the time of the fire.
Neighbouring shops suffered some minor smoke damage.
Traffic along Post Office Place was disrupted for a short period to allow firefighters unrestricted access to the site.