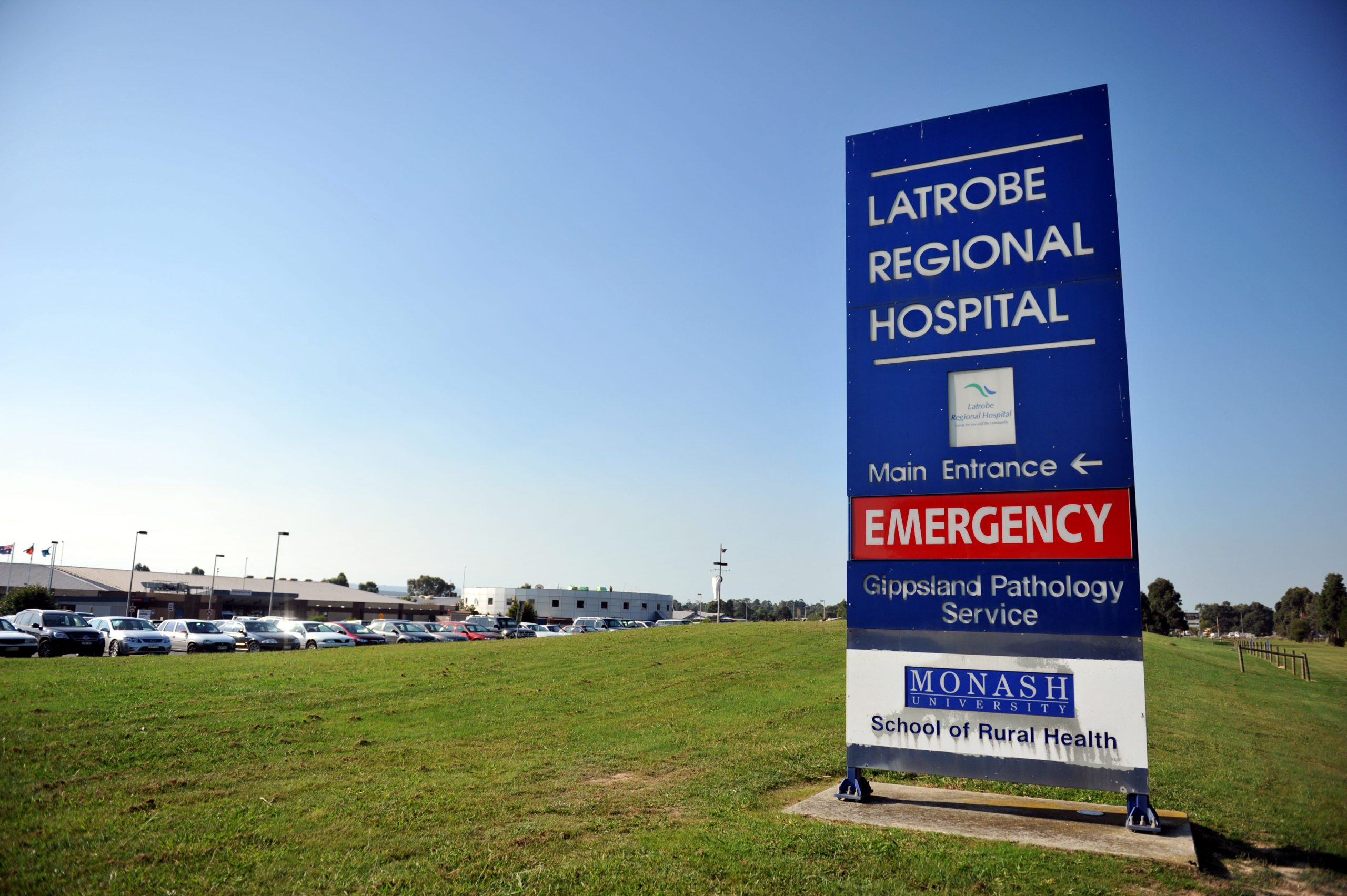 LATROBE Regional Hospital faces its toughest budget challenge yet as the impact of government funding cuts hit hard and federal and state health ministers remain locked in battle over who is to blame.
A meeting between State Health Minister David Davis and Federal Health Minister Tanya Plibersek on Friday saw neither party budge on their positions, both claiming it was the other's responsibility to address a scenario which one union claimed had resulted in Victoria experiencing its longest elective surgery waiting lists ever.
On Friday Australian Nursing Federation Victoria branch secretary Lisa Fitzpatrick told The Express she expected many Latrobe Valley health workers would join yesterday's rally in Melbourne's Treasury Gardens, protesting health funding cuts the union insists both governments have imposed on the state's struggling public health system.
LRH is currently working through the process of implementing drastic cost-saving measures in response to a $2.2 million operational budget shortfall imposed on the hospital mid-year by the Federal Government.
LRH chief executive Peter Craighead told The Express about 200 people already had elective surgeries delayed at the hospital after it was forced to reduce its surgery activity by half through January.
Hospital management continues to work through a process with the Department of Health to assess which areas of service will be most impacted by a revised funding arrangement, which Mr Craighead said required a "rebasing of our budget".
He said the process involved a review of LRH's organisational structure, already "pretty lean", which would "look very closely at every vacancy that comes up in non-clinical areas" and would decide on potential reductions to services.
While LRH planned to increase elective surgeries in February, Mr Craighead warned patients would continue to face delays, some longer than others.
The full extent of cost-cutting measures will not be known for another few weeks.
Mr Craighead said "it is planning for next year, that is the problem; we have taken a hit this year and looked at where we could save but it's planning for the ongoing impact that is (required)".
LRH board chair Kellie O'Callaghan confirmed recent years had seen the hospital "already review and cut back wherever we can".
"We are running things very tight and more efficiently but still maintaining our service, but now we are looking at a situation where there have been reductions in service and increases in waiting times… and we know demand is already outstripping our capacity to deliver, particularly in areas like emergency," Ms O'Callaghan said.
"We are trying to get by with what we have but in the long-term it's not enough and these cuts will put us much further back.
"The reality is, on a day-to-day basis, if you are waiting, and experiencing a level of pain, you are going to be in pain for longer… and we have to make the community aware of the position we are in."
Ms Fitzpatrick said the new reality facing Latrobe Valley patients was being felt state-wide and the ANF held both governments to account, accusing the state government of "failing to tell the whole story" as it sought to attribute all of the problems to reduced federal spending.
"LRH, like every other hospital in the state, has been hit by State Government cuts over the last two years," she said.
"Their waiting lists for elective surgery grew during 2011-12…that all started long before any of these (more recent) announcements by the Federal Government."
State Member for Morwell Russell Northe maintained the only solution to the current crisis was for the Federal Government to reinstate previously promised funds.
He said he had no confidence, however, that this would happen.