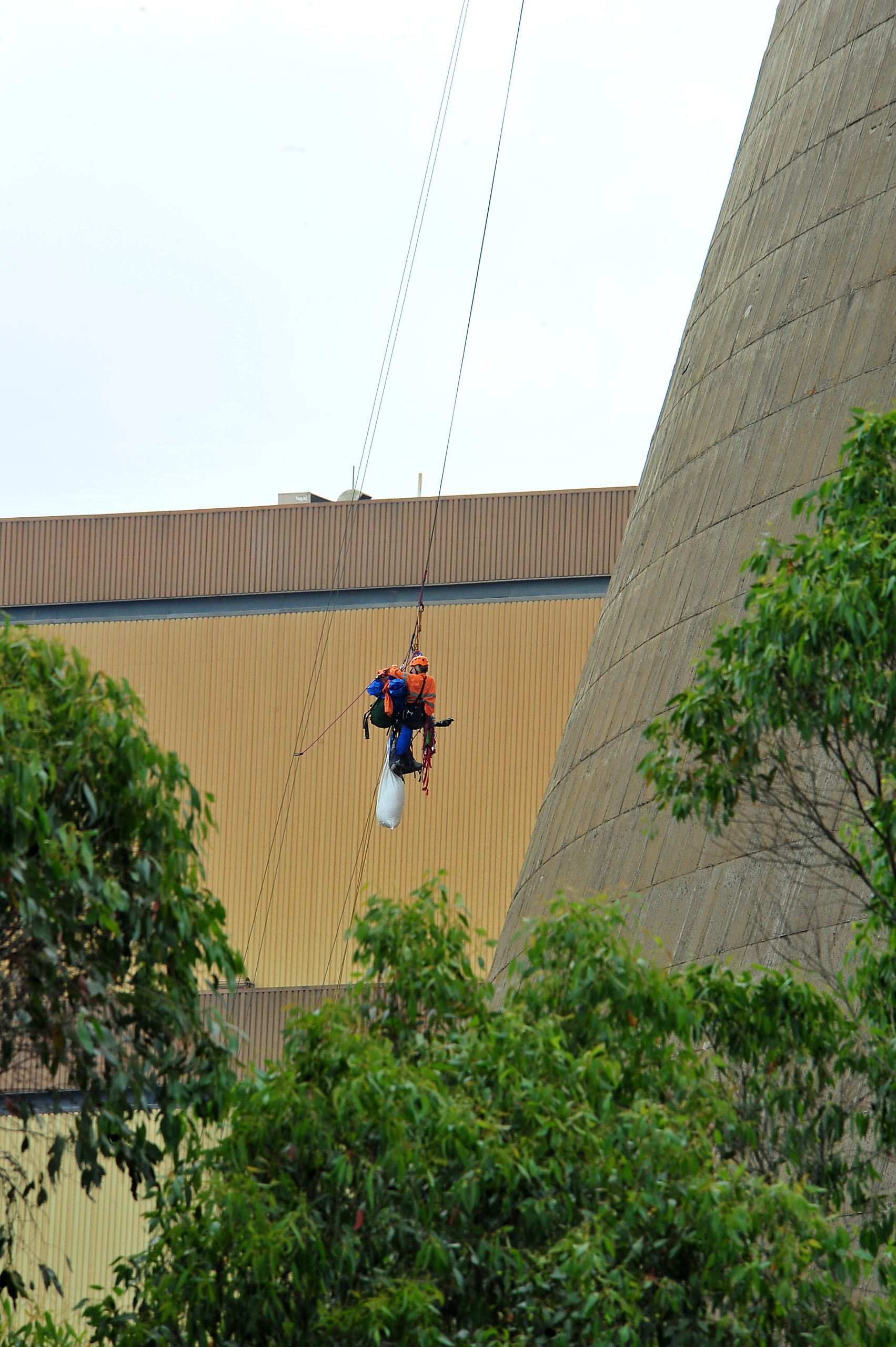 TWO anti-coal activists from Melbourne will face the Latrobe Valley Magistrates' Court again on 25 March.
The protesters, 25 year-old Dominic O'Dwyer and 23 year-old Chloe Aldenhoven from the group Quit Coal will plead guilty to charges laid against them for trespassing at Yallourn Power Station in December last year.
The activists, along with a group of supporters, faced court on Monday in a mention hearing.
The court heard between 13 and 14 December the activists attempted to scale the 130-metre high Cooling Tower Two and unfurl a banner reading "Government Funded Global Warming".
O'Dwyer, a university tutor, and Aldenhoven, a hospitality worker, made the climb with climbing equipment and protest paraphernalia.
They travelled about 50 metres up the cooling tower and spent the night suspended mid-air, before Aldenhoven descended about noon the next day and was taken into police custody.
O'Dwyer went on to attempt to unfurl the banner but was unsuccessful; about 4.30pm on 14 December he descended and was also taken into police custody.
The court heard Yallourn Power Station operator EnergyAustralia was seeking restitution of more than $33,000 for costs involved in ensuring the protesters' safety, including a number of cranes, fire and rescue staff, industrial nurses, security services and barricading.
Emergency services including Victoria Police, the Country Fire Authority and Ambulance Victoria were also in attendance.
The court heard concerns were raised by EnergyAustralia about the integrity of the climbing equipment.
However, it was also said there had been no disruption to power supply nor any structural damage to the cooling tower.
Magistrate Clive Alsop, who heard the case, acknowledged the right of persons to protest.