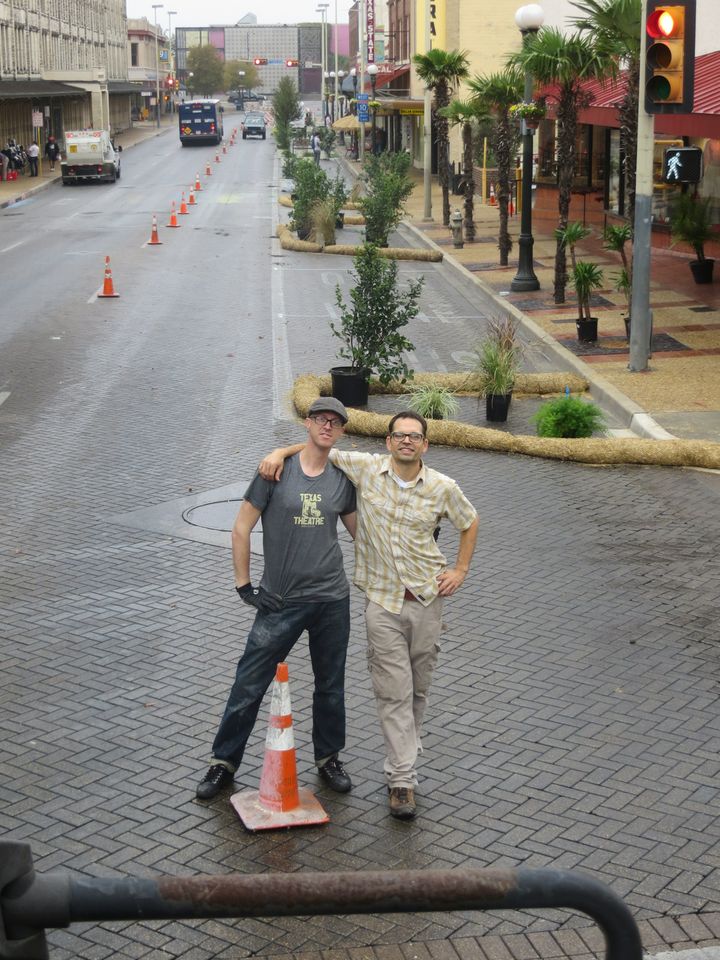 LATROBE City residents should not pin their hopes on council reinvigorating the Valley's stagnating streetscapes, according to a visiting urban design expert, who is encouraging passionate residents to reclaim their neighbourhoods.
The call to arms by American urban planner Andrew Howard can be heard tonight as the Better Block Tour, a rapidly spreading urban revitalisation movement, visits Traralgon as part of the Sustainable Living Festival.
Encouraging proactive community members to unite and take ownership of dormant public spaces through intensive hands-on refurbishments, the movement has taken hold in 40 cities across three separate countries.
From restoring derelict buildings, returning bygone trams, our invigoration the public's take up of bicycles as a form of transport, the movement works to encouraged local teams to identify an area's overlooked potential, bringing it to life through engagement.
Speaking with The Express moments before a meeting with Geelong City Council, where the movement was due to begin a transformation workshop with locals yesterday, Mr Howard said he had found local governments were looking to re-engage with their respective communities on improving urban liveability.
"The typical town hall meeting, the classic local government format, isn't always the way to attract the most progressive or forward thinking folk in community, who are generally a little bit too fidgety to go to public meetings, with Better Block, you have a lot more people turning up knowing they will be engaged," Mr Howard said.
"We've been to some communities which we thought had nothing to work with, where the communities didn't feel alive or electric, but if you look hard enough you can see a little spark to work with.
"In Dallas it first seemed like you couldn't find much good, as one of poorest parts of America, but along the street we heard gospel music coming out of a church and the smell of barbecue coming out of a porch, so we brought those element together in the Better Block… the compliments we got were fantastic – some people were coming out saying they would have to go to another country to get that kind of cultural experience."
While the roadshow will not remain in the Valley for a hands-on showcase in rapid redevelopment, due to scheduling restraints, Mr Howard said he hoped tonight's 'interactive' talk would plant the seed by which passionate members of the community would take the movement forward.
The Better Block presentation and workshop, hosted in conjunction with the Gippsland Climate Change Network, will be held tonight at the GippsTAFE Academy in Traralgon from 6pm to 9pm.
While entry is free, registration is required, which can be made at betterblocktraralgon.eventbrite.com.au