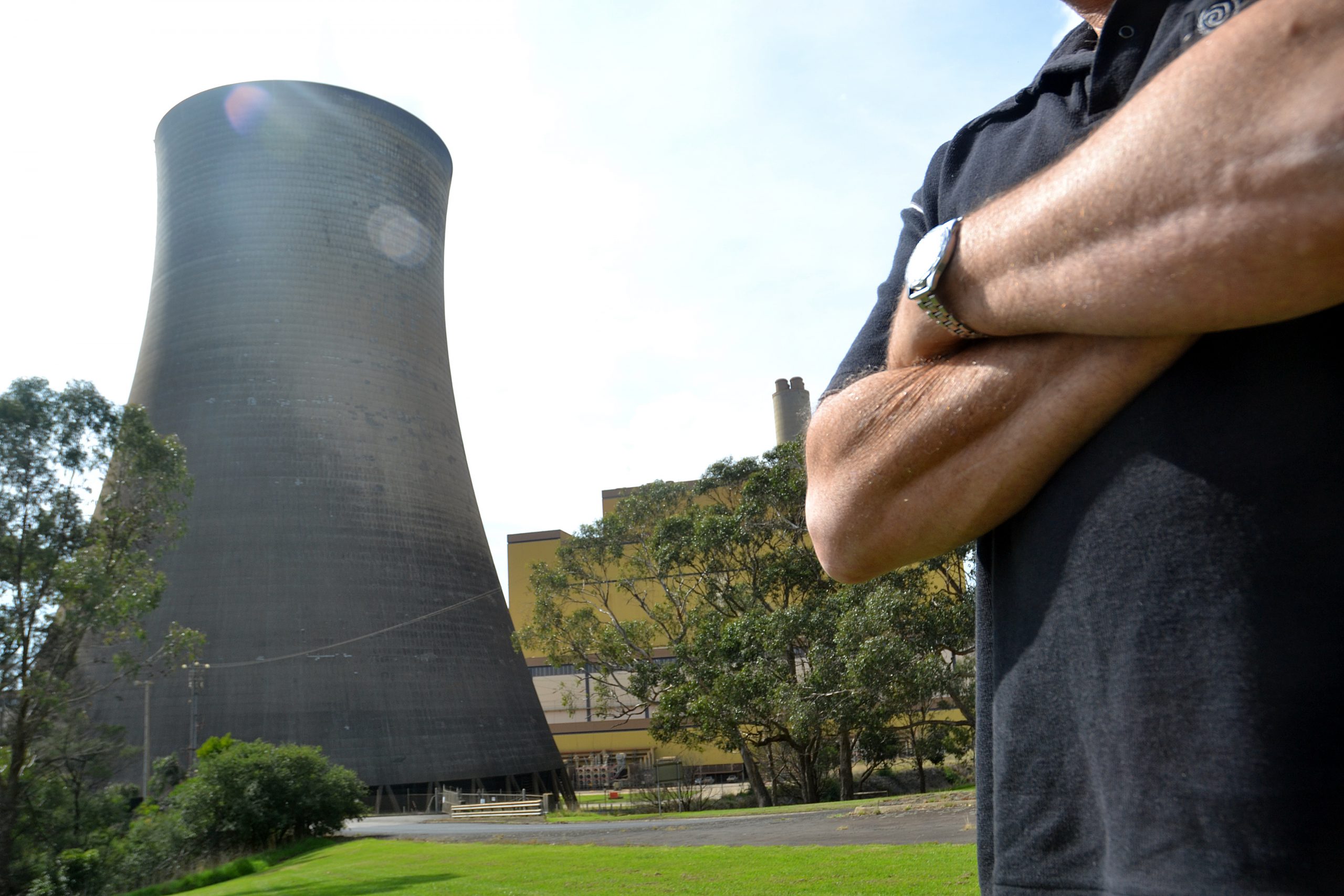 When Latrobe Valley boilermaker 'James' found out Yallourn Power Station had delayed a major generation unit outage by 12 months, he immediately became concerned for his family.
"I personally know at least a dozen blokes who were counting in this work coming through, and guys like me who have kids are pretty concerned," James said, who has been leap-frogging between power station maintenance outages for 20 years.
The father of three said while some single tradesmen put out by the delay could take the drastic option of hunting for interstate work, he said a large number of family men could not leave the region.
"I've got a few family things going on at the moment and I just can't take off interstate and chase work over there, but that's really the only option now, with (Loy Yang B) postponing their shut later this year, and Hazelwood cutting back in maintenance numbers, it's looking pretty grim for guys like me in the area right now," he said.
James said EnergyAustralia's decision to postpone the outage, after industrial action threatened to blow out project certainty, had created some brutal flow on affects.
"When it comes to stuff like industrial action, it seems to be every man for himself, but those guys fighting for their enterprise agreement are full time workers – we are casual contractors, they clearly haven't thought about us in this," he said.
"I don't want to put myself in the position where I have to receive benefits from Centrelink, but I might not have a choice – I've never had to do that in the past, and I don't want to get caught in a rut that I know many blokes are in when they've gone down that path."
As part of a scaffolding team who had been prepping the site since mid-January, 'Barry' was supposed to have secured work in the Yallourn shut until July.
"Everyone's been shattered by this news; everyone who was working for Lend Lease on this had a good change of crossing over to a planned shut at Loy Yang A later this year, now we don't know what the hell we are going to do in the mean time," Barry said.
"While many of us who've been in this industry long enough know sometimes this is how brutal the game can be played, we are pretty concerned for the young blokes.
"We were all fairly devastated really, it will be hard times for a lot of the youngies – I've got long service entitlement I can fall back on, but those youngins are going to take this hard, especially when they've got kids."
Both workers interviewed wish to remain anonymous so as to protect future employment prospects.