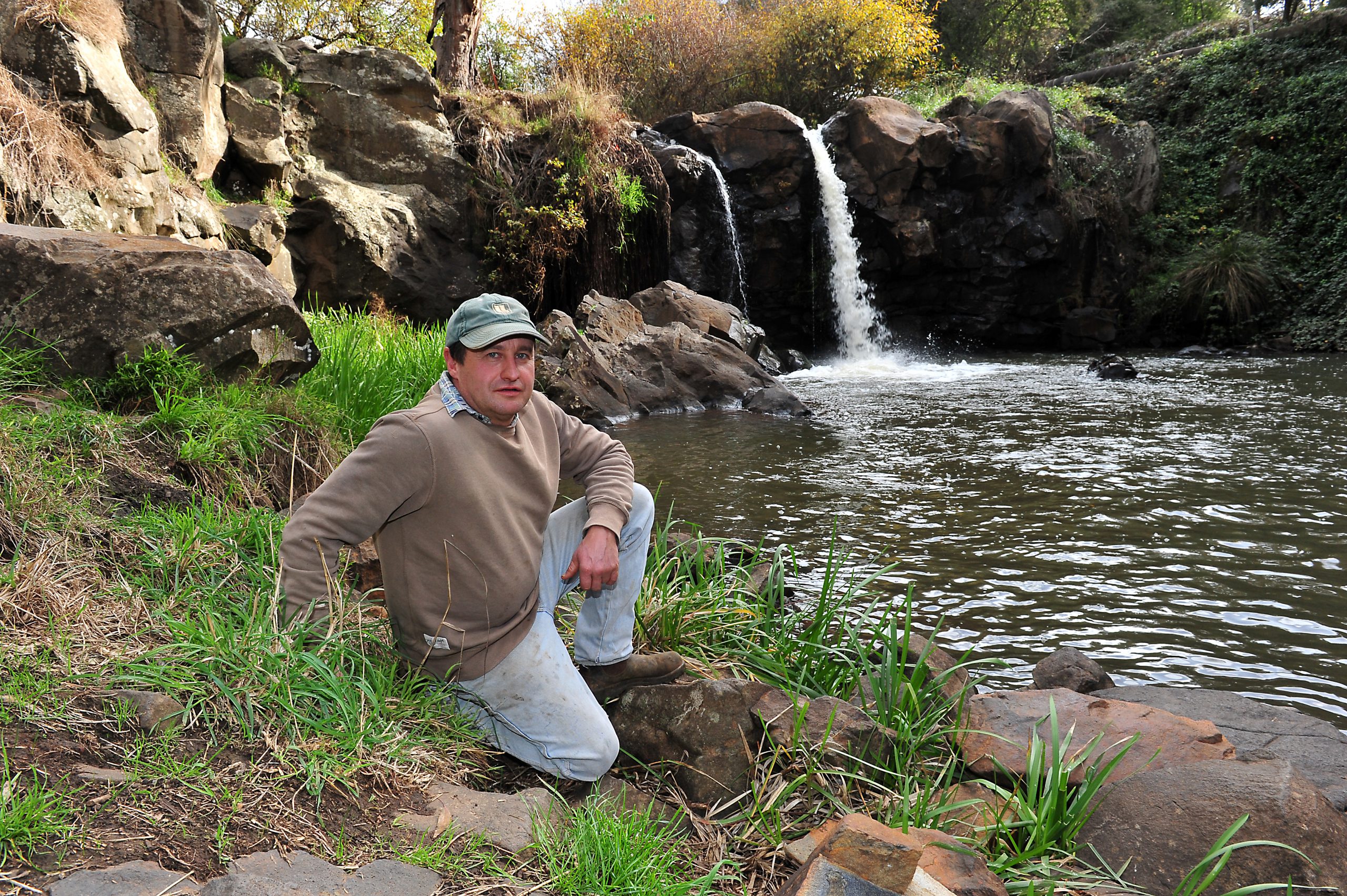 An extensive water quality analysis has found a wide range of agricultural pesticides in Narracan Creek at Thorpdale, from which Moe and nearby towns extract drinking water.
While the report released by the Environment Protection Authority last week, studying the impacts of agriculture and plantation forestry on the Latrobe catchment, found the pesticides were in "generally low concentrations", the findings have led to calls for increased water testing in the catchment.
The report found traces of pesticides, herbicides, fungicides and insecticides at the Narracan Creek testing site at Cookes Road, Thorpdale – one of Gippsland's potato growing centres.
"The sampling period for this project was during a wet summer (2011/12), resulting in potential dilution and greater dispersal of pesticides," the report found.
"Conversely, summer periods and droughts may present a 'worst case scenario' during which pesticides… may be more concentrated and pose a greater risk to aquatic health."
In response to the report, environmental activist group Friends of the Earth said the findings should be a "wake up call" for Gippsland Water to implement more thorough pesticide testing regimes, including monthly tests for a wider range of pesticides.
However Gippsland Water found a different interpretation of the report.
A GW spokesperon said it had no concerns about water quality in the Narracan catchment, and viewed the provision of a reliable supply of safe drinking water its "core business".
"The EPA report simply confirms what our current testing regime already indicates; that there are no public health issues with regards to the low levels of pesticides the EPA have reported in the Narracan catchment," the spokesperson said.
"GW regularly tests water for a range of pesticides/herbicides in raw water, prior to treatment – (quarterly testing) All of the drinking water that GW supplies is treated, and GW is satisfied that there are currently no reasons for public concern."
Lifelong Thorpdale potato farmer David Hotchkin said the "exceptionally wet summer" of 2011/12 had washed decades worth of residual pesticides in the stream, creating an inaccurate snapshot of annual pesticide runoff.
"In 2011 we had massive soil erosion and dams breaking, sending concentrated amounts of soils done the creek – so in fact I think they have picked up the worst case scenario that year," Mr Hotchkin said.
"But the traces of Organochlorine – no one here has used that for 30 years, it was banned when I was a kid, so that's clearly just residual traces still hanging around."
While Mr Hotchkin acknowledged a number of trace chemicals would have originated from current potato growing practices, he said numerous chemicals picked up by the report would have originated from other land uses.
He said come chemicals found in the catchment represented commonly used herbicides in the grazing industry, while the report picked up a number of chemicals used in blackberry spraying.
"Every potato and onion farm in this area is under some sort of accreditation which apply strict quality assurance measures, and I'm not aware of anyone failing those requirements," he said.
The report also found an alternative testing site on Middle Creek, south of Yinnar South, exploring the impacts of chemical use in plantation forests chemical on the catchment, found "relatively" few pesticides.
A HVP spokesperson welcomed the report's results, stating none of the herbicides used by the company were detected in any analyses at the impact sites.
However traces of mercury breaching national water quality guidelines was found in both creeks, which the report suggested could have originated from historic gold mining operations, atmospheric deposition from the Valley's coal fired power station emissions and the burning off of vegetation.