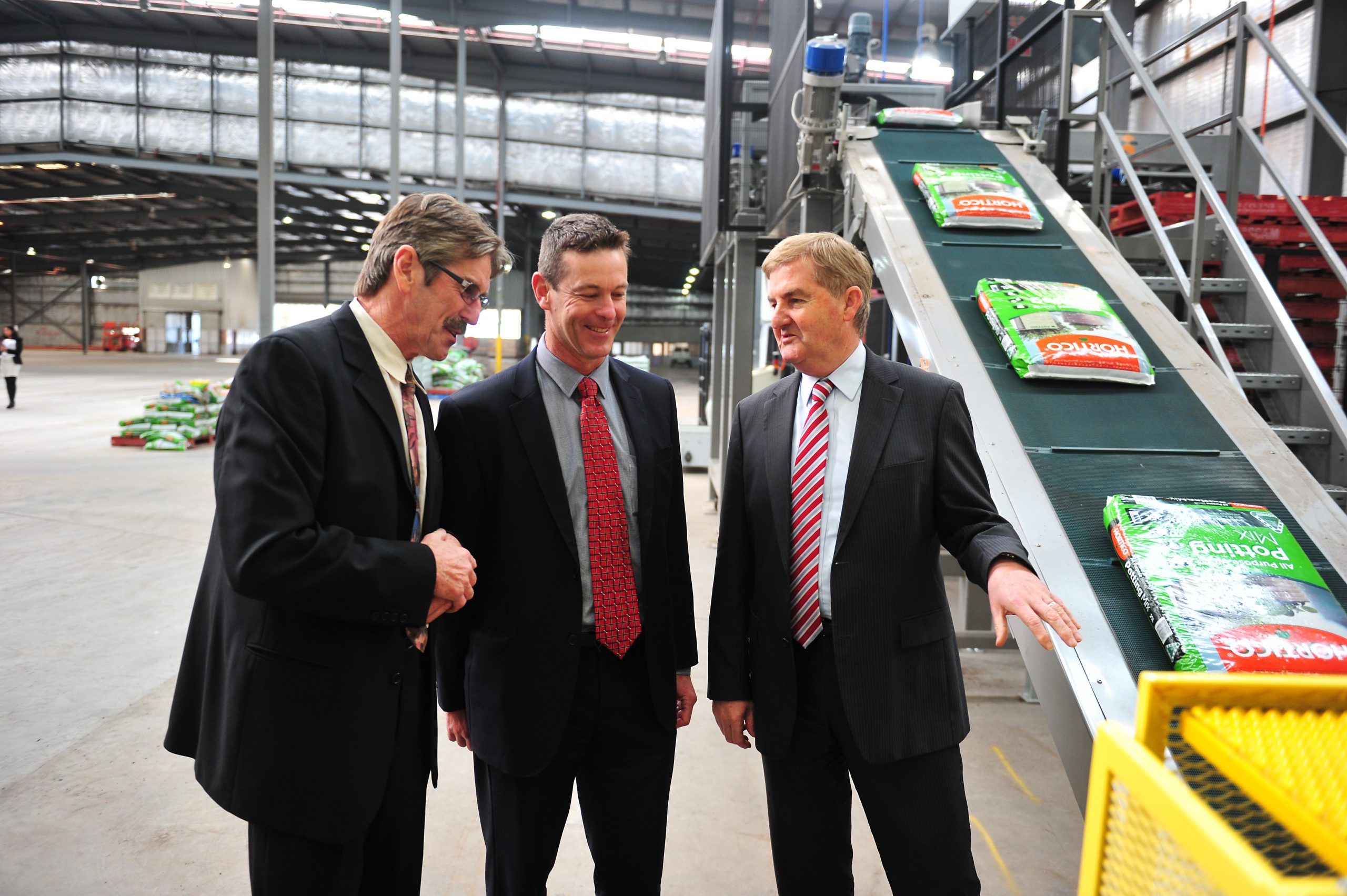 A MIX of lateral and local thinking has seen the planned expansion of a Morwell waste management business remain in the Latrobe Valley, with Pinegro announcing a $545,00 upgrade to its operations.
Expanding to the former McCormack Demby mill site, purchased in conjunction with part owner Yates, Pinegro's upgrade over the next 12 months has been tipped to create up to 10 jobs and inject $2.5 million into the local economy.
Pinegro chief executive John O'Connor said the purchase of the former mill site was a coup for the operation, which has enabled the company to localise its distribution operations, and attract $250,000 in State Government funding.
"We were able to find this facility at a price we could afford, I'm not sure how much something like this would be in Melbourne," Mr O'Connor said.
He said while the facility had been "beautifully built" by its initial owners, the State Electricity Commission, it had come into disrepair under subsequent tenants.
The site had sat dormant since the mid-2011 closure of McCormack Demby, which saw 50 workers retrenched, before the site's sale in September.
The upgrade will see significant reparations to the site, the installation of power supplies, and the purchase of innovative packaging technology and computer software.
Speaking a day after Ford announced it was winding down its Australian operations for a 2016 closure, Deputy Premier and Regional and Rural Development Minister Peter Ryan said Pinegro's expansion showed there was still hope for niche manufacturing operations in Victoria.
"If you are creating a niche product that is more efficient than others on the market then you will succeed," Mr Ryan said.
Pinegro produces gardening products from industrial timber rejects and composted green waste, including potting mixes and garden mulches, with its Monash Way site employing 12 full time and casual workers.
Yates business development manager and Pinegro board director David Jacobs said the installation of state of the art packing lines in a 10,000 square metre warehouse would see output from the facility increase to 12,500 pallets per annum.
"It's a very competitive market, so we need to keep our costs as low as possible – from here we have secure to rates for our freight of products to key distribution centres," Mr Jakobs said, adding the expansion would create further opportunities to diversify.
"With the types of equipment we are bringing in, the efficiency and higher skill sets that will create will open up our next move – so we will be looking at other products we can manufacture from this region."