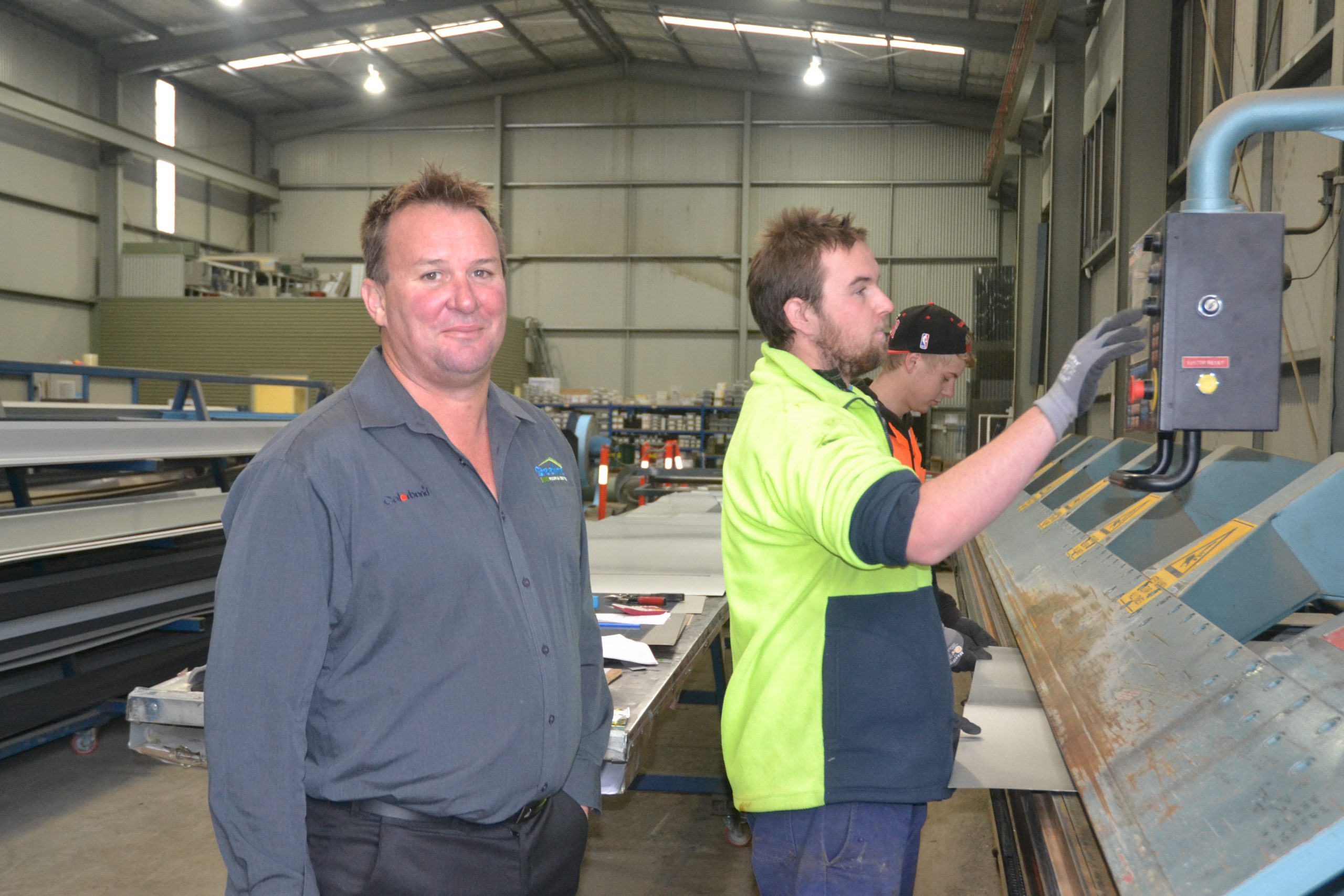 Traralgon steel manufacturer Steeline Gippsland has "exciting times ahead" due to the State Government supporting the company with a funding boost for large scale expansion.
The $250,000 grant will help to build a $4.4 million 3500 metre-squared facility and was secured through the Latrobe Valley Industry and Infrastructure Fund.
Steeline co-director Brett Morrow said the funding injection would bring into fruition a manufacturing plant three times the size of their current site and would provide space for new machinery and bigger production capabilities.
He said the expansion would create 10 new jobs and a broader range of products including roofing, which the company does not currently offer.
"In times like this, being local people, it's good to be able to employ local people," Mr Morrow said.
State Member for Morwell Russell Northe said a new factory and infrastructure would have an immediate impact on Steeline's productivity, and "as a result, a positive influence on the Latrobe Valley economy".
Mr Morrow said he expected the government's recognition of Steeline's success was most likely due to the broad range of products the company offered, the fact it was the only rollformer in Gippsland and its healthy partnership with Plumbtec.
"With Plumbtec we've had a broad range of plumbing contracts which we've tapped into… it's definitely helped.We're the only true rollformer in Gippsland, we cover from Warragul to the border, that's why we're expanding to bring the products. There are six or seven rollformers in Melbourne but being based in Gippsland we've got faster turnaround times for our customers," he said.
Steeline co-director Paul Marsden said the addition of six new machines would enable the company to make products which it currently outsourced.
"New machines to make different products will be good so we can keep it in the Valley," Mr Marsden said.
A lot of our products we outsource from Melbourne at the moment because we haven't got the machines and now we will be able to actually do it ourselves.
"The next five years will be really exciting times."