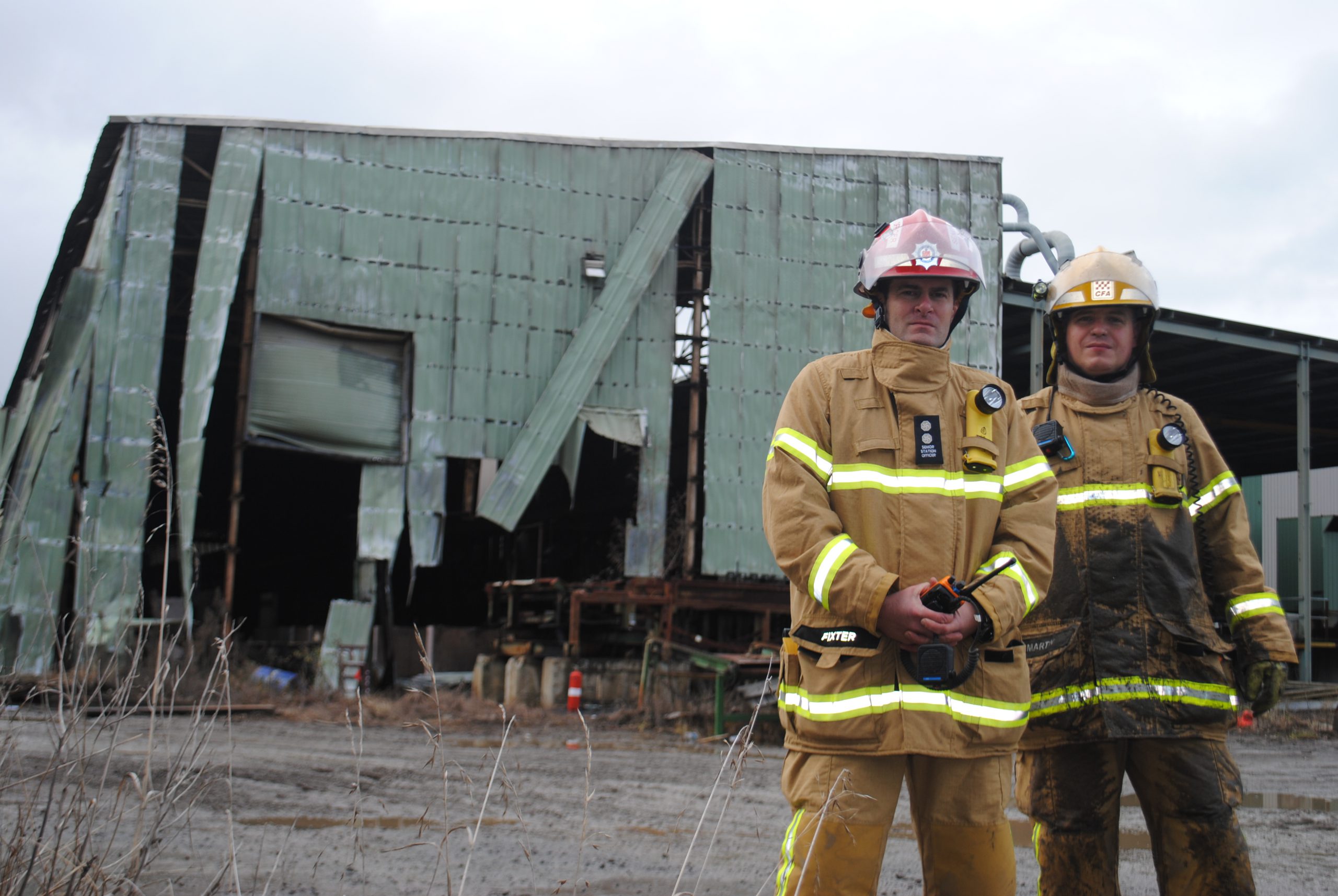 An expanding manufacturing business in Morwell has expressed "extreme gratitude" to local fire authorities, after its new warehouse was narrowly saved from a fierce industrial fire.
The structural fire, which took 55 local firefighters and 13 appliances to curtail early Friday morning, gutted a 200 metre-long sawmill building, on the former McCormack Demby Timber site.
According to Country Fire Authority Incident Controller Paul Fixter, the blaze had come "extremely close" to engulfing the neighbouring warehouse, retrofitted in recent months by new site owner Pinegro, in an expansion of their garden product manufacturing line.
"This was a really big save for us in terms of the Pinegro warehouse – we had to put a number of hose lines in the gap (between buildings) which was only three metres – it was a fair dinkum threat that we only stopped at the last minute," Mr Fixter said.
He said the 20 metre flames, which at one point stretched 70 metres into the building, required a five-truck hookup between a street hydrant and the blaze, through 40 linked hoses, each 30 metres in length.
"It took a lot of water to handle the ferocity of this fire; for a number of our new members – this would've been by far the largest they have seen," he said.
Mr Fixter spoke to The Express about 9.30am Friday during the operation's mop up phase, fatigued and ready to "knock off" after a 2am call out.
New Morwell career recruit Peter Martin said the firefight proved a "steep learning curve".
Pinegro general manager John Van Meel said he owed the local firies "quite a few slabs (of alcohol)" for their efforts, expressing extreme gratitude for saving the Pinegro warehouse. "We would've been shattered if it had have spread to the new business," Mr Van Meel said, his focus quickly shifting to the cause of the blaze.
While an investigation into the cause of fire is ongoing, Mr Van Meel personally ruled out an electrical fire, as power had been disconnected from the site two weeks earlier.
"We are insured, but it's a pain in the arse – we had some plans for that building, we were going to bring the new business into that area, that will be put back about 12 months now."