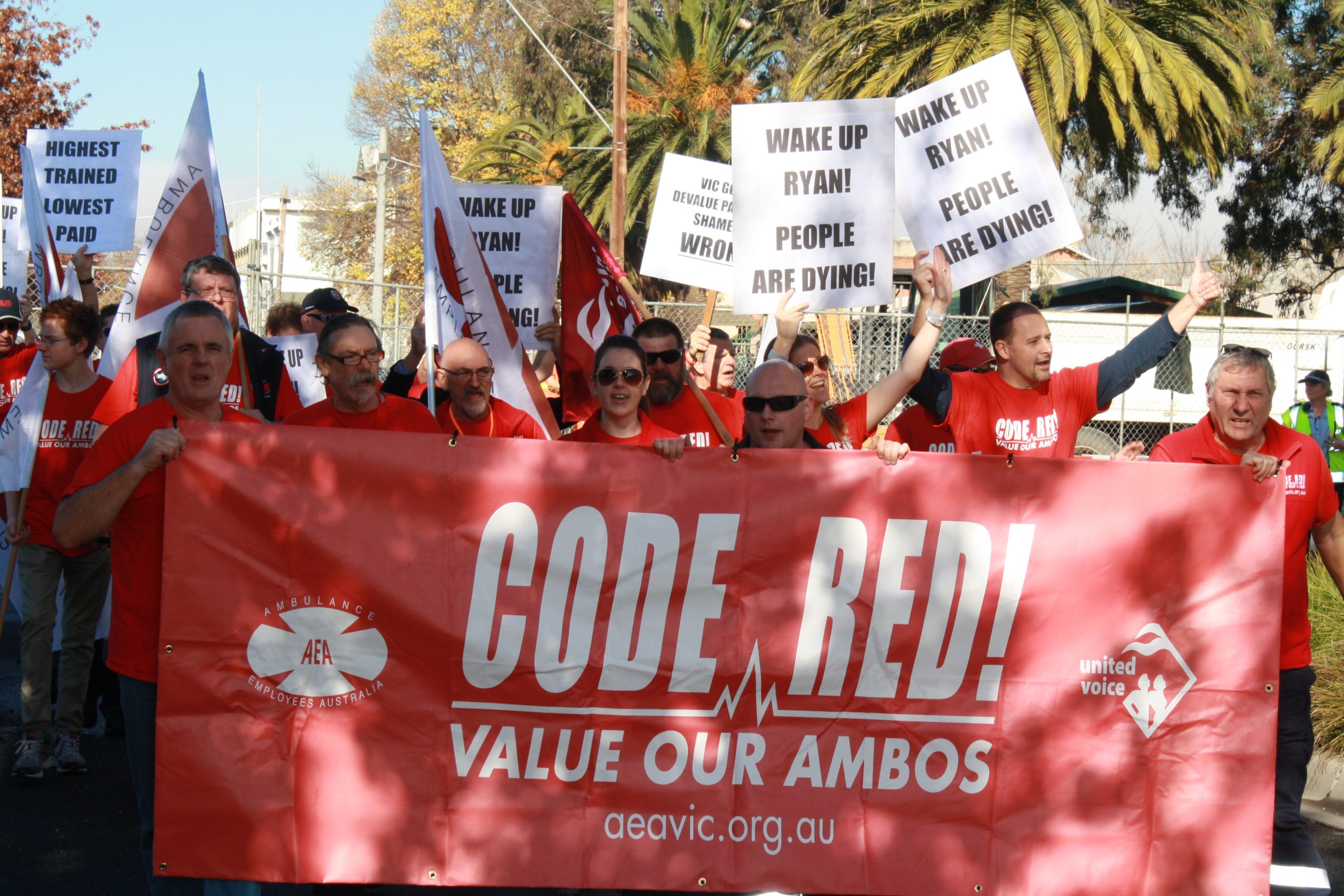 PARAMEDICS have rejected claims by the State Government last week they had not made a "genuine" effort to resolve a protracted industrial dispute.
State Health Minister David Davis said Friday marked 100 days since an offer was made to take an enterprise agreement to "an independent umpire at the Fair Work Commission".
He claimed the union "refused to take this option".
Mr Davis said it was "time for the union to take politics off the table".
He said the state's public hospital doctors had "reached agreement a month ago on a pay deal, consistent with the Coalition Government's wages policy" but the ambulance union continued to "press its 30 per cent claim" without making "constructive alternative proposals" as negotiations proceeded.
Ambulance Employees Australia Victoria general secretary Steve McGhie denied the union had refused to go to voluntary conciliation.
He told The Express the union was "still waiting on a response from Ambulance Victoria to our 22-page productivity paper which they have had since March and they have not responded in any detail".
"They say our log of claims will cost $500 million so we asked for those costings to be provided to us and they haven't been," Mr McGhie said.
"Over 12 months ago we put a proposal to government that we would accept a 2.5 per cent (wage rise) if they agreed to go to voluntary arbitration and allow an industrial umpire to decide on the value of ambulance paramedics wages… I wrote that letter in February 2012 and in May 2012 Mr Davis responded rejecting that offer.
"This could have all been done and dusted if he had agreed to that."
Mr McGhie said claims paramedics had not genuinely tried to come to agreement were false.
He said the union had met with AV, for the 30th time, last Monday and a state health department official had been present "as they have been at every meeting, but we still have not had a senior negotiator from AV attend".
While the matter was ongoing Mr McGhie said paramedics would continue with existing industrial action.