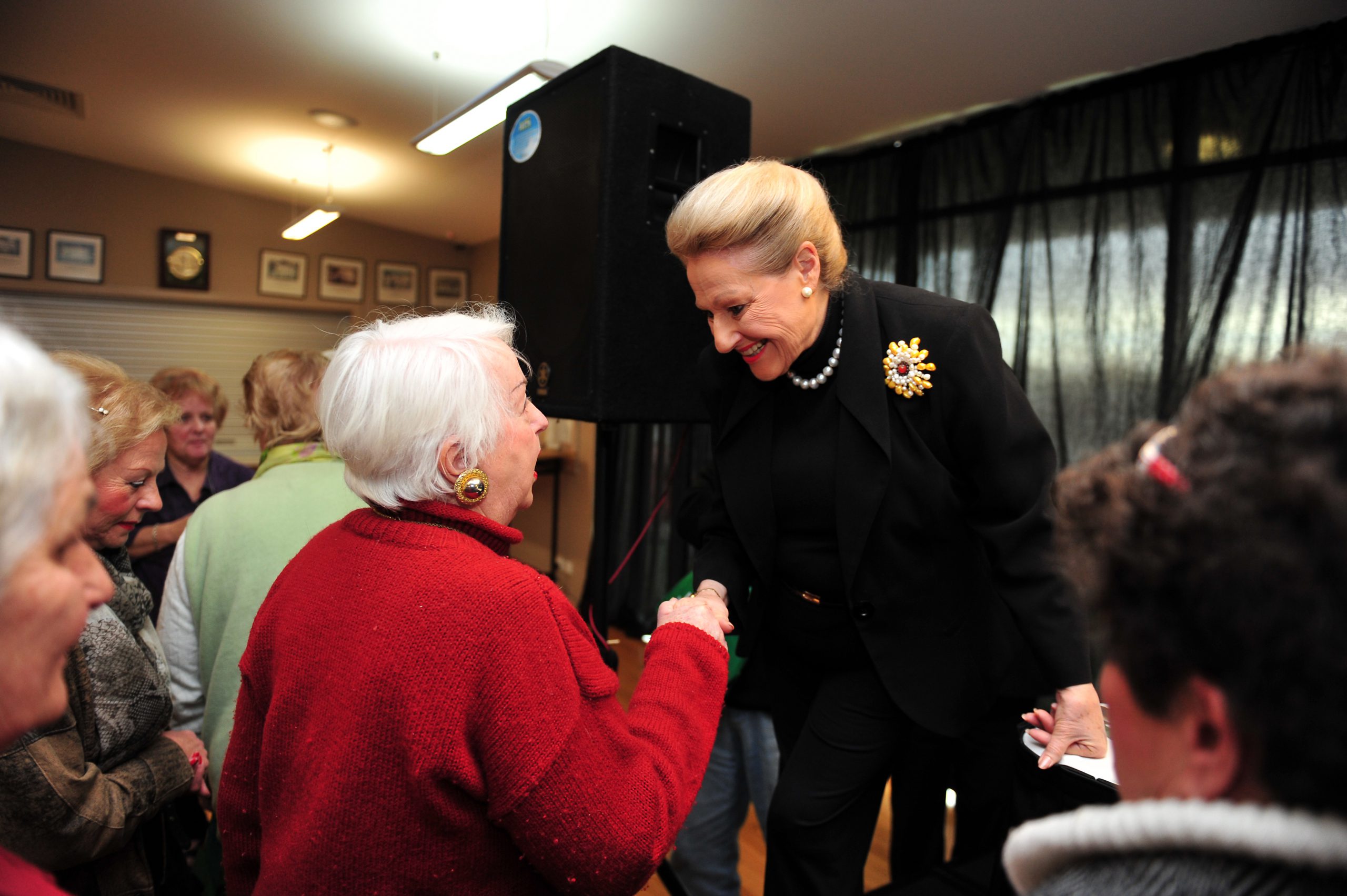 The cost of living has emerged as the major concern for Latrobe Valley seniors heading into the federal election.
But with a date yet to be finalised and neither major party revealing details of their policies for the older population, it is unclear how local candidates propose to address the grievances of Valley seniors.
A forum this week revealed an overwhelming need for the region's older community to be heard.
More than 230 people packed the Morwell Bowls Club to discuss their needs with shadow minister for seniors and political veteran Bronwyn Bishop, with some Coalition faithful forced onto a waiting list for the event.
The cost of utilities, petrol and the carbon tax were among the topics discussed in a question and answer session.
"The predominant issues are the ones I'm finding all over the country and that's cost of living questions, the effect of the carbon tax and the question over illegal boat arrivals," Ms Bishop said.
"They're concerned about discrimination of older people and are concerned about discrimination against mature aged workers in the workforce.
"I'll certainly be taking that information back to my colleagues where it's relevant, or utilise it myself on issues where we can develop policy."
While Ms Bishop cited the Coalition's plans to repeal the carbon tax and create a stable economy, she did not reveal specific policies she would implement if elected, saying she would be the first minister for seniors and vowed to "be at the table as their voice".
Federal Member for Gippsland Darren Chester, who invited Ms Bishop to the region, said he looked forward to the Coalition releasing more detail about its seniors policy.
"I recognise there's some frustration in the community that not all detail has been provided, but it will be once the election is called," Mr Chester said.
"I thought the mood of the meeting was positive in that people were providing constructive criticism and it reflected the passion people have for our region."
Labor candidate for Gippsland Jeff McNeill conceded his party was also yet to reveal specifics of its policy for older residents, citing the government's previous decisions in the sector.
"Labor has increased the aged pension by $30 a fortnight," Mr McNeill said.
"Aged people are vulnerable and as they get older they are more and more dependent on government decisions.
"I'd like to see any government do more."