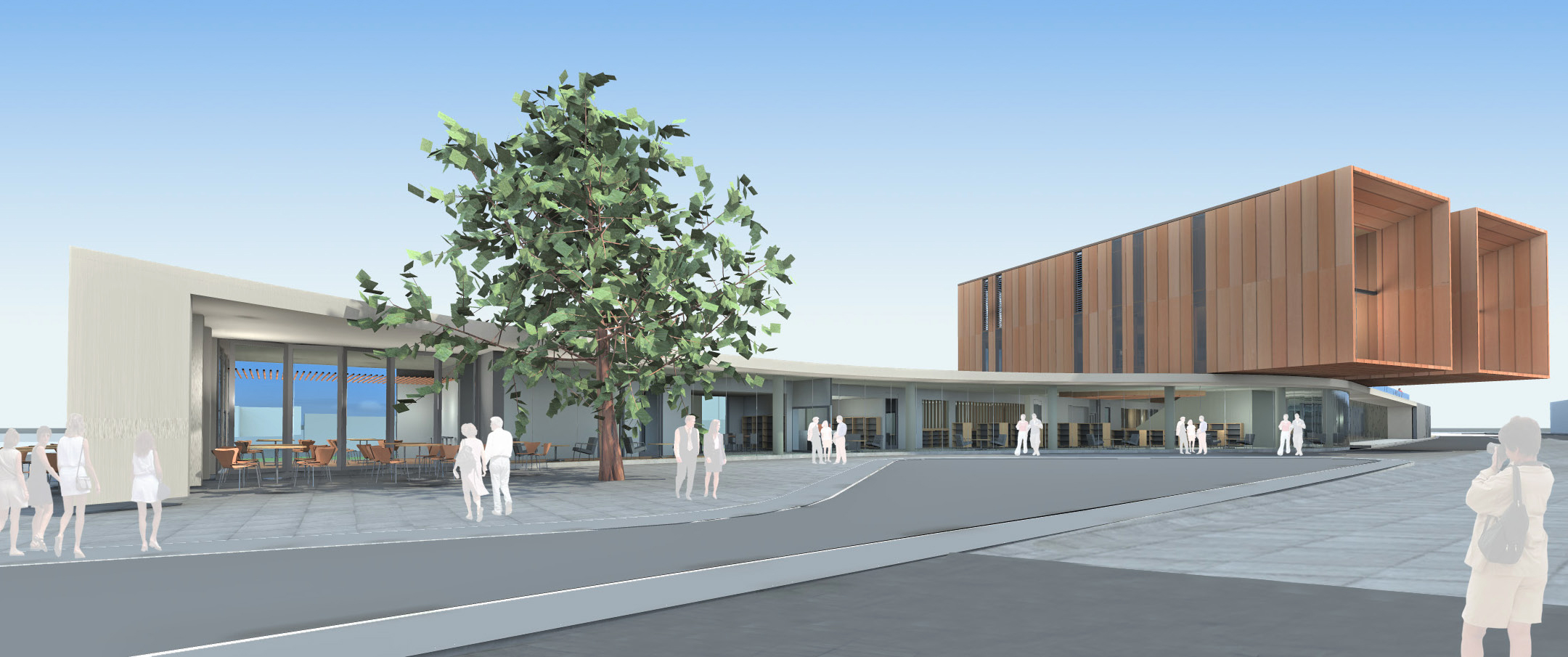 MOE'S plan to revitalise its town centre was given a further boost on Friday with news of additional funding from the State Government.
Stage one of the town's major railway revitalisation project, a civic hub building including a new library, council service centre, cafe, consulting suites, public meeting rooms and outdoor spaces, will now proceed.
The long-awaited project was given the green light last Thursday by the Federal Government with an allocation of $7.5 million and by Friday the State Government had followed suit with a $3 million sum from its Regional Growth Fund.
State Member for Narracan Gary Blackwood said the latest funding came in addition to $2.97 million the State Government had already pledged to the project.
Stage one is expected to cost $14.3 million and has also secured financial support from Latrobe City Council.
Mr Blackwood said the project's initial stage was part of a "larger $29.5 million plan to revitalise the Moe rail precinct".
Deputy Premier and State Regional and Rural Development Minister Peter Ryan said the project would deliver "important new community infrastructure".
"It will improve the liveability and amenity of the town and stimulate new business investment opportunities within the local community," Mr Ryan said.
Latrobe City mayor Sandy Kam welcomed Mr Ryan's announcement, saying it allowed council to "move forward" on stage one's civic centre and plaza.
She said council had pursued funding for the "highly anticipated" project over a number of years.
Committee for Gippsland chief executive Mary Aldred said news of joint government funding support for the Moe project was "a great result for the region".
She said C4G had its "fingers crossed" on the project, and a new Latrobe Community Health Service clinic also just funded, "for a few months now".
Ms Aldred said C4G had "worked hard with the Committee for Moe and other members to support this project because of what it offers for investment and community infrastructure in the town".
Committee for Moe president Manny Gelagotis said the State Government's announcement, on the back of new federal funds, was "fantastic" news for the Moe community.
Labor candidate for the federal seat of McMillan Anthony Naus said he understood the rail revitalisation project had been "fought hard for" by the Moe community and he expected about 135 jobs to be created during its construction phase.