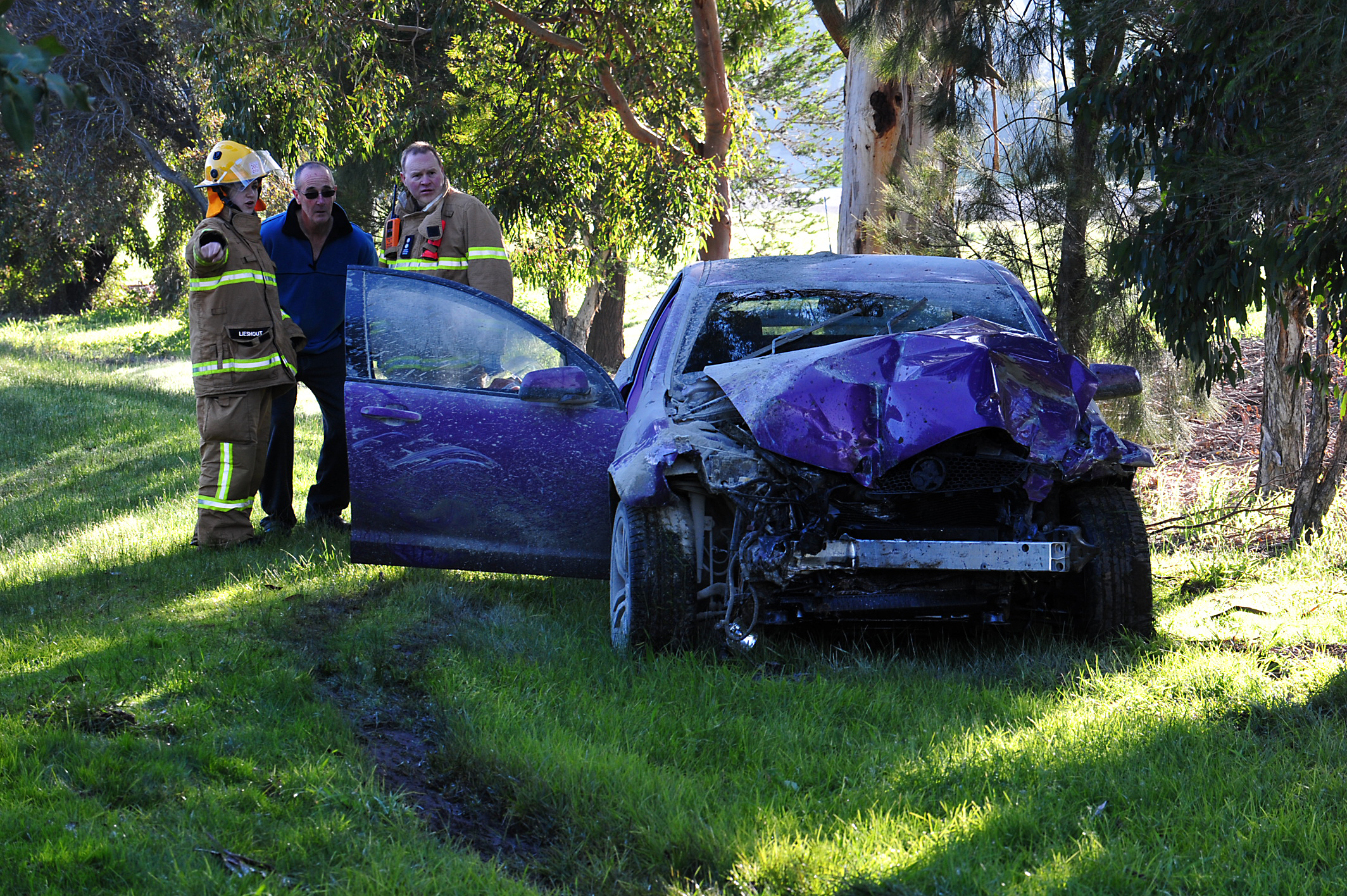 Two drivers were lucky to escape unhurt from a high-impact collision on Maryvale Road, Morwell, on Friday morning after an alleged illegal u-turn went wrong.
The incident saw a trailer propelled 50 metres through an intersection by a Holden Commodore.
The Holden and a utility and trailer combination collided at speed around 8.20am.
The impact occurred when the utility performed an illegal u-turn, after missing the Heritage Boulevard turnoff, and failed to give way to the incoming Commodore when turning right across the north bound lane, Morwell Constable Shane Goldfinch said.
The Holden hit the rear of the utility, flipping it onto its side, before pushing the trailer through the intersection onto grass, narrowly missing a tree and fence.
While both cars were written-off in the incident, the drivers of each vehicle walked away without injury.
Constable Goldfinch said the drivers were "very lucky".
"When we arrived at the scene, we thought the worst had happened… it should have been a fatal incident," Constable Goldfinch said.