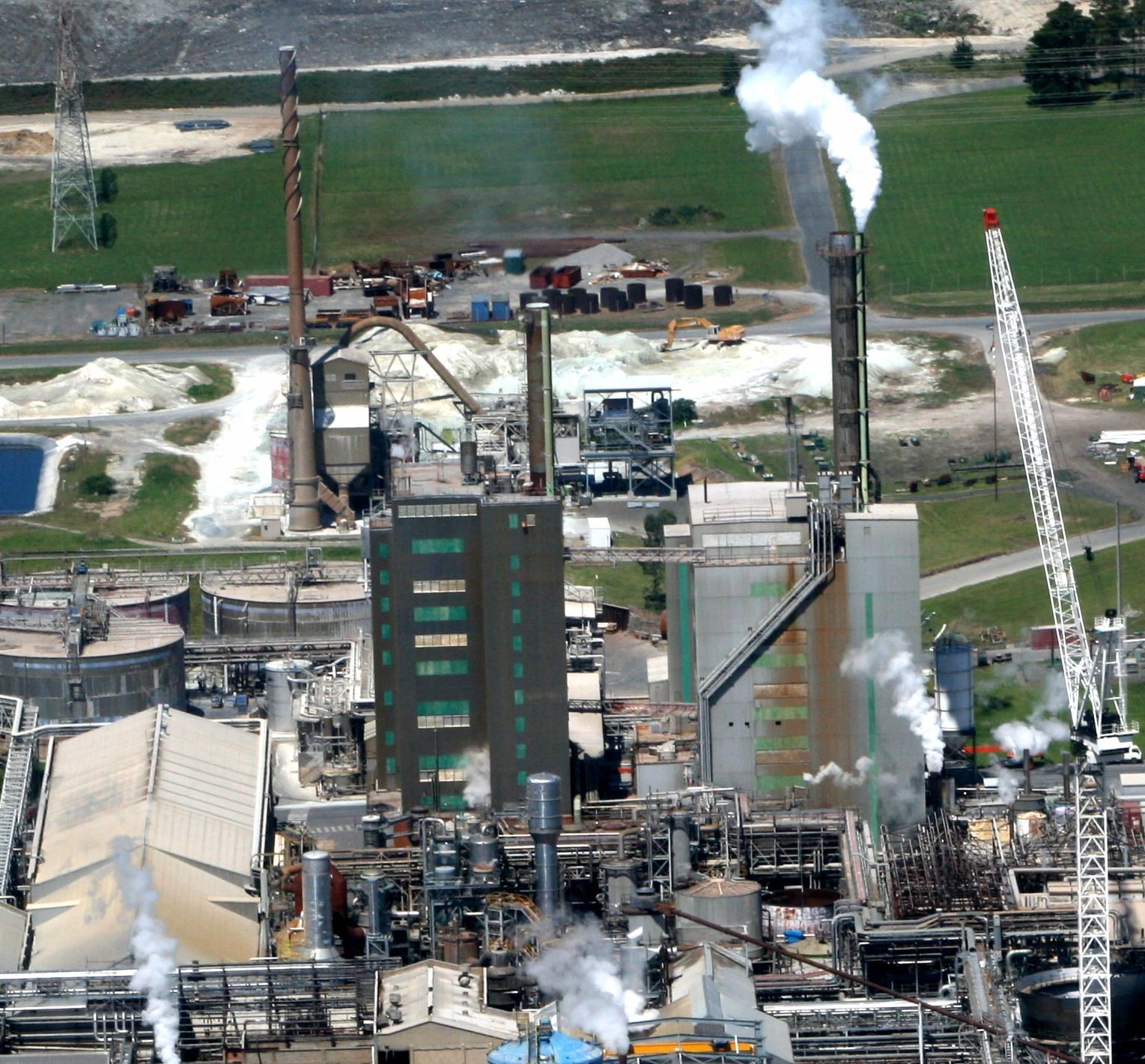 It's been three years since the launch of the Latrobe City-led 'Just Transition' strategy, a proactive attempt to diversify the Valley's economy away from its brown coal power industry base.
Manufacturing, engineering and education are industries seen as well-placed to improve on existing networks and synergies, as are the region's other natural resources sectors – agriculture and forestry.
Gippsland's fertile grazing pastures have secured the region as one of Australia's dairy powerhouses; Morwell already hosts Australia's largest non-milk dairy product facility at Lion, employing some 200 workers.
However perched amid the state's largest concentration of plantation timber, some argue the woody asset should become a key weapon in the armoury of diversified Valley economy.
With wood stocks feeding the Valley's largest employer, Australian Paper's Maryvale Mill plant, there are some who argue there is an entire value-adding industry waiting to be exploited from our humble woodchips.
World Bioenergy Association Andrew Lang believes the Valley's position makes it extremely well-placed to capitalise on potential bioenergy options.
"Being surrounded by agriculture and forestry, the Valley has access to a lot of biomass, so the area needs to assess that potential and the optional technologies which it could use to create bioenergy," Mr Lang said.
Simply put, bioenergy is a form of renewable energy generated through the burning or processing of biological material, potentially creating electricity, heat or liquid fuels.
At the Maryvale Mill, black liquor, a by-product of the wood pulping process, is refined and burnt to create electricity in a 54 megawatt steam turbine.
While considered carbon-neutral under the Kyoto protocol, historic lobbying by bioenergy advocates has led to fears plantations would be dropped en-masse to burn in bio-digesters.
"It's not economic to grow plantations just for the purposes of producing energy, but it's about value adding on the waste – so wood harvest residues or urban wood and biomass wastes," Mr Land said.
"Generally speaking if you were a university or large institution, you might have one central heating source, which is usually on gas, or a large gas boiler for swimming pools.
"Replacing that with a biomass heater can significantly reduce both your heating costs and emissions."
For the City of Ballarat, bioenergy has become a key focus in its diversified future, where its council is moving embrace the technology through a number of initiatives.
A planned fuel waste separation unit will be established at the local landfill, which will feed urban and rural biological material, or biomass, into a planned biomass pellet production facility, a product which would in turn fire large bio-heaters to supply cheap heating for the City of Ballarat's planned industrial zone expansion.
City of Ballarat chief executive Anthony Schinck said the embracement of bioenergy was about recognising the ways in which renewable energies could "enhance liveability" while boosting the attraction for industrial and commercial investment.
"The prospect of reusing the city's green waste and timber industry waste to create wood pellets that can in turn fuel renewable generators throughout the city is exciting," Mr Schinck said.
"This technology could one day be used in public facilities, schools, hospitals and office buildings."
In the state's west, the Pyrenees Shire's 'regional bioenergy project' will see wood chip ovens replace the Beaufort Hospital's current natural gas heating, tipped to reduced annual running costs from $80,000 to as low as $20,000.
Further west, the City of Mt Gambier has already replaced its aquatic centre heating with biomass boilers.
"Its a technology which some areas are really embracing; Christchurch (in New Zealand) has something in the order of 10,000 pellet fuelled wood heaters operating across the region, providing heating for schools, hospitals, and office buildings," Mr Lang said.
Closer to home, bioenergy is yet to gain wider industry traction.
Latrobe City mayor Sandy Kam said over the past two years council's economic team had held discussions with a range of firms interested in pursuing biomass projects.
"Bioenergy and biomass enquiries are really important and link to council's objectives to further diversify our economy, create jobs and to capture opportunities in natural resources," Ms Kam said.
"This interest tends to focus on forestry and coal, but at times has been related to waste products. Often the enquiries are at a very early stage of the project, more often than not the discussions are pre-feasibility stage."
lnelson@lvexpress.com.au