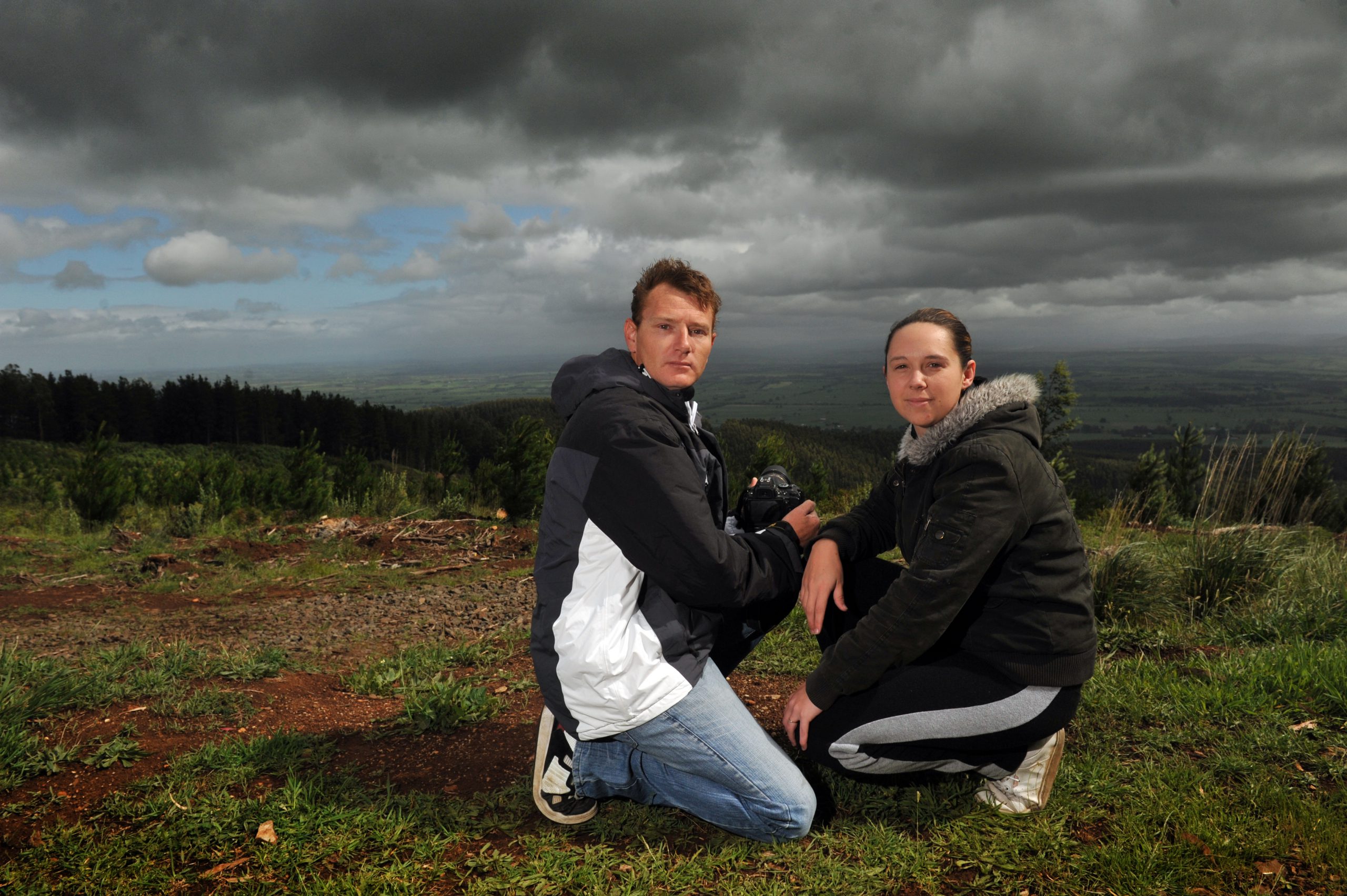 Following dark clouds and ignoring severe weather warnings, just to be close to lightning, torrential rain and the heart of storms, would normally be the last thing on most people's agendas, but for a Latrobe Valley group, the adrenaline rush is too good to miss.
After working in emergency services, a Moe couple and a friend have taken it upon themselves to keep the community aware of storms and other weather hazards by regularly checking radars, warnings and chasing storms.
Going by the name of Gippsland Storm Chasers, Margaret Forrester, formerly of the State Emergency Service, and volunteer firefighters Troy Longson and Robert Bonfield pile into their cars when they hear of extreme storms coming their way and head to the heart of them to feel the "rush" and take photographs.
"We just love the adrenalin, the excitement, just being stuck in the middle of it when it's coming over you," Mr Longson said.
"We look at locations, possibly the direction it's going to travel where more activity will be.
"We'll always keep an eye on radars when we're travelling just in case it decides to swing around."
In addition to experiencing the storms first-hand, the group keeps its Facebook followers regularly updated on hazards in the Gippsland area, including lightning, fire, extreme winds, torrential rain and hail.
"We try and keep up to date with where we're heading, our locations, what we can see from where we are, what we capture, if it swings around the other way – there's a few factors we try to let our viewers know," Mr Longson said.
"It's to allow people to prepare themselves if there's a decent storm coming over; they can get their SES warnings but we give extra posts and share links so it gives them a head start, basically to just let them know what's really coming."
Ms Forrester said storm chasing was a passion both she and Mr Longson shared which had brought them closer.
"We've been together for almost two years so we've been chasing storms since we got together," she said.
"Troy and I, we're pretty passionate about community awareness and community safety being in the emergency services and we also like photography and enjoy travelling together."
The group hope to one day travel overseas to experience tornadoes and other severe storms.
"It's great… we look for more intense storms that are going to be really active," Mr Longson said.