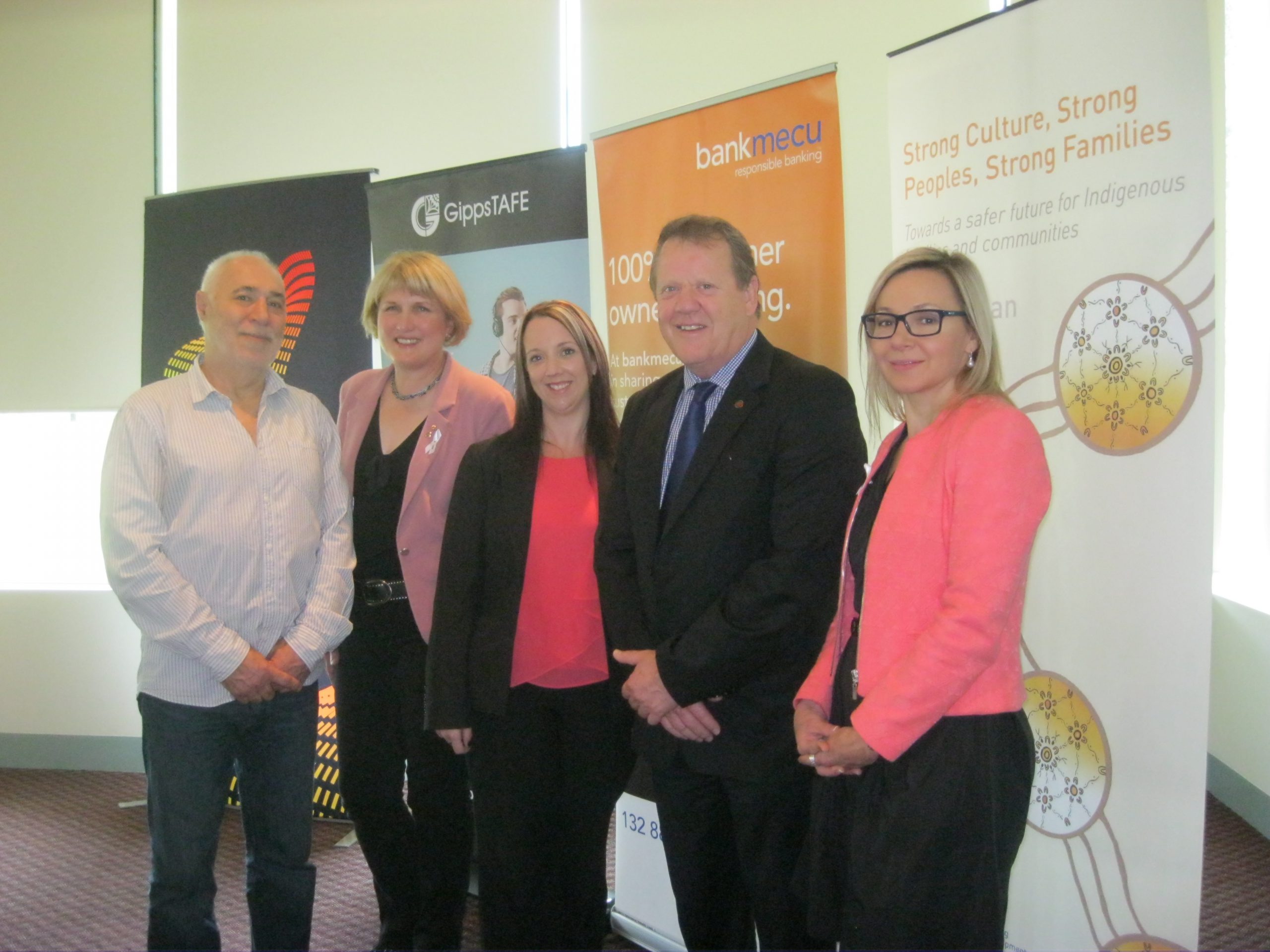 IN an area where rates of family violence are high, Phil Cleary said the Latrobe Valley had an opportunity to lead in the campaign to stop violence against women.
The White Ribbon program ambassador, former champion VFA footballer and Federal politician was guest speaker at the well-attended Gippsland Community Networking Breakfast at GippsTAFE on Friday – national White Ribbon Day.
Mr Cleary said the community needed to lead the campaign while women continued to be murdered at a rate of 60 per year by the men in their life and many more suffering severe injury.
"If we are going to rely on the police, the parliament, and the courts to resolve this issue, we will lose the battle," he said.
"We need to start this in the community. If violence against women is part of the landscape, we won't address the problem until we address the landscape.
Mr Cleary told the audience of more than 80 people, he had been a strong campaigner since his younger sister was killed by her ex-partner in 1987.
Before the formation of the White Ribbon organisation, he also supported the activities of the Coalition Against Family Violence.
He said the breakfast was one of the most involved functions he had been to for sometime.
"It is something that we all have to be an activist about. We have to take part in this campaign, whether it's at the local footy club, in a bar, in the Parliamentary dining room, in the RSL, or the home.
"The solution actually sits with men and we need to change the landscape to change the culture of men treating women as a possession or a chattel."
Federal MP for Gippsland Darren Chester, also a guest speaker at the event and White Ribbon ambassador, confirmed a $1 million boost from the Federal Government for the organisation.
Mr Chester said the Latrobe City was the highest ranked local government area in terms of call-outs for family violence per 100,000 people in Victoria.
The breakfast was the final Gippsland Community Network event for 2013, with the next Breakfast scheduled from February 2014.
Audience members were urged to join the Gippsland Prevention of Men's Violence against Women Leadership Network, a program through Gippsland Women's Health Service.
More information can be found at the website www.gwhealth.asn.au