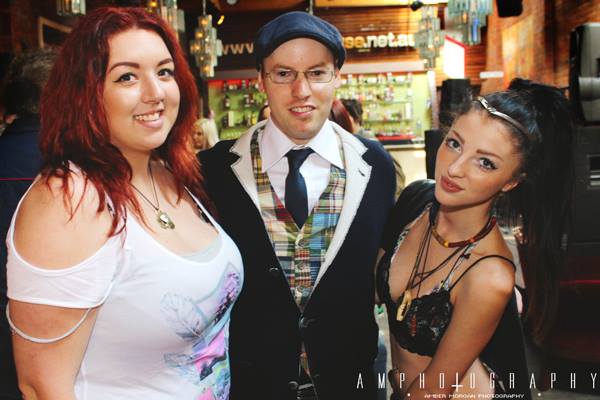 A mixed-media photograph book largely shot in Moe and Trafalgar aims to empower women by encouraging a rethink of the ideals of beauty.
Melbourne-based photographer Tom McEvoy, with help from about 20 Gippsland locals, shot and produced a book of 200 images, titled The Bohemian Songbird.
"The book consists of five contemporary fairytales, all featuring the songbird as a metaphor for a woman, sending the message that if you want a woman to be her most beautiful let her sing her own song, let her do her own thing," Mr McEvoy said.
Mr McEvoy produced the book with the TrashDolls, a group of women trying to help girls breaking into the modelling industry to be safe and respected.
TrashDoll Jordyn Bragagnolo, who modelled and created cover art for the book, said the modelling was fun and boosted to her confidence.
"I've just graduated from a Bachelor of Visual Arts this year and photography was one of the big art mediums I worked in, so I was excited about getting on the other side of the camera with someone I trusted," Ms Bragagnolo said.
The artist said the book's attempts to break stereotypes of how models and all women should look and dress was "incredibly important" – particularly to young women repeatedly exposed to digitally manipulated images.
Mr McEvoy said he enjoyed shooting at Lake Narracan, Uralla Nature Reserve in Trafalgar and other open grasslands because they created images that couldn't be identified as a particular country.
The images then went through a delicate process of being printed onto recycled cardboard food boxes and painted with watercolour.
The cardboard images were then transferred digitally by high-definition scanners.
"We're going to have a digital release, to save costs and make the book affordable… but people can order hard cover copies if they really want," Mr McEvoy said.
"For us it's not about getting famous or rich.
"Everybody believes in the message of the book and we hope that by keeping it affordable we can spread the message to more people."
The Bohemian Songbird was recently launched and is available by visiting trashdollsart.bigcartel.com