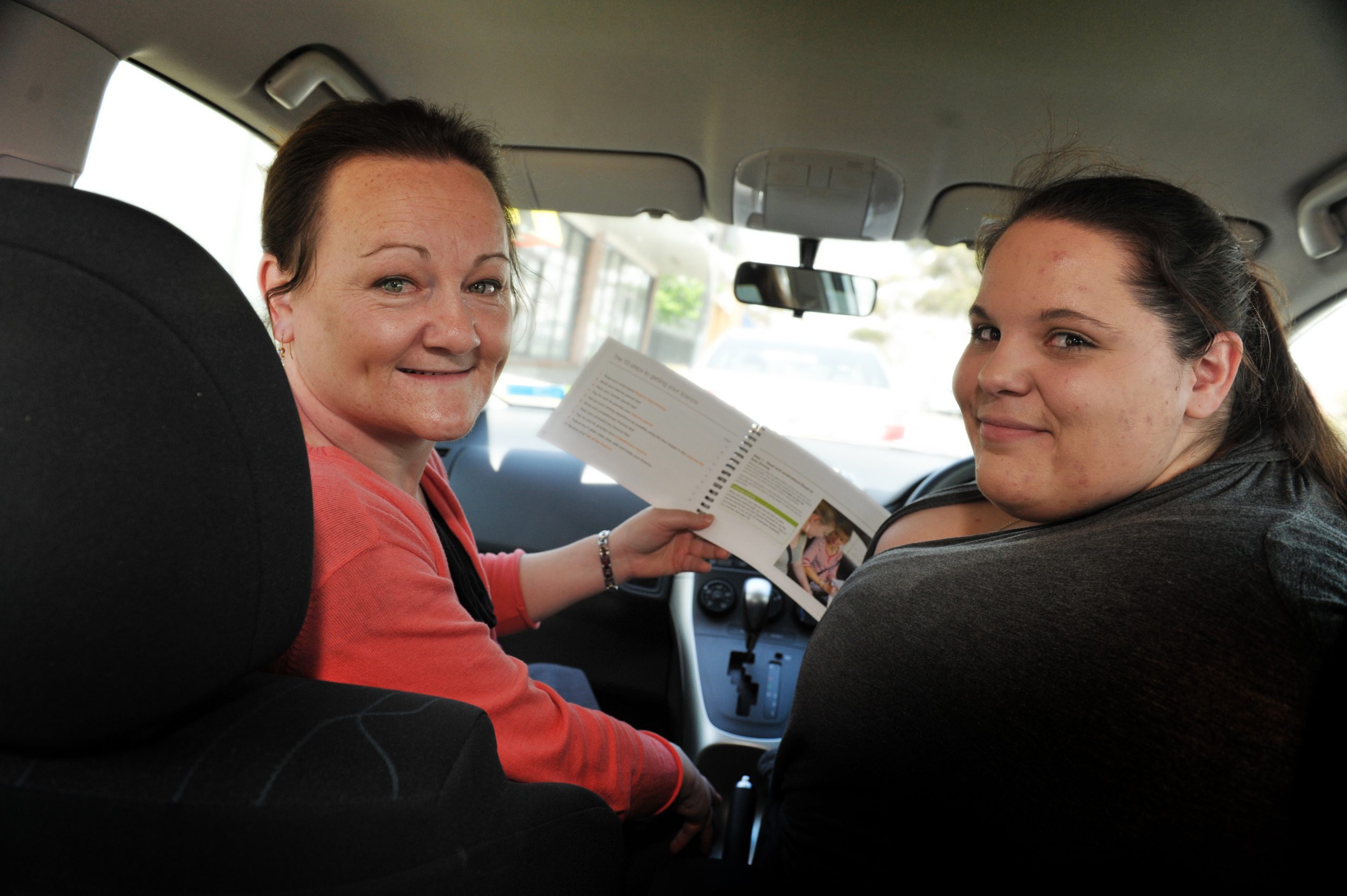 A FREE learn-to-drive Morwell-based program has joined forces with a local bank to ensure its learner drivers always have the opportunity behind the wheel.
After experiencing a seven-week hiatus where its learn-to-drive car was out of action, Berry Street's L2P program saw the need for an additional car.
The mentoring program provides learner drivers, aged between 16 and 20 years, with a service to help them accrue 120 hours of driving experience.
"We've been running it since 2009, it's offered to people who don't have anybody to help them get their hours up, people who are under resourced and don't have access to a car," program coordinator and mentor Jennifer Murray said.
"There's a lot of young people who are disadvantaged because they might come from a single parent home or might be in care, they're referred through agencies around the Valley or they might come in themselves and if we have enough mentors we can match them with a supervising driver."
With 27 young drivers in the program, Bendigo Bank Morwell branch assessed the organisation's need for the car and have begun fundraising.
"They've been running fundraising activities including having a trivia night (last) Saturday night – the whole fundraising process will finish with a charity ball," Ms Murray said.
"We've only ever had one car with 27 young people on the road, when we have a problem with one car the learner drivers miss out and have to wait."
Amy Balassopoulos, 19, said she had benefited greatly from the program.
"It's very, very good, especially coming from a family with one driver and lots of unwell siblings, there's not really enough time left for me to be taught how to drive unfortunately, so it's really helped me," Ms Balassopoulos said.
She said if all went to plan, she should have her probationary licence by mid-2014.
"I'm going to start studying disability services next year, which I really need a licence to work in that kind of industry, and this really helps," Ms Balassopoulos said.
"Hopefully I can get my licence before the end of next year because at the end of next year I'll have finished my course and hopefully start working."
For information on donating to the fund through Bendigo Bank or becoming a mentor, phone Darren Teller at Berry Street Morwell on 5134 5971.