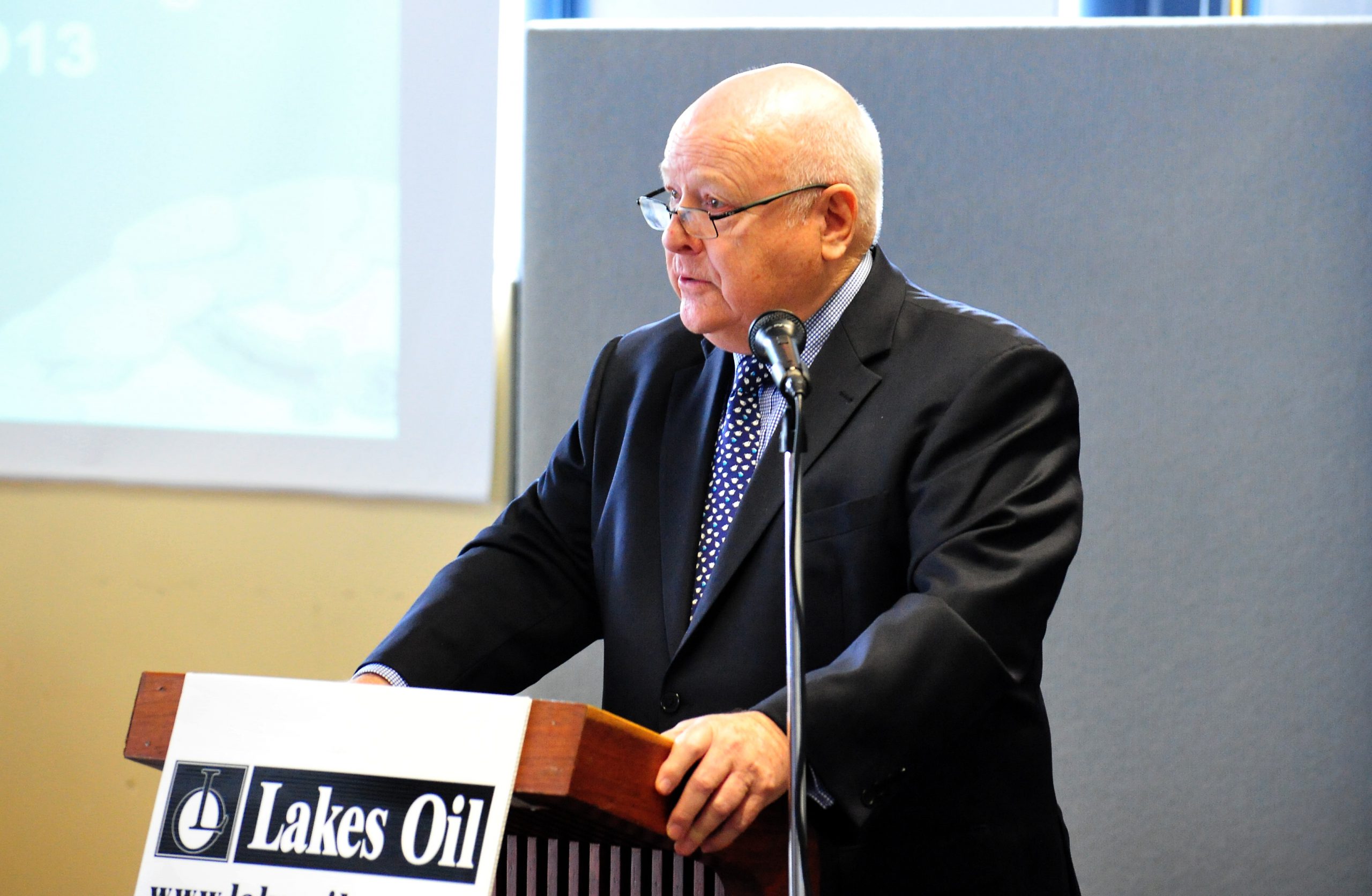 AN oil and gas company is planning to use one of its Gippsland sites to test new drilling technology which could become an alternative to the controversial method of hydraulic fracturing, commonly known as 'fracking'.
At its annual general meeting held in Churchill on Monday, Lakes Oil revealed plans to drill a horizontal well at its onshore Seaspray operation to extract gas without the need to artificially stimulate the rock.
But members of the Lock The Gate movement have threatened to blockade the operation should it go ahead, saying fracking was not the only risk to aquifers in onshore drilling.
Lakes Oil executive chairman Rob Annells said the technology, which had worked in the United States and offshore in Gippsland, would involve a horizontal drill at 1500 metres below the surface.
"As you drill vertically down, the rock gets tighter and tighter. The rock that we'll be accessing was on the surface millions of years ago, so the permeability is better than what you're looking at another 1000m deeper," Mr Annells said.
"By keeping ourselves within that top weathered zone and going horizontal within it, we believe we'll get that (gas) flow naturally, without any artificial stimulation, which hopefully will be commercial."
Horizontal drilling could be the company's best short-term bet to extract gas, following the State Government's decision last week to extend its moratorium on fracking until 2015, while it gets more information about the potential effects of the method on water supplies.
Lakes Oil is awaiting approval to proceed with its horizontal drilling plans in March next year.
"Hopefully the government may see this as a way they can still have their fracking ban, and if we're successful, have the gas as well," Mr Annells said.
Lakes Oil's plans come after Exhaust Control Industries, which has five mineral exploration licenses covering south and west Gippsland, revealed its intentions for horizontal drilling in August.
During the Lakes Oil meeting, Mr Annells described Gippsland's gas as "the Rolls Royce of gas" which "should be given priority" because of its low 0.04 per cent carbon dioxide levels.
"Everybody should be concerned about the environment and should be looking at our gas as maybe a solution, rather than the problem," he said.
At the meeting, shareholders voted to re-elect Mr Annells, Professor Ian Plimer and former Howard Government minister Alexander Downer as directors of the company.
A security guard was stationed outside the Churchill Football Netball clubrooms in anticipation of anti-drilling protestors, but none arrived.
Lock the Gate Victorian coordinator Ursula Alquier told The Express even without fracking, a drill still had to pass through the aquifer and the community was concerned about a failure on the well-casing.
Mr Annells said at the level of the shallow aquifer, which is tapped into by farmers, the well had three steel casing layers, and at the lower aquifer, there were two layers.
He said the company had never experienced a casing breakage.
Ms Alquier said communities across Gippsland would support Seaspray residents in opposing the horizontal drilling.
"We will support Seaspray to blockade drilling and conduct peaceful, non-violent action," she said.
"If there is any drilling, from now on that would be the welcome (Mr Annells) would expect to receive… that's not an empty threat."