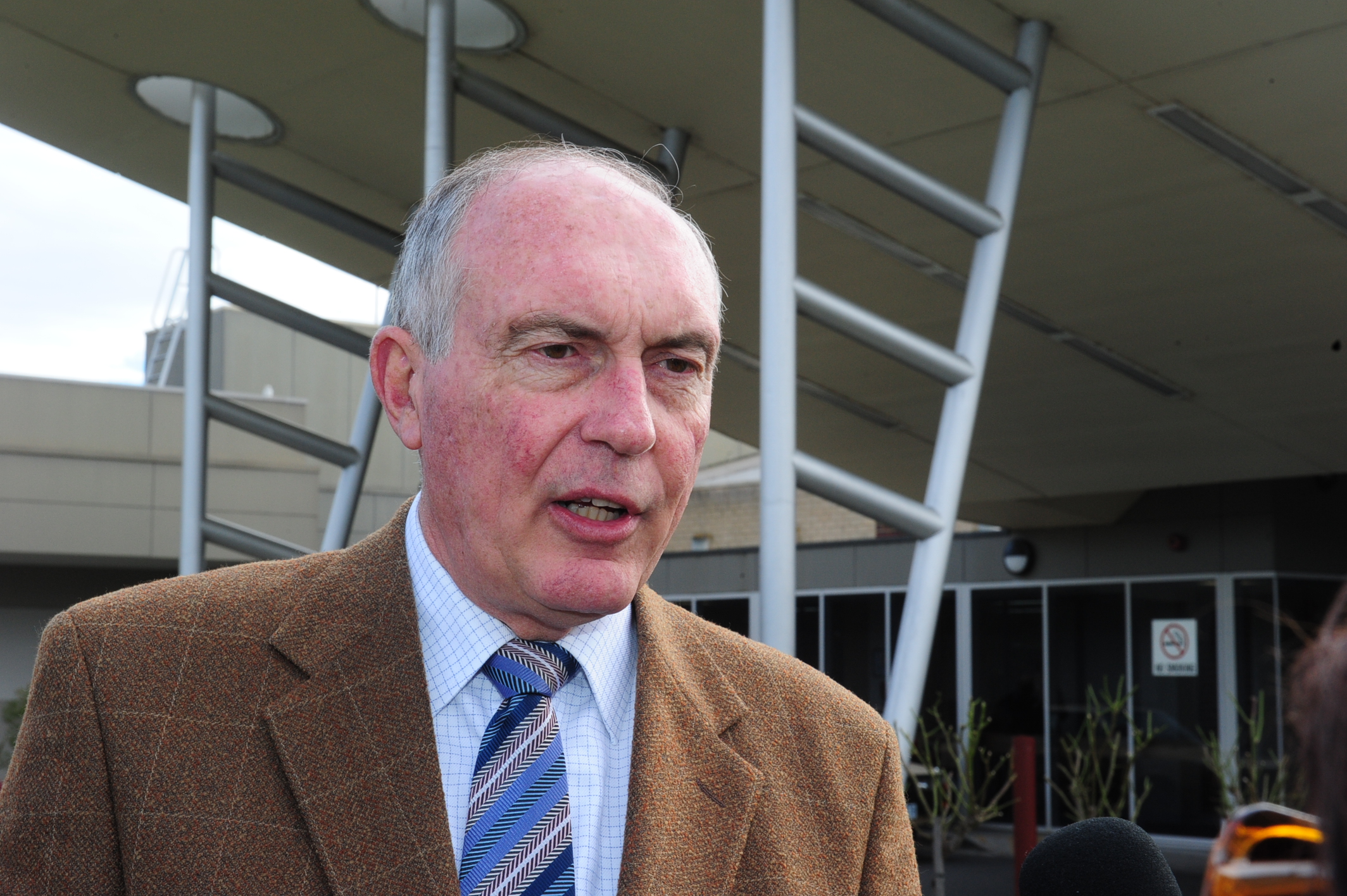 The future of three Traralgon sporting projects have been thrust into limbo, with more than $850,000 in promised Federal Government funding officially cancelled.
Confirming fears held since the Federal Government changeover, Infrastructure and Regional Development Minister Warren Truss yesterday announced the last round of Regional Development Australia Fund allocations would not progress.
RDAF round five funding had allocated $387,000 to the Agnes Brereton Park netball pavilion, $120,00 for the completion of the Traralgon Recreation Reserve junior football pavilion, and $270,000 for a lift and pavilion for the West End Sporting complex.
An additional $83,000 for the completion of the Traralgon to Glengarry section of the Gippsland Plains Rail Trail has also been officially cancelled, however the project has been able to progress after Latrobe City Council and other sources stepped in to meet the funding shortfall.
Announced by the Labor Government, the RDAF round five funding promises were not contracted and signed before the federal election was called, which shuts down government processes during caretaker period.
Mr Truss yesterday announced the government would fund uncontracted RDAF projects announced in funding rounds two to four, but round five and all subsequent rounds would not proceed as they were unfunded election commitments.
Latrobe City chief executive Paul Buckley said while there had been uncertainty surrounding RDAF round five funding since the Federal Government changeover, yesterday's confirmation was still "highly disappointing".
"This is fairly typical of what occurs following an election when you get a change of government, but it does create uncertainty and is highly disappointing in communities where the funding announcements have been made," Mr Buckley said.
"Expectations are created and groups already commence their planning based on those commitments being honoured.
"Latrobe City will be looking at alternative methods of funding for these projects through its capital budget process in future years, and we are still looking at making applications through current State Government funding and new Federal Government funding which comes in its place."
Traralgon and District Cricket Association president Kevin Foley said the cancellation of funding for the Traralgon Recreation Reserve would be "sorely felt" by local clubs.
"That pavilion began construction in 2010, and while the bottom change rooms have been used, nothing else has been used; the social part of it upstairs is still un-plastered and un-wired, just waiting for funding to be finished," Mr Foley said.
"This news doesn't surprise me to be honest – in terms of the West End complex plans, it will be one of those things which never gets resolved until they give the money; these things don't build themselves."
While Mr Buckley was hopeful yesterday's announcement would also clarify the status of $7.5 million in federal funding promised for the Moe railway revitalisation project, no such clarification was given.
"We've been continuing to pursue answers on that front, but we have not received a specific response to date; the standard response has been the government is still considering its response to the Moe project," he said.
Victorian Regional and Rural Development Minister Peter Ryan reaffirmed the state's $3 million commitment to the project.
"I have been in positive discussions with the Deputy Prime Minister. We will continue to work with the Commonwealth Government and advocate for this important local project," Mr Ryan said.
Meanwhile doubts continue to linger over $4 million for the Latrobe Community Health Service's proposed training clinic and dental lab in Churchill, and a $150,000 Gippsland Workforce Development Plan, announced under the former Labor government's $15 million Latrobe Valley Diversification Fund along with the Moe project in July.
LCHS chief executive Ben Leigh said he had not received any news regarding the funding status of the Churchill training clinic and dental lab (LVUTC).
"The LVUTC is 'shovel ready' to begin construction within 24 weeks and the contract with the Commonwealth has been finalised ready for signature," Mr Leigh said.
"With the strong support of the community and both sides of politics, we look forward to starting this project."
Federal Member for Gippsland Darren Chester did not return a call from The Express.