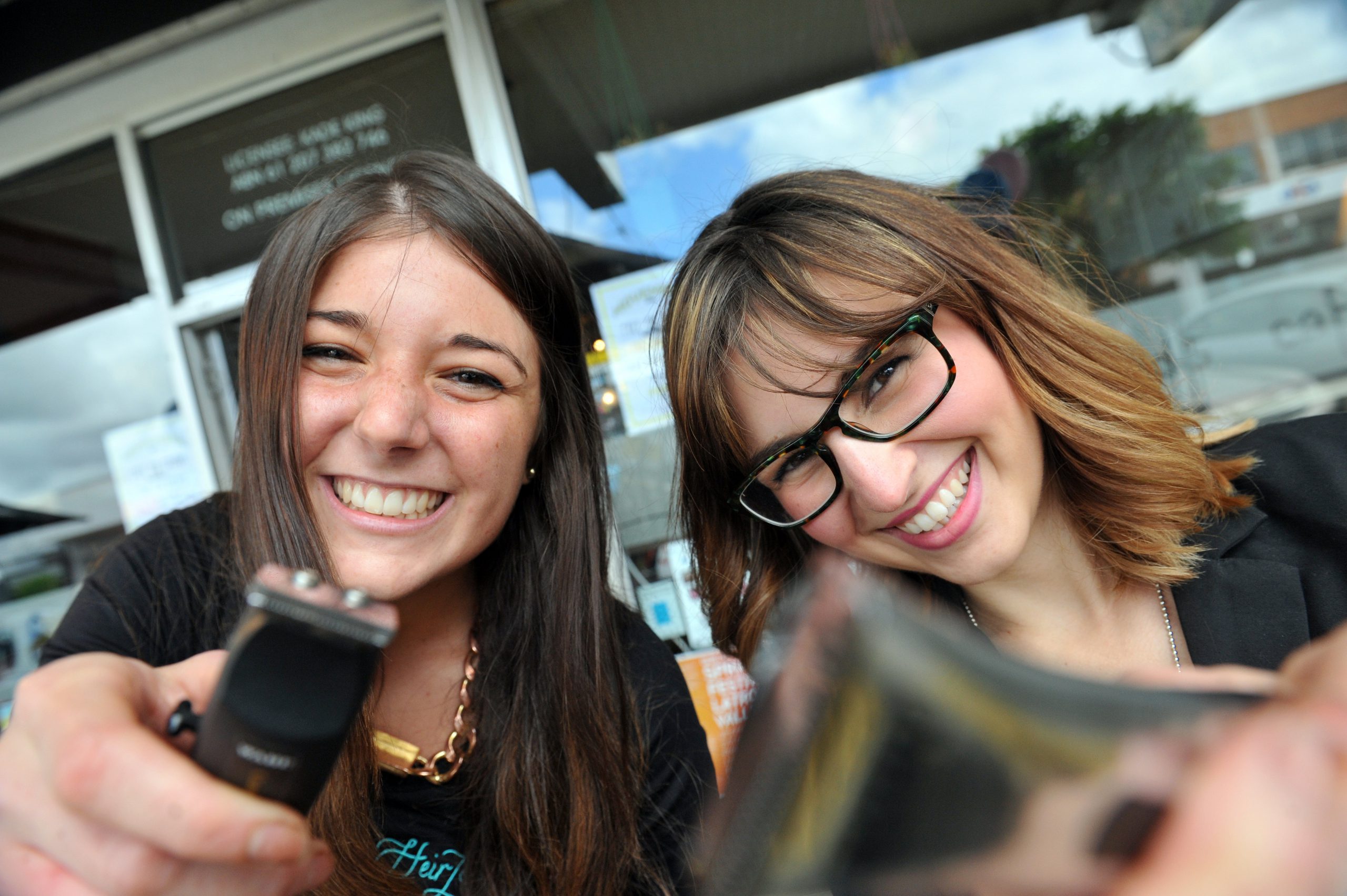 GIRLFRIENDS and wives were relieved to see hair above their partners' lips finally removed to mark the end of Movember in Traralgon.
Heirloom Salon offered free moustache shaves outside Three Little Birds' caf in Hotham Street on Saturday for Movember participants, who grew moustaches for the 30 days of November to raise money and awareness about men's health.
More than 20 locals participated in the shave, with all involved receiving a free coffee and contributing to the Movember fund.
The two Traralgon businesses raised more than $4000 during their campaign, with Three Little Birds' donating 50 cents to the Movember fund for each takeaway coffee Heirloom Salon offering discounted haircuts for participants and both businesses accepting donations.
Caf owner Kade King, who has run Movember campaigns since opening his cafe two years ago, said it was good to see locals donating large sums of money and supporting their efforts.
But he admitted his girlfriend was pleased the moustache was gone.
"It's really the month of creep. I think we'll get some customers back into the shop," he said.