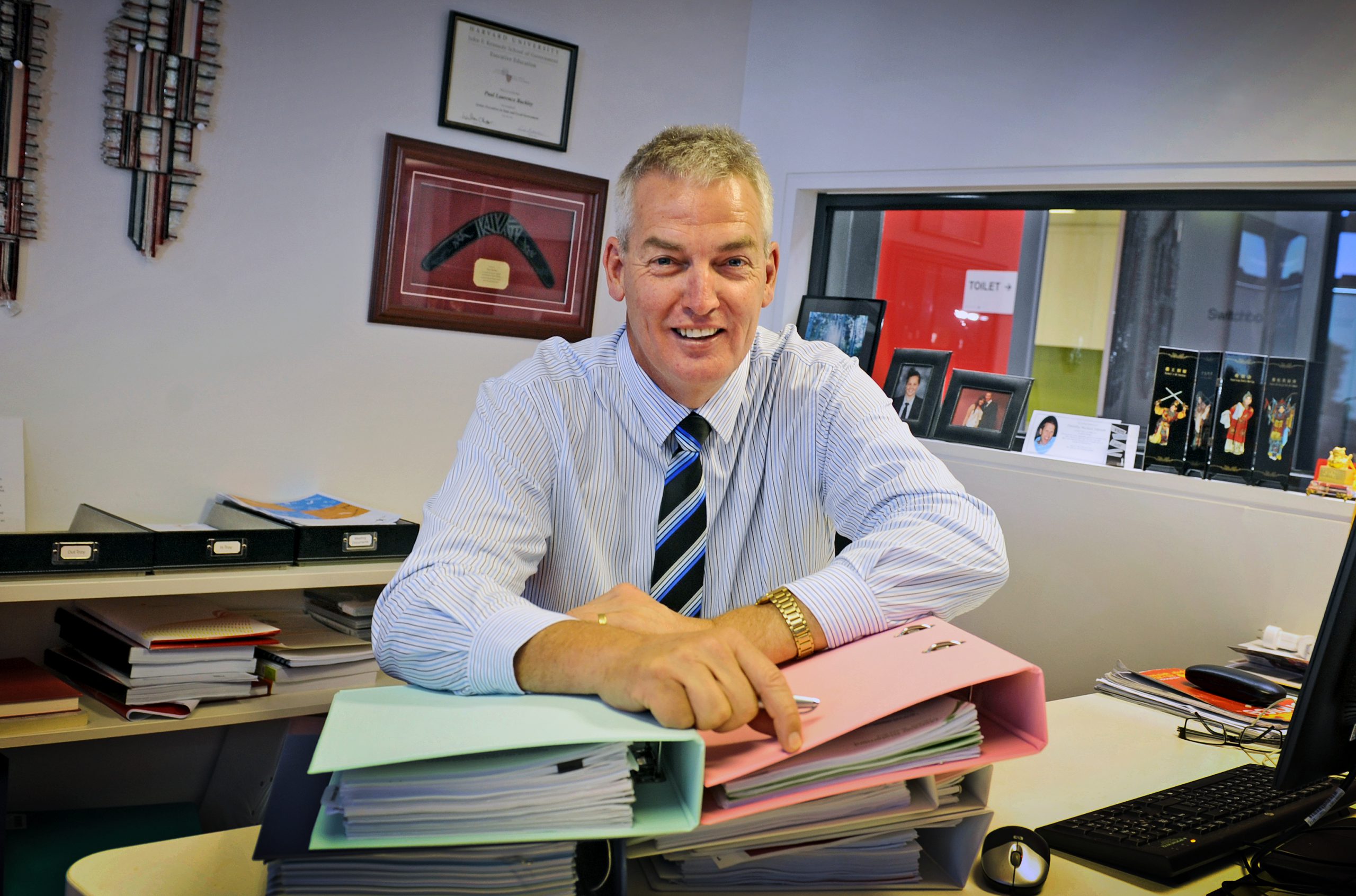 The Latrobe Valley is in a strong position to influence its own future.
But good relationships with stakeholders in industry and education, along with the state and federal governments, will be critical to maintaining such a position.
This was one of the musings of outgoing Latrobe City chief executive Paul Buckley as he looked back on almost 10 years at the helm of an organisation which has grappled with unique challenges.
One of those has been representing a geographical area with three major towns, making it difficult to attract state and federal funding when compared with most other Victorian municipalities who generally have just one.
"There's certainly additional challenges with having a population distributed over a number of different centres and delivering the right infrastructure over dispersed population," Mr Buckley said.
"Our competition is Geelong, Ballarat and Bendigo and part of the achievement during my time as CEO has been the recognition of Latrobe City as one of Victoria's major regional cities and that is critical."
In response to questions about the Valley's internal struggle with parochialism, or perceived parochialism – Mr Buckley said he took confidence from the young people of the city.
"I have a 22 year-old and an 18 year-old. They don't consider parochialism. Their activities, their friends, etcetera, are spread across the city.
"I think people will grow and understand the importance of being part of a regional city and the importance of having a united voice about that regional city," Mr Buckley said.
He said one of the greatest challenges during his time as chief came over the past three years as Latrobe City worked to help the region transition from its reliance on the brown coal industry to diversify its economy in the wake of a national shift to a lower-carbon future.
But he also listed the work during this period and the relationships built with community, industry and government during the process, as one of the council's greatest achievements.
Mr Buckley said he was proud of the way he had managed Latrobe City financially, citing the delivery of major infrastructure projects like the Ted Summerton Reserve upgrade at Moe and Traralgon's Seymour Street car park.
"The proposed regional aquatic centre, to be in a financial position where we can plan for and commit to council's contribution to the project is very strong," he said.
"The organisation's capacity to deliver the council plan consistently, deliver on our promises, deliver services consistently across the city is also something I'm very proud of."
Mr Buckley announced his resignation on Monday to take a position as CEO of the Bass Coast Shire Council in the new year.
He said he made the decision three months ago not to seek a new contract with Latrobe City and had intended to see out his current contract which ends in August 2014, but the Bass Coast role was advertised.
"I have had a strong connection to the Bass Coast from an early age with a lot of family holidays over there," Mr Buckley said.
"It's one of very few CEO roles in local government that I'd be interested in because of its location and its different set of challenges and opportunities compared to here."
When asked whether the election of the new council in 2012 had played a role in his decision, Mr Buckley said it was "not necessarily" the case.
"It's a new era in local government in Latrobe. I think the timing for me is right," Mr Buckley said.
"I made the decision based on a whole range of factors and considered a whole range of options available for my future career."
The new council's procurement policy, in particular, had major implications for Mr Buckley, his senior management team and officers in that it shifted decision-making power away from them and to the councillors themselves. The policy limits the amount of money Mr Buckley and officers are allowed to authorise as part of civil construction projects, and has strict quote requirements for the procurement of less expensive goods.
Mr Buckley admitted new councils could be challenging.
"The first 12 months of a new council is always an interesting and sometimes difficult period," he said.
"But that's okay. That's part of the role. That's part of the challenge in local government.
"We need to understand that democracy delivers a diverse range of individuals, many of whom come into an environment they're not familiar with and they have to make some big decisions as a group of community members."
He said it was part of the CEO's role to implement council's decisions, irrespective of what those decisions were.
"At the end of the day, my job is to give the best advice I can possibly give and then the council will make a decision."
Mr Buckley said he would most miss the people of Latrobe.
"One of the unique advantages of this role for me has been working in my own community for a long period of time and that's just been fantastic.
"My executive team and leadership team and all the staff I will miss immensely."