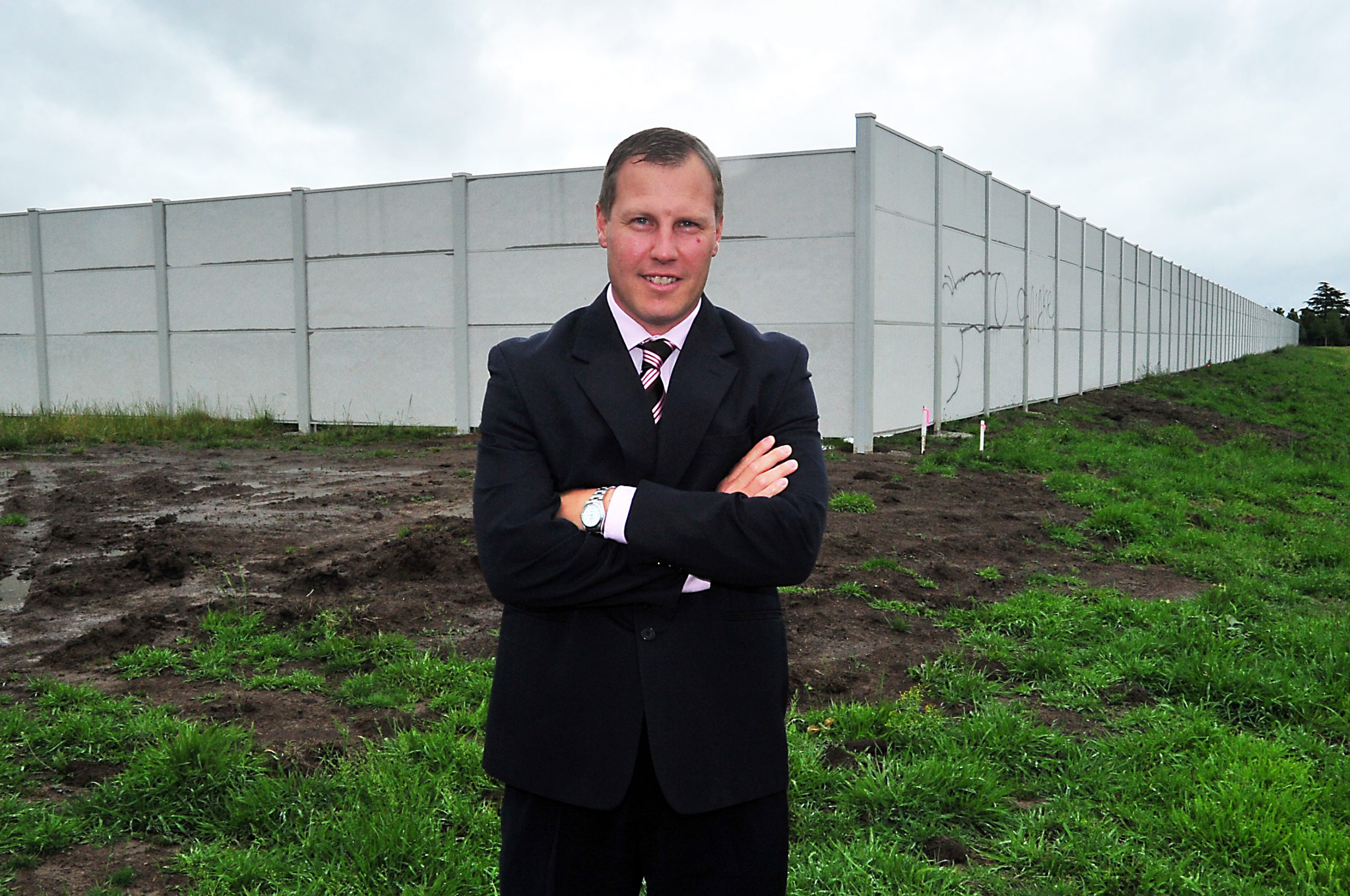 The Trafalgar community has expressed concern over the erection of a sound barrier wall built in anticipation of property developments adjacent to the Princes Highway.
The developers of Strzelecki Views Estate, Trafalgar have begun construction of the wall – varying in height from three metres up to 3.4 metres – as a VicRoads mandatory requirement to keep noise level exposure to residential dwellings below 63 decibels.
However, Trafalgar resident Shane Dwyer said the wall was out of place in a rural setting and was more appropriate in a metropolitan or suburban residential development.
Mr Dwyer said the wall was an "eyesore" and an open invitation for vandalism and graffiti.
"Such a wall affects all residents of Trafalgar in that it diminishes the townships and localities overall," he said.
"It looks like a prison wall."
Mr Dwyer questioned what other sound proofing was offered to the developer such as natural foliaged trees to break-down highway noise.
"I also don't feel there was any real attempt at consultation. I know they may have put a little notice in the newspaper, but when you've got a structure such as this there needs to be more community consultation," he said.
Baw Baw Shire Mayor Murray Cook said the council tried various avenues in an attempt to have the wall height reduced to minimise the impact on the town's entrance.
"The high wall was not necessarily the outcome that council wanted to see at the entrance to the town and I am sure the developers would have preferred not to have to erect the wall either," he said.
"However, there were no other options for the developer to meet the VicRoads noise restrictions."
VicRoads acting regional director Scott Lawrence said in accordance with processes regarding developments adjacent to arterial roads, the developer was required to carry out noise tests.
Mr Lawrence said the requirement and location for the noise reduction wall was identified by an independent noise consultant engaged by the developer to look at factors including traffic volumes, the terrain and the proximity of the estate properties to the roadway.
He said it was VicRoads' role to ensure the noise walls met appropriate protection standards, as the houses to be built in the new estate were quite close to the road.
"VicRoads does not play a role in determining what the wall itself looks like as that is a matter for the developer to work on in consultation with council," Mr Lawrence said.
Baw Baw Shire Council said once complete the wall would be painted with render paint to soften its appearance and it had planned to conduct planting in front of the wall in autumn.