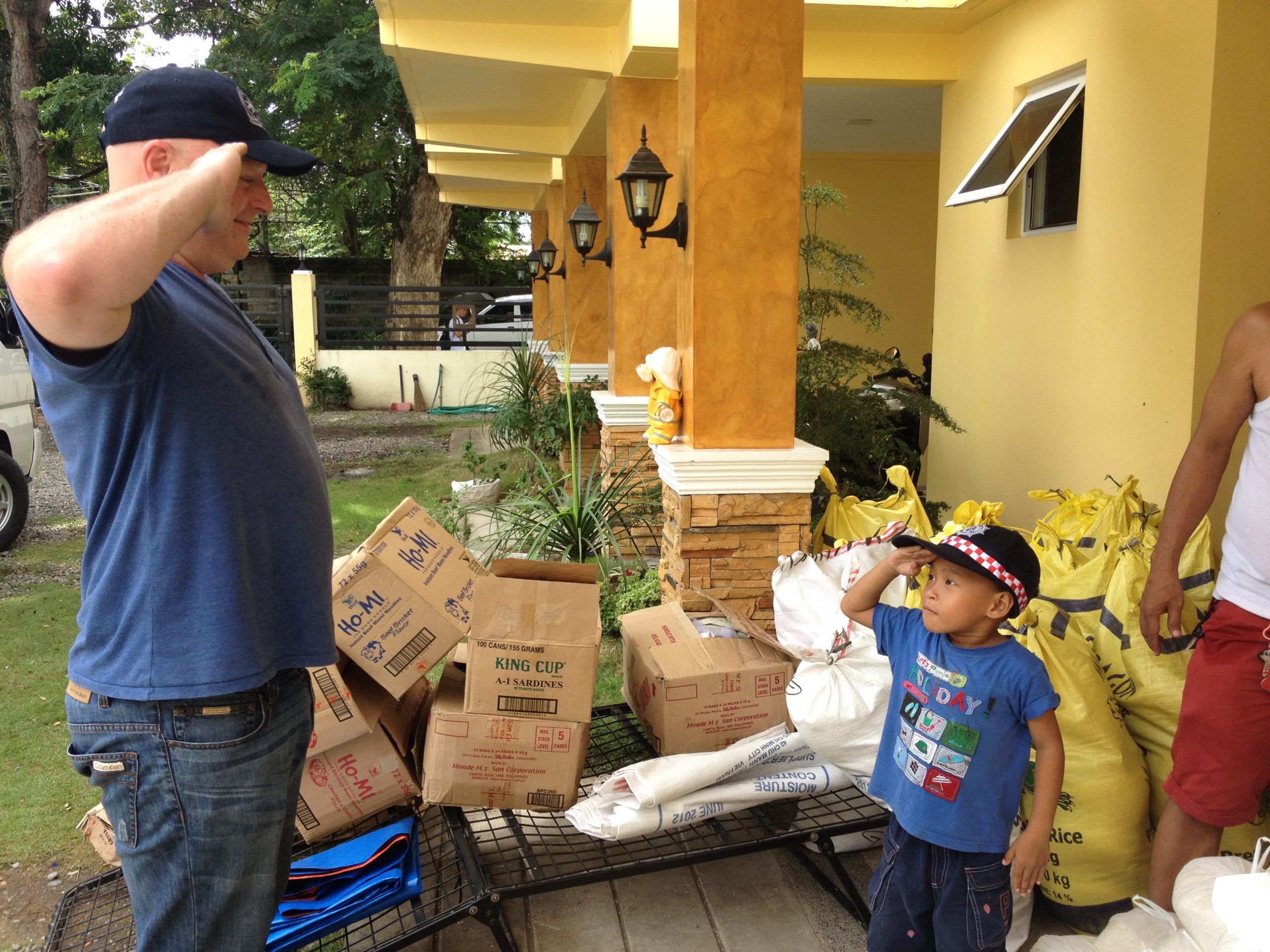 "They were sitting in houses without roofs, in some cases without walls, it's just totally obliterated, but they had smiles on their faces."
This was one of the lasting images of community resilience in the Philippines for Traralgon Fire Brigade officer-in-charge Peter Lockwood during his visit in the wake of Typhoon Haiyan.
After being contacted by a friend in the Philippines, Mr Lockwood decided to use a four-day weekend at the end of last month to fly over and aid volunteers on the ground in Leyte province.
"It's a case of you can give money or you can actually invest your physical and emotional time as well," Mr Lockwood said.
"I met up with my friend and a big group of people and I was really treated like I was part of the family."
As part of an aid initiative called the KIND Project – one for Leyte, Mr Lockwood and a small group of 10 volunteers purchased rice, sardines, noodles and biscuits which they divided into hampers and delivered to more than 400 families in the town of Merida.
"A lot of the smaller areas outside Tacloban, they weren't neglected, but they certainly weren't getting the aid they needed," he said.
"We focused our efforts on those areas."
Typhoon Haiyan hit six Philippine islands, killing almost 6000 people and destroying homes.
"I've obviously had a lot of experience with fires and with bushfires there'd be rubble where a house once stood and the rest of it is sort of just clear landscape," Mr Lockwood said.
"Whereas this was just debris everywhere. There were major structures that were just tossed around like Lego blocks.
"You could not see anywhere where there was anything that was really intact."
Mr Lockwood said he believed it would take decades for the country to fully recover.
"You really appreciate being in such a fortunate position to actually be able to use that to help other people.
"Our little group only did a little bit in the scheme of things. But if you break it down to individual families and individual people, then you're changing lives and that's a feeling that's very hard to explain.
"You know your efforts are truly appreciated in the purest possible form."
Accompanying Mr Lockwood on his journey was 'Officer-in-charge Phil', the CFA bear, who enjoyed social media stardom as one of the most travelled firefighting bears in the world.
The online auction of OIC Phil raised more than $250 to purchase medicine and clothing for children in hospital.
With a long way to go in recovery and more than 1000 people still missing, Mr Lockwood encouraged Latrobe Valley residents to remember the Philippines this Christmas.
"If people are in a fortunate position where they're able to actually give, it doesn't have to be too much, every little bit helps," he said.