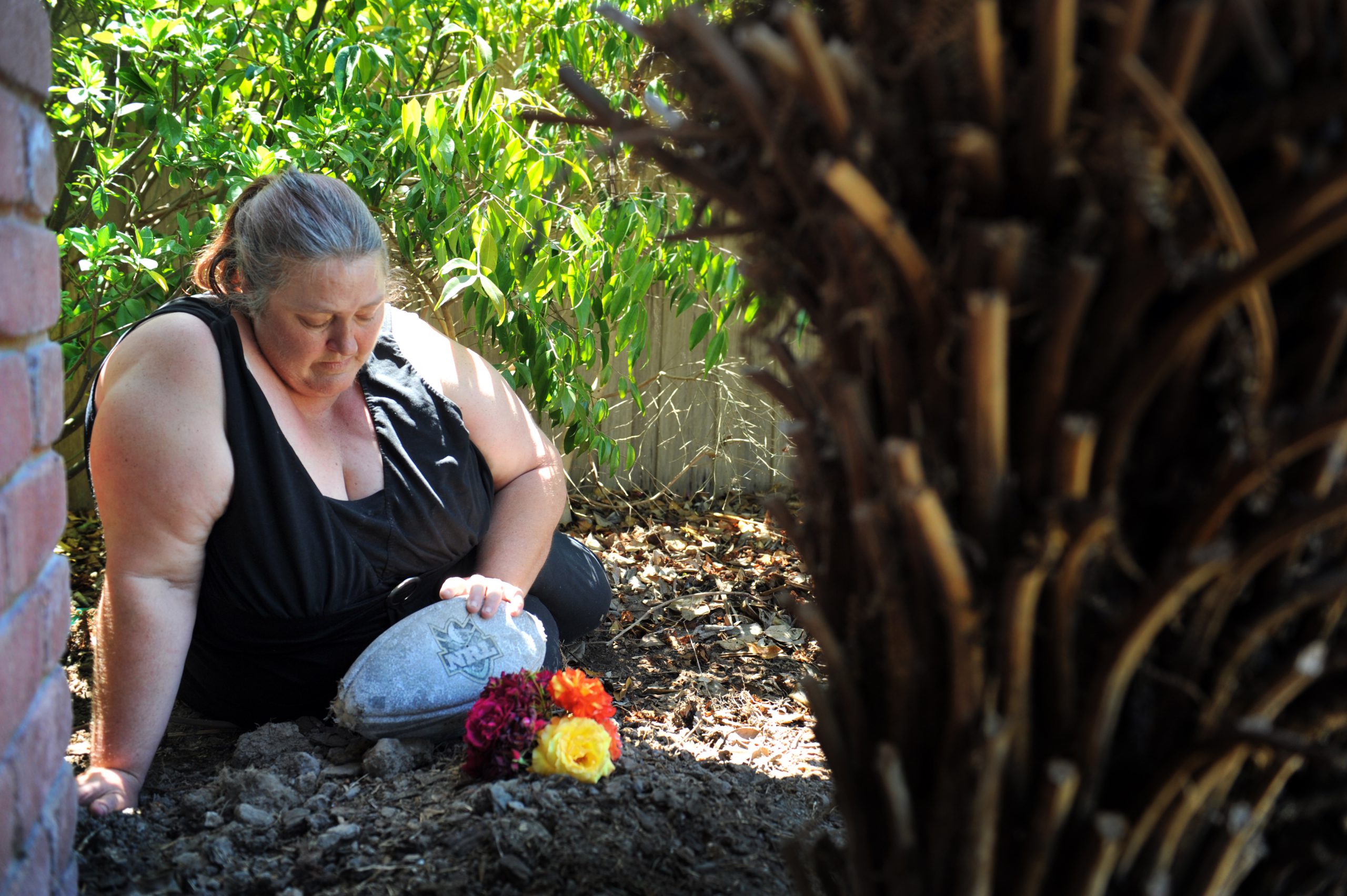 An animal cruelty case in which a Glengarry dog's hind legs were cable-tied together has been condemned by the RSPCA as 'brutal and callous' and the worst case of abuse local veterinary clinic staff had ever seen.
When two-and-a-half year-old Jack Russell Sammi was taken to Morwell's Greencross Vets on Tuesday afternoon, she had sustained head trauma, one of her eyes was partially prolapsed and the other had a severe corneal ulcer.
She had been found by a fisherman dragging herself along the ground at Tyers River.
When vet staff examined Sammi and removed the blanket she was wrapped in, they discovered cable ties around both of her hind legs, linked to each other.
The ties had damaged her legs so severely, that one had been almost completely severed at the joint.
Sammi had gone missing from her Glengarry home on 16 December and with no microchip or identification on her collar, Greencross could not contact her owner.
They consulted a physiotherapist about Sammi's suitability for prosthetic legs, but her injuries were too severe.
Sammi faced a life with no hind feet and potentially zero vision.
The clinic made the decision to euthanise her.
Sammi's owner Donna Lettice became aware of her dog's fate through a Facebook status which had been posted as an appeal to locate Sammi's family and highlight her ordeal.
"When she hadn't come back for a couple of weeks I thought 'well maybe somebody's found her and she's playing in their yard', a happy little picture," Donna said.
"There's just no words for this.
"I'm so angry. No animal should go through what she's gone through."
Sammi belonged to Donna's 16 year-old daughter Tylah, who recently flew to New South Wales to visit family.
Donna was left the devastating task of telling her daughter over the phone what had happened to Sammi.
Speaking to The Express via telephone, Tylah fought back tears as she described Sammi as her "everything".
"She was like my best friend.
"It really means a lot that they got her before anything else happened. They saved her," she said.
Donna believes Sammi likely left the family property through a gap in the back fence, but during previous escapes, she had quickly returned home.
"I'm just so grateful to the person who found her. She's not in pain anymore. She's home now, we've got her home," Donna said.
Donna implored anyone with information about those responsible for Sammi's injuries to speak with authorities.
"Sammi probably wasn't the first and if they're not caught, she's not going to be the last," she said.
Greencross practice manager Kylie Pardo described Sammi's injuries as the worst case of animal cruelty she had seen.
"We're all completely shocked and disgusted. I certainly couldn't sleep that night," Ms Pardo said.
"When Sammi arrived she seemed really relieved to be in the arms of one of the nurses and went to kiss her on the nose.
"Once she realised she was safe with us she cuddled in and relaxed, she just seemed to know she was safe now, so we gave her lots of love in those last few hours."
Local police are investigating Sammi's abuse with support from the RSPCA.
Victorian inspectorate manager for the RSPCA, Allie Jalbert said the society was "disgusted and appalled that anybody could so brutally and callously torture Sammi in this way".
"It is horrifying to think about how much suffering poor Sammi endured and it is absolutely inexcusable that anybody would do this to a defenceless family pet," Ms Jalbert said.
"Our sympathies go out to Sammi's family and we are appealing to anybody who has any information about this to please do the right thing and come forward so that we can identify the person or persons responsible and bring closure to Sammi's devastated family."
Anybody with information should phone Traralgon Police Station on 5174 0900.