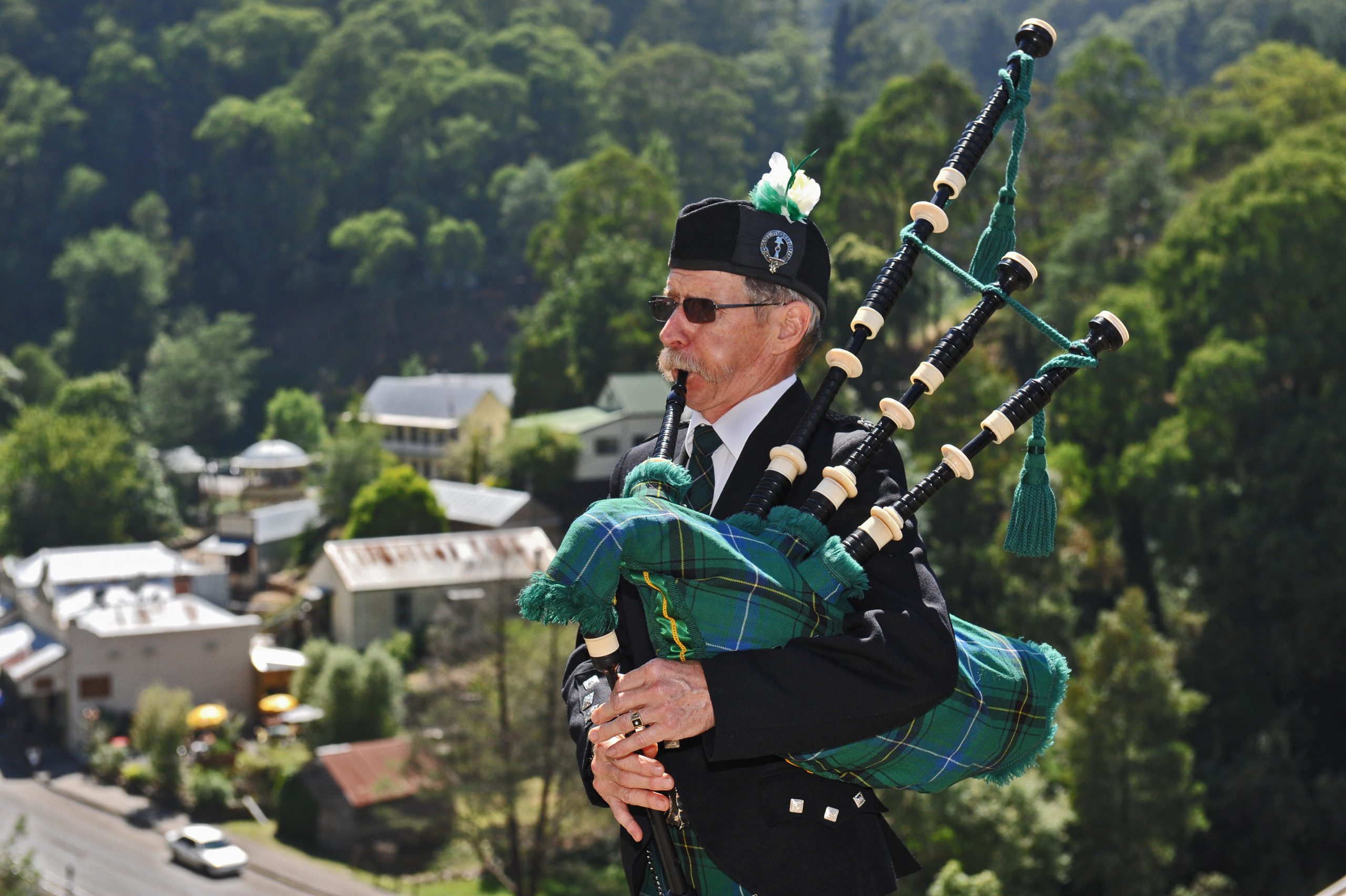 Visitors of all ages have been enchanted and even moved to tears by the sound of bagpipes echoing through the valley in Walhalla.
Many have often wondered who and where the sound originates from.
Richard Henry spends his weekends in the historic town and plays his bagpipes atop a rockface on a hill for people to enjoy.
"That many people come here and they absolutely love it, I've seen people here in tears. It just brings back memories of being away from Scotland to them, they say," Walhalla Lolly Shoppe owner Dion Schembri said.
"People used to look around and ask where the sound was coming from, a lot of people actually do love it."
Mr Henry usually plays for one-hour-and-a-half perched on a rockface above the town while wearing traditional Scottish highland attire, including the tartan of the his family, the Henderson clan.
"I feel like the lone piper at Edinborough castle, it's probably a bit exaggerated but it feels good," Mr Henry said.
"When I was learning to play I wanted experience of playing in public to boost my confidence and I thought Walhalla was a good place because the sound would echo up the valley."
Having migrated to Australia from Scotland at the age of 12, Mr Henry said he began playing bagpipes in 1997 after being moved emotionally by the sound of bagpipes played at close range.
"I heard it close up at a friends place and it just stirred old memories from the homeland and I particularly liked the volume, there's lots of volume, it's that loud and it's an outside instrument, just loved it," Mr Henry said.
From going to Walhalla as a child with his parents and carrying on the tradition with his own sons, Mr Henry ended up making Walhalla his weekend retreat and is using his talent to lure others in too.
"I thought it was a good idea to play and entertain the people and make them have an enjoyable day at Walhalla enjoying the music," Mr Henry said.
"I figure if you take photos, you go back to Melbourne or wherever you're from and you show your friends you had a good day, then maybe more people will come to Walhalla."