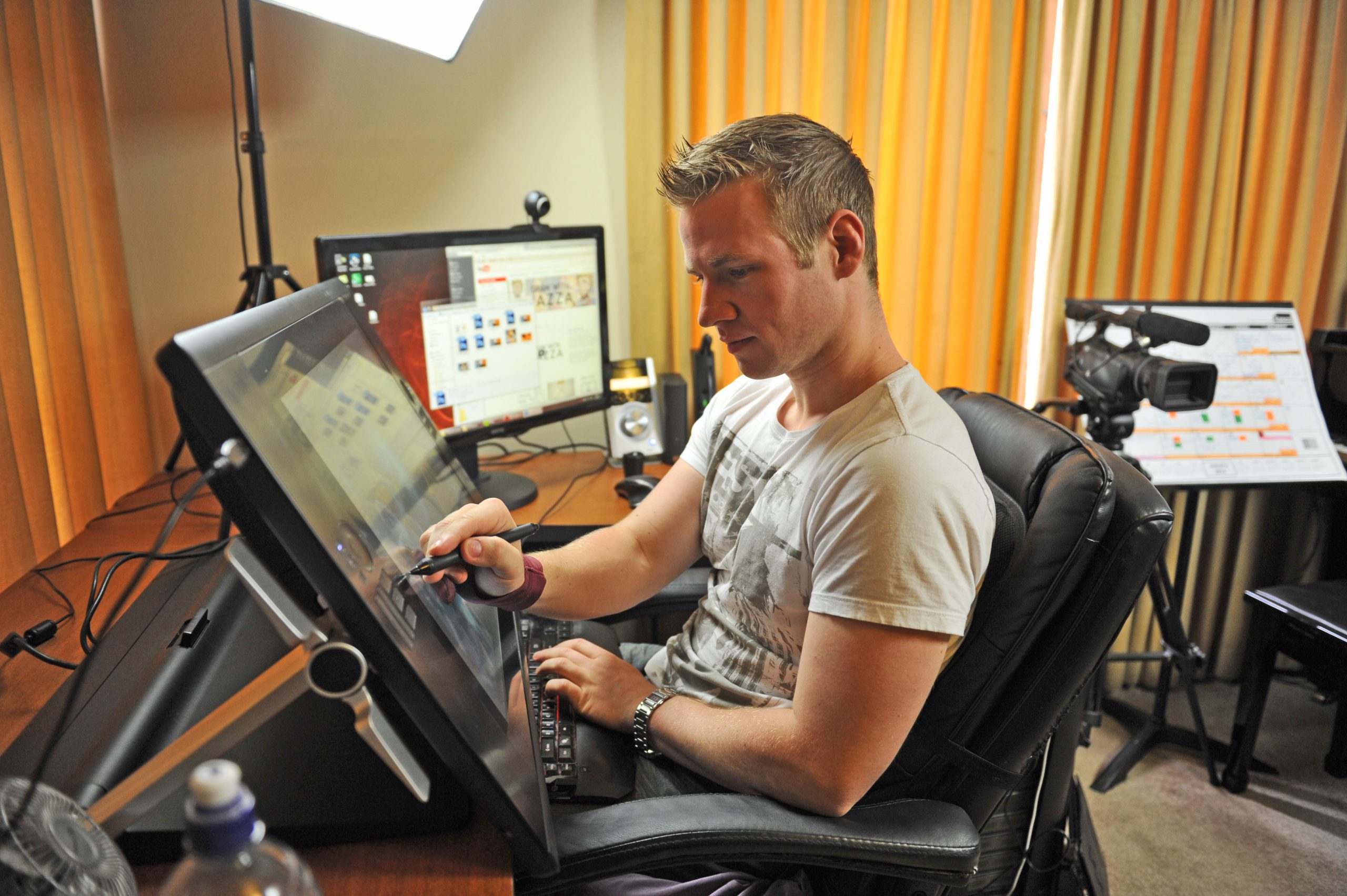 A Newborough animator has used YouTube to his advantage – carving out a comfortable income thanks to the video-sharing website.
Josiah Brooks, who practised drawing since he was 12 years old, had turned his passion into a job after high school, but was struggling to pay the bills until he started his YouTube channel "Draw with Jazza" two years ago.
The number of subscribers to the 24 year-old's channel grew exponentially and surpassed the 100,000 mark earlier this year.
Josiah said seeing his then source of income, creating flash games, "dying" prompted him to create a "back up" and looked at his self-taught drawing and animating talents as a way of doing so.
"People go online looking for tutorials on how to draw," the freelance animator and graphic designer said.
"Whenever I looked there was nothing good… they had loud music and voice-overs or were slow and boring."
Seeing the opportunity to fill a need, Josiah posted videos once a week showing people the skills he had acquired, specialising in drawing human anatomy.
The videos soon became popular, with some of his 100 or so posts attracting more than 100,000 views. Josiah attributed treating the channel seriously, creating a clear brand, giving people what they wanted and collaborating with popular YouTubers to his channel's success.
As well as making money for each video he posts, he attracts business for his freelance animation business to create introductions, pitches and even wedding proposals.
It has also been a way for him to meet and collaborate with one of his "greatest artistic influences".
"Since I was 12 and started to find my passion for art I obsessively collected (Chris Hart's) books," Josiah said, adding how-to-draw books of this kind were the only form of art education he received.
"I contacted him at the end of last year and I interviewed him for my channel."
Mr Hart was so impressed with Josiah's channel he asked him to manage his own channel – a collaboration that Josiah described as a "landmark moment that legitimises what I've done".
Josiah said he hoped to encourage other budding artists and animators to pursue drawing and better themselves through practise, without giving up because they weren't perfect.
"The best thing you can do is learn to love the process," he said.
Recognising his own limits as a teacher, Josiah said he hoped to start a yearly convention in Melbourne, where members of the online community interested in art could meet and exchange ideas and feedback.
He said this "ambitious" project was the most recent of the long-term goals he had been setting himself since childhood. "It's funny. In a way I still am 12 year-old me," he said.