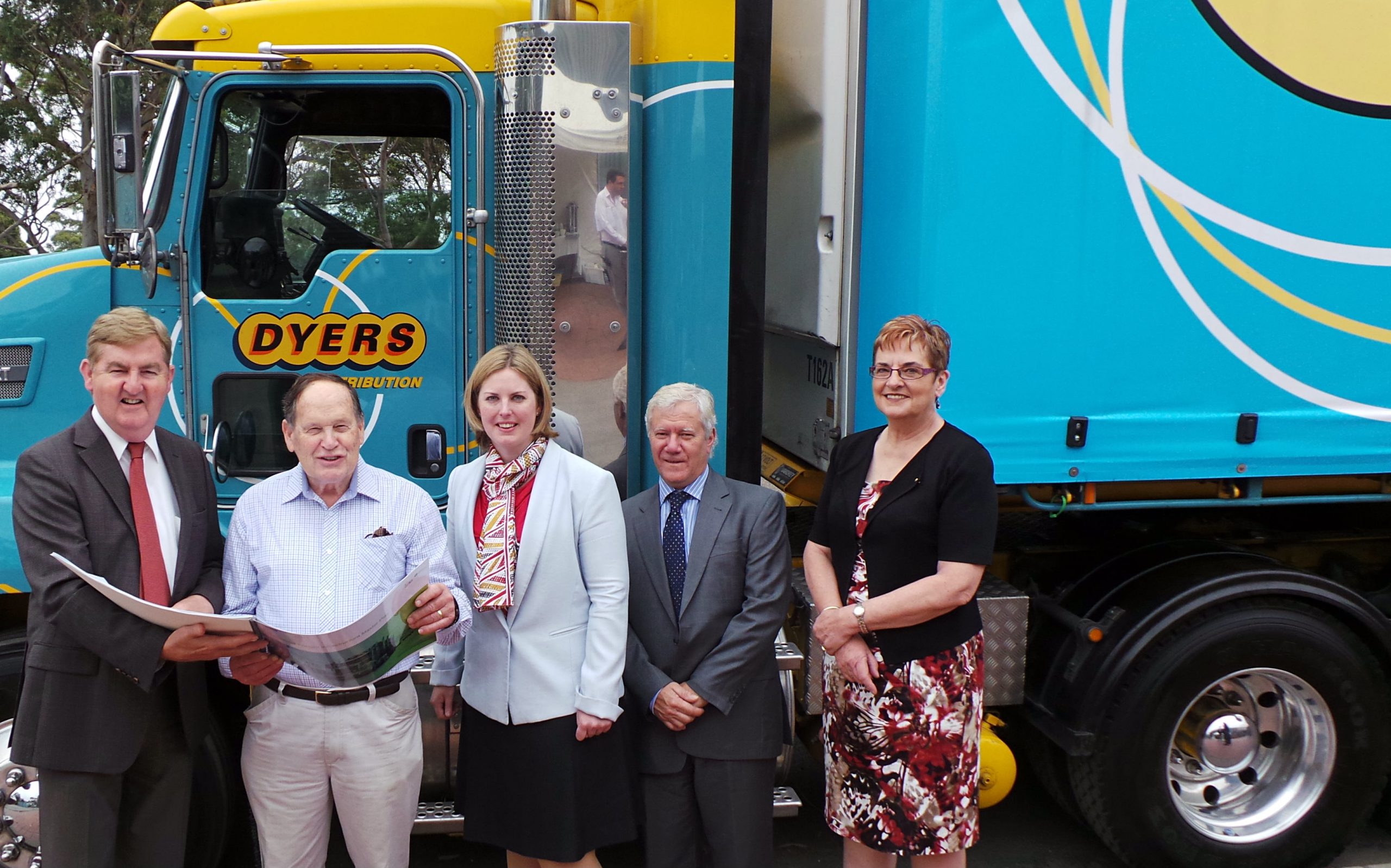 Increasing demand on limited main routes are among several trends represented in the Gippsland Freight Infrastructure Master Plan launched on Friday.
The plan, initiated by Committee for Gippsland, asked Gippsland transport businesses for their input on the region's major freight and infrastructure needs for the immediate and long term future.
The industry also identified vehicle productivity, the role of rail, freight issues concentrated at townships, which are experiencing increasing amenity and congestion issues, maintaining existing assets declining in performance because of maintenance gaps, emerging higher value export opportunities and the use of information technology.
Committee for Gippsland chief executive Mary Aldred said having safe and efficient transport routes and access to market was essential to Gippsland maintaining its competitiveness.
"The most important part of this project is that it captures the immediate needs of the region in terms of local road maintenance, highway upgrades like the South Gippsland highway, but also medium to longer term goals like heavy vehicle bypasses for Korumburra, Drouin and Traralgon, and the full duplication of the Princes Highway from Traralgon to Sale," Ms Aldred said.
Deputy Premier and Member for Gippsland South Peter Ryan, who officially launched the plan at Dyers Transport in Sale, said the plan had been developed as a key component of the State Government's Latrobe Valley Industry and Employment Roadmap launched in 2012.
Mr Ryan said the roadmap was designed to create new jobs and stimulate investment in the Valley and highlights the need to develop an 'infrastructure vision' for the region.
"The Gippsland Freight Infrastructure Master Plan supports this 'infrastructure vision' and identifies additional funding for local projects as a key priority for the development of the transport and freight industries locally," Mr Ryan said.
Mr Ryan said Regional Development Australia Gippsland had provided $100,000 to the Committee for Gippsland to complete the plan.
The plan's launch follows a call from the Gippsland Local Government Network for a state budget commitment to major transport overhaul in the region.
GLGN, an alliance of six Gippsland councils, lodged its submission to the 2014 -2015 Victorian State Budget consultation process.
In a statement, GLGN chair, Wellington Shire mayor Scott Rossetti said the submission was focused on major public transport, rail freight and road issues.
Priorities listed in the submission included $500,000 to develop a Gippsland Rail Freight Corridor Development Study and an assessment of options for connection to Port of Hastings.