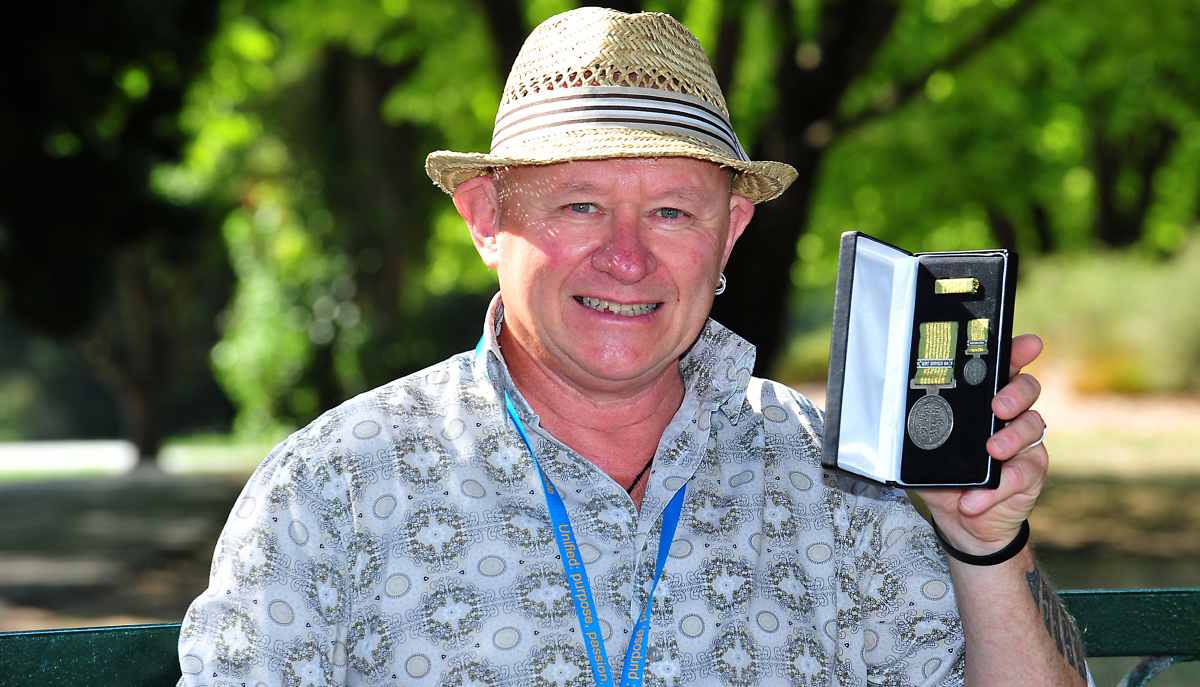 A Moe public servant's frontline support role during the aftermath of the Black Saturday bushfire has been recognised with a national accolade, applauding his sustained service to the community.
Department of Health adviser John Worters was awarded the National Emergency Medal last week for leading the community service outreach centre in the fire affected communities of Traralgon South and Callignee.
In the immediate days following the Churchill-Jeeralang fire, Mr Worters was out on the road as a grants officer, providing immediate financial assistance to fire affected individuals, many of whom had lost everything.
"Fences were still on fire when we first started going out – we were out there writing cheques, enabling the immediate relief needed, such as hotels and clothes, for everyone who came to us," Mr Worters said.
"The breadth of the fire's impact was immediately apparent – some people were coming to us on the Monday who were reacting quite calmly, while others were in a state of profound distress and shock, reacting to their lives having been totally destroyed.
"Within a couple of days, we had (currency management company) Armagard in the relief centres helping us convert cheques into cash on the spot."
As the recovery effort continued, a small portable hut was established in Traralgon South in March, as a designated community outreach centre.
The 'one-stop shop' for government services and advice provided residents with basic needs, such as an internet connection, to the more complicated matter of replacing lost identity documents and enabling access to the vast $300 million Bushfire Appeal Fund.
"We weren't out there to be bureaucrats, we were there to help people navigate the system as easily as possible with no bureaucracy," Mr Worters said.
As one of 12 hubs set up across Victoria, former Chief Police Commissioner Christine Nixon dubbed the service as "one of the outstanding successes of the recovery effort" at the 2009 Victorian Bushfires Royal Commission.
The NEM, established in 2011 by Queen Elizabeth, is awarded in strict bureaucratic fashion to organisations or individuals who rendered a minimum service during specified dates in response to nationally significant emergencies.
The strict criteria has been a source of criticism, which Mr Worters himself said he understood, citing numerous colleagues whose frontline emergency work was equally deserving of the NEM, but missed out on criteria grounds.
"It's a bit of a lottery in terms as to whether you get your name picked out … but for me the medal is symbolic of a lot of work done mostly by a lot of people, so this is for them too," Mr Worters said.
"I think there's a lot of people that lose sight of the human element in the vast systems and processes of the public sector machine – but this role was the 'essence' of public service – we were directly servicing the public and helping them in some pretty dire times of need.
"I've been working in all kinds of positions since I was 17, but this was by far the most rewarding thing I've done – I feel privileged to have been given that role."