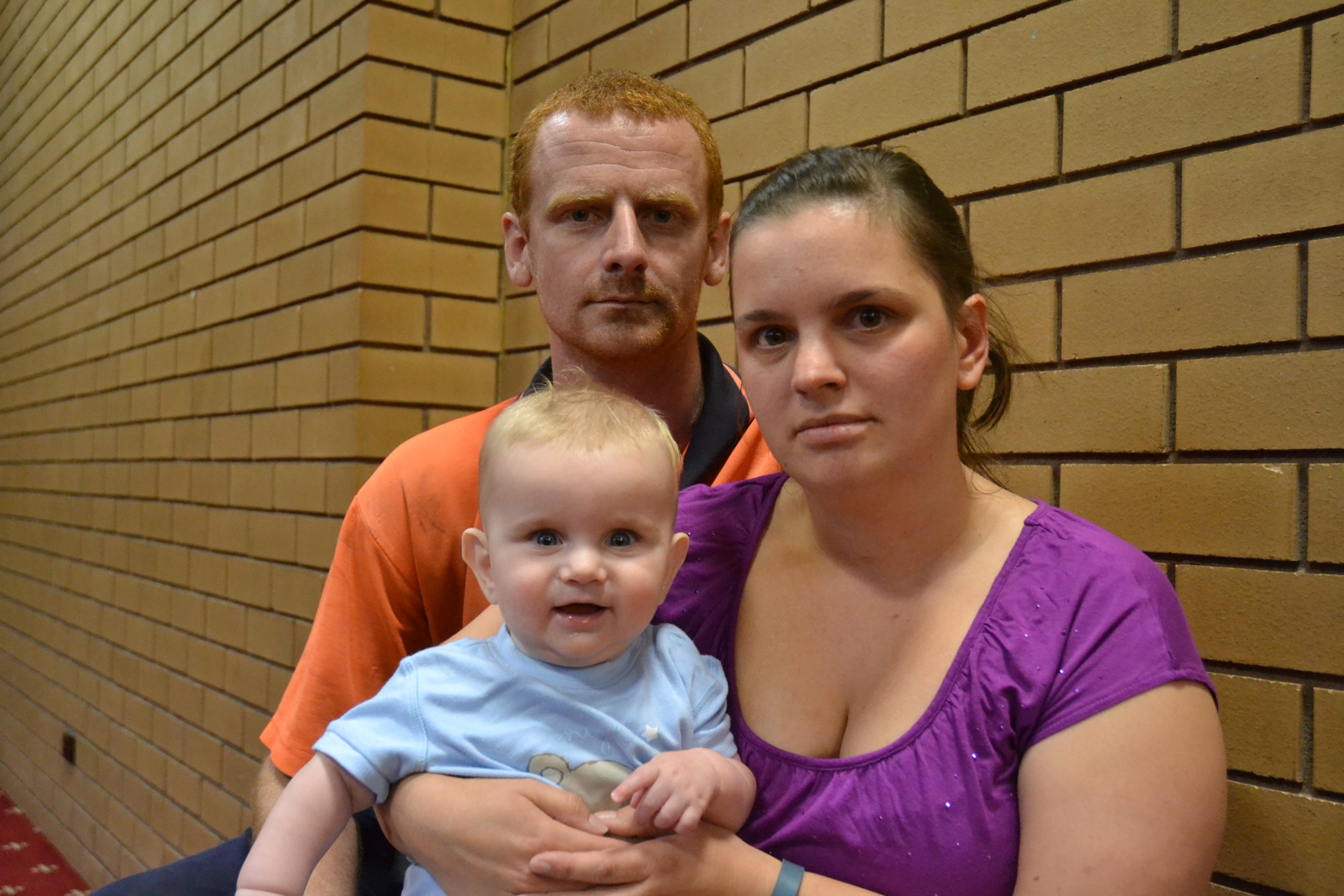 RELATED COVERAGE: This is a crisis: community outrage at public meeting
Since the smoke began to linger in Morwell's south, six month-old Branigan Kitwood has developed a cough, at times, so severe, it affects his eating.
Mother Lauren Kitwood spoke through tears at Tuesday night's public meeting as she told authorities she feared staying in her Hazelwood Road home.
"Each day I look outside to see whether it's going to be safe to go out or if I need to cover my son's face," Ms Kitwood said.
"I've struggled to feed him in the past couple of days, he coughs so much that he coughs everything back up," she told The Express.
The Kitwoods have avoided their home as much as possible in the past week, often staying with Lauren's family on their couch in Moe.
Seeking a more permanent option for relocation, the family asked at a fire information bus at Mid Valley Shopping Centre on Sunday about finding relief accommodation.
They were directed to the Department of Human Services who, Ms Kitwood said, told them their area had not been designated "bushfire-affected" and they therefore could not access emergency housing.
"Knowing that there is nothing in place for our region is terrifying," Ms Kitwood said.
"We're not blaming anyone, I think the communication between different organisations has been lacking."