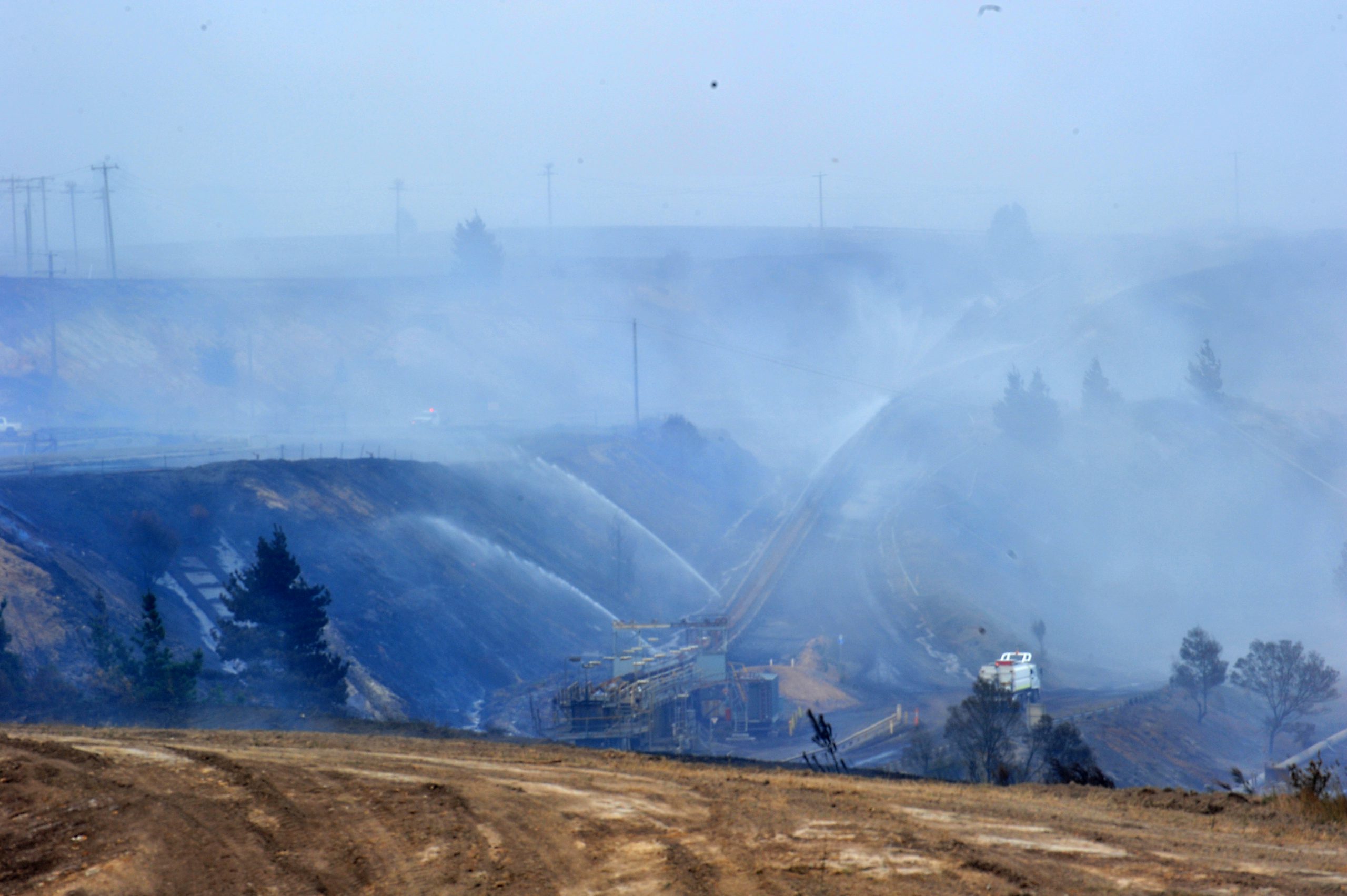 RELATED COVERAGE: This is a crisis: community outrage at public meeting
Workers at Morwell's Energy Brix briquette factory are likely to be stood down this week, after the station's coal supply was severed by the Hazelwood open cut fire.
A large supply conveyor connecting Hazelwood's coal supplies with the Energy Brix complex was damaged in the mine fire on 9 February, along with an associated coal loader.
The power station, which has operated at a limited capacity since June 2012 to supply steam to the neighbouring briquette factory, came offline on 12 February after the exhaustion of internal coal supplies.
Managing director of briquetting operations contractor Mecrus, Barry Richards, said while its employee base had performed maintenance work since the supply interruption, workers would now be stood down until coal operations were restored.
An Energy Brix spokeswoman said a temporary coal in-feed system had now been installed, and there was currently no need to stand down power station workers.
She said the company had liaised with Hazelwood on coal delivery, which was expected to recommence within a week, depending upon the status of the fire.
"In the interim, briquette supply to non-interruptible customers will continue via the onsite briquette stockpile," the woman said.
The Energy Brix complex experienced its own close call in the 9 February fire, with burnt grass reaching up to the station's perimeter boundary.
"Energy Brix wishes to thank the CFA, emergency services, our staff and contractors, and Hazelwood Power who worked tirelessly to protect our assets on that day and for their ongoing efforts," the spokeswoman said.