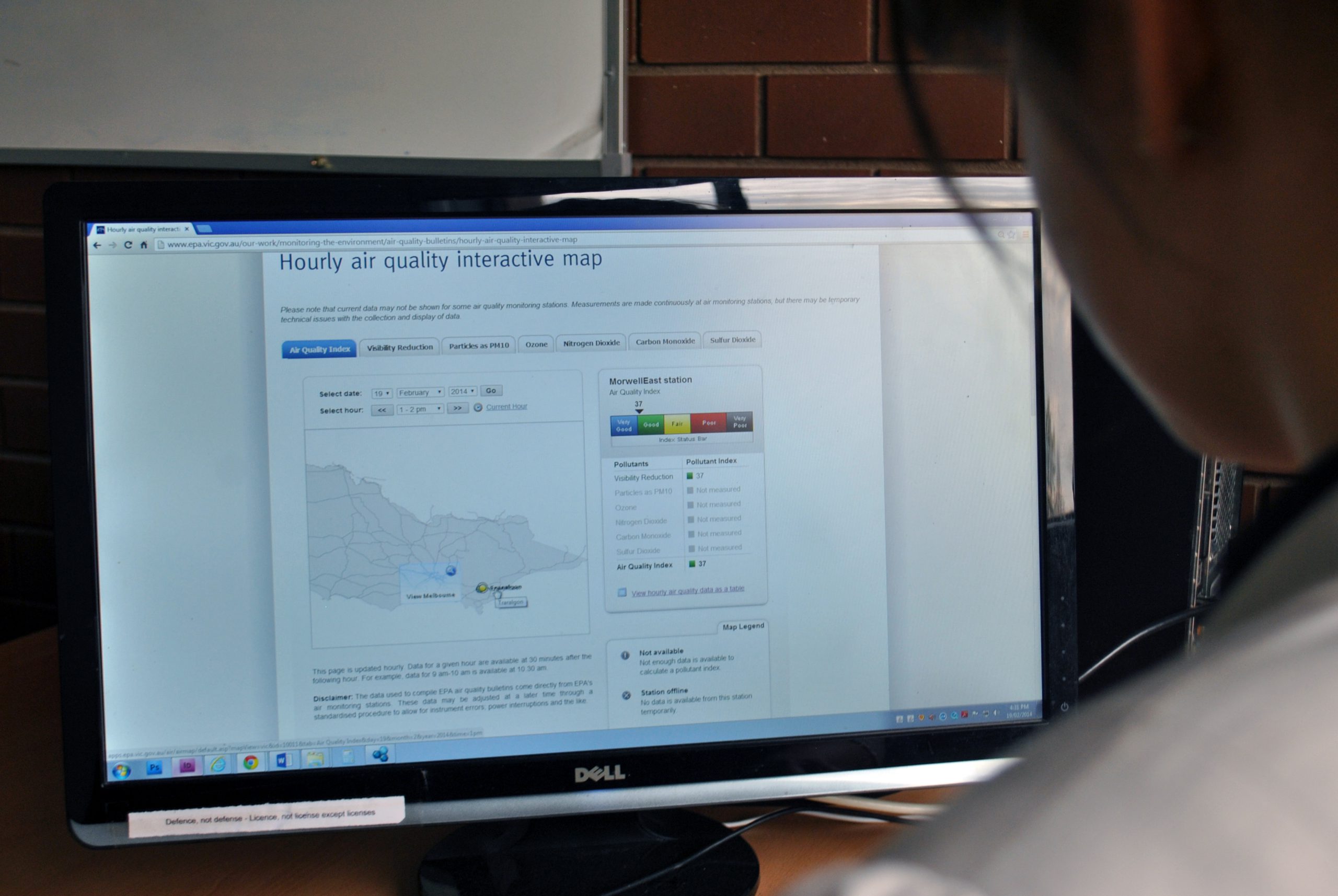 RELATED COVERAGE: This is a crisis: community outrage at public meeting
The Environment Protection Authority has assured residents additional carbon monoxide monitors will arrive in the Latrobe Valley imminently, with data available in the next few days.
An EPA spokeswoman said no carbon monoxide was detected on its existing two CO monitors yesterday.
"Experts tell us there is no CO or heavy metals in the smoke, we will continue to monitor for this around the clock along with CFA," the spokeswoman said.
She said the EPA was "urgently" working to get CO monitoring data translated to its website and interactive map "shortly".
The map so far has not shown readings of CO, causing anxiety in the community.
Morwell-based Latrobe City councillor Graeme Middlemiss hit out at the EPA yesterday, following Tuesday night's meeting, saying the authority had not acted quickly enough to address community fears.
"Last night's public meeting revealed an astonishing list of claims from community members that appear to indicate that EPA is not on top of the air quality problem in Morwell," Cr Middlemiss said.
"There are real and growing fears in the wider community that the ash from the mine fire may have toxic properties.
"Ten days after the ash began raining down, is simply too late to act. "To talk of now setting up special plates to sample the ash (as stated at the meeting) is ridiculous.
"They could simply drive to my house and collect an ash sample off my verandah, have it analysed, and release the results tomorrow."
The EPA spokeswoman said the monitoring network included a fixed particulate station at Traralgon, two online in Morwell and two more coming online.
"We have mobile monitors sweeping through the town to collect information on ash and CO," she said.
"We have good knowledge of the source of the coal ash and so will be focusing our scientific expertise on air analysis."
The spokeswoman said the EPA would increase the amount of information about the smoke including small and large particles.
"To support the six monitoring stations, we have EPA staff monitoring air with hand-held devices," the spokeswoman said.
"The monitoring stations are fanned out around town to capture the smoke impacts before they hit homes."