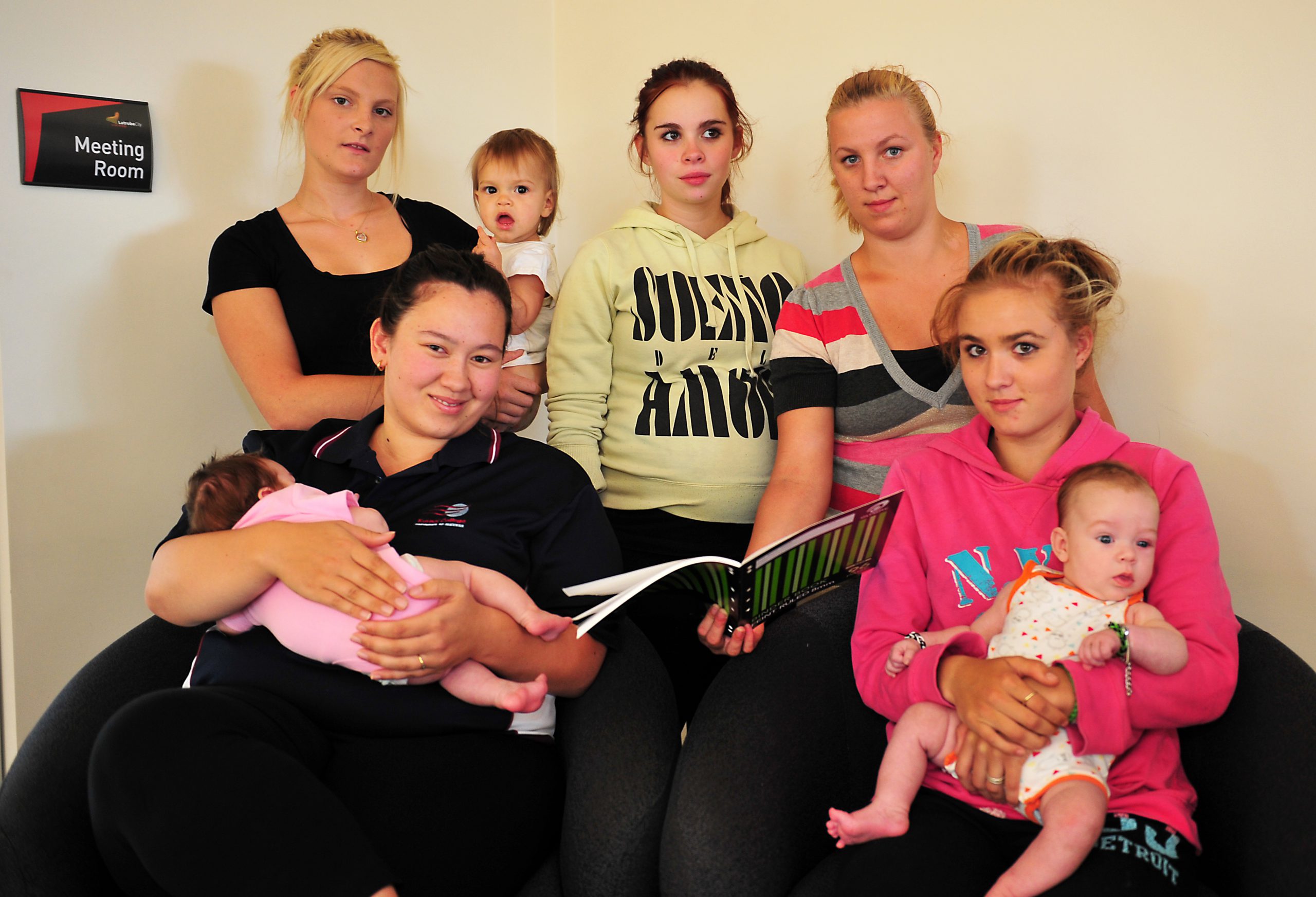 Young mums from the Latrobe Valley hit the books on Monday for the first time since giving birth.
The Kurnai Young Mum's Program, held at Ted Summerton Reserve, Moe, helps prepare mothers for further education and to pursue a career. Eighteen year-old Shae Edwards, who left year 11 in September last year to give birth to her son, said she enjoyed being with other young mums.
"It was great actually, I enjoyed coming here," Ms Edwards said.
"If I went to normal school and say 'when I was in labour' they would just look at you, but these people know what you've actually been through and I reckon it's great."
With skilled-based practice in mind, 17 women spent their first day learning about healthy diets.
"We talked about balanced dieting and we got to learn stuff about each other and we just did activities and summed up what we did in a paragraph," Ms Edwards said.
Having just returned to the workforce after maternity leave, teacher Eloise O'Brien said the program was perfect for young mothers who were able to have their child cared for at Moe PLACE, located across the reserve from the classroom.
"It's not VCE, it's not subject-based work, it won't prepare them for university entry," Ms O'Brien said.
"It's purely skills-based and its directing them towards their interests and their own strengths and ambitions.
"A lot of them don't know what they're good at, they don't know what they're interested in so if anything this course will expose them to all manner of things to get them to grab onto something and fly with it."