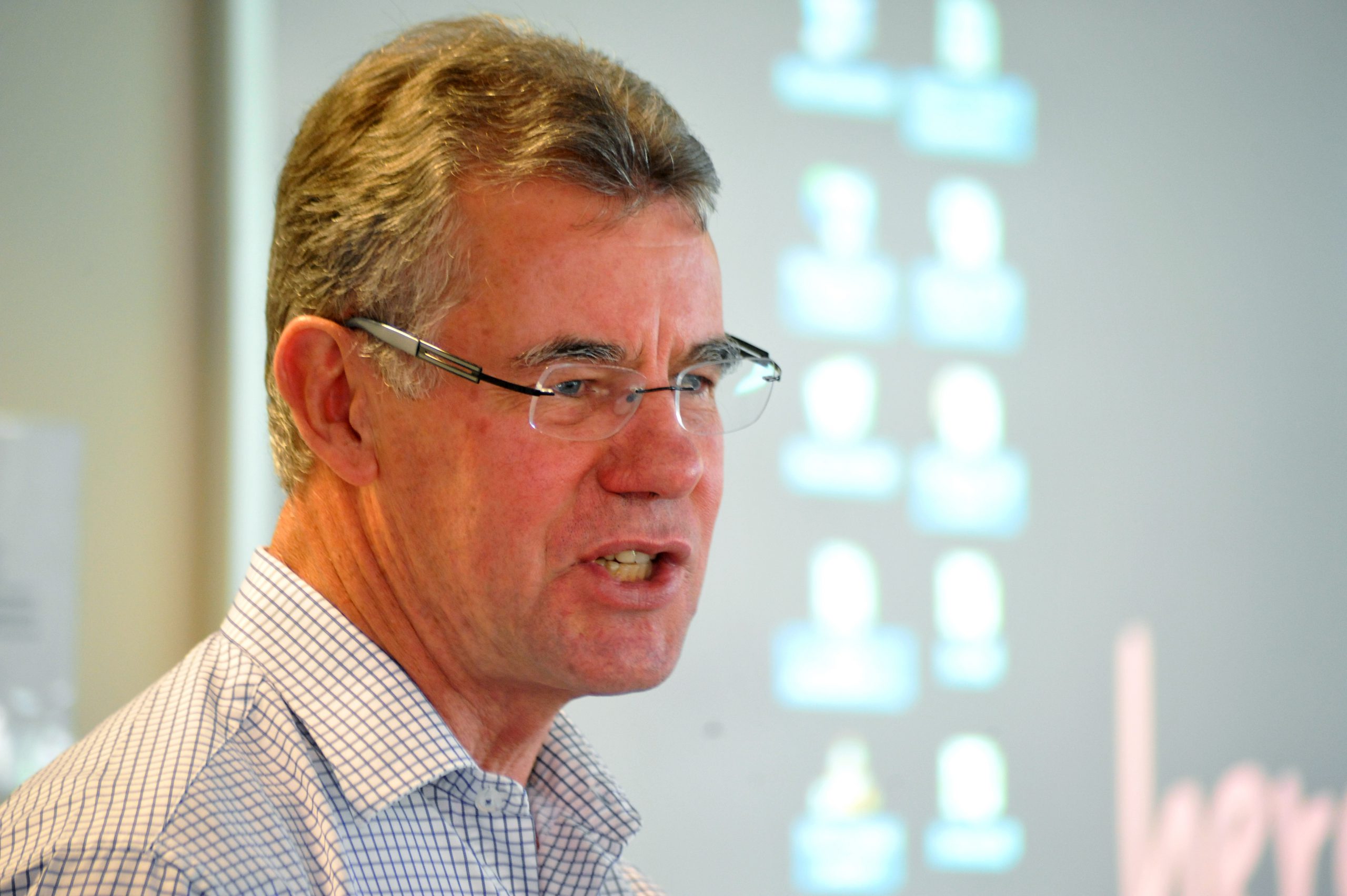 EXCLUSIVE
Longstanding Gippsland-based MP Peter Hall will not seek re-election in November.
After 25 years in the Victorian Parliament, Mr Hall says he will retire to spend time with his wife Kay and their family.
"It's a fair stint and now is an appropriate time that I take this step and change course," he told The Express.
Mr Hall, who has in his most recent term served as Minister for Higher Education and Skills and the Teaching Profession, informed Premier Denis Napthine of his decision on Thursday night.
Speculation surrounded Mr Hall's future earlier this year, but he denied he planned to retire.
The 61 year-old said the opening of National Party preselection for the Victorian Legislative Council on Friday prompted him to "finally commit one way or the other". Beyond dedicating more time to his hobby of woodworking and "dusting off the golf clubs", Mr Hall said he would hope to continue his longstanding interest in education on the council or board of an institution.
"There'll be some sadness when I walk out the door finally, but it has been a wonderful 25 years full of many highlights," Mr Hall said.
"For those who put me there, including my party The Nationals, I will be forever grateful."
Mr Hall labelled his past three years in a ministerial role as the "crowning highlight" of his time on Parliament.
It is this time which has arguably been the most challenging for Mr Hall, who sustained fierce criticism in the wake of the government's cuts to the TAFE sector.
"It's certainly difficult when you make decisions which impact on people in an adverse way," Mr Hall said.
"Apart from those decisions which are well known, by far the toughest decisions have been the ones of a more personal nature when you say to someone 'I've tried as a hard as I can and I can't do any more', despite your very best efforts to help someone you believe is in need."
Mr Hall said he believed however, the number of people he had helped outweighed those he had not.
Mr Hall grew up in Castlemaine in central Victoria and first came to live in the Latrobe Valley at the end of 1975.
In 1976 he married Kay, whose family was from Yallourn and he taught at Mirboo North High School, before beginning a 13-year career with Traralgon High School until he was elected to Parliament in 1988.
Mr Hall was the member for Gippsland Province and later the Eastern Victoria Region, with former roles including leader of The Nationals in the Legislative Council for eight years and shadow minister for education.
He said he aimed to be respectful of others and acknowledged different views within the community, an approach he took into Parliament.
"I'm not renowned for being rude or interjecting," Mr Hall said.
He recalled the one action he says tarnished an otherwise clean conduct record, calling then-treasurer John Lenders by his first name.
"I just said 'come on John' in a jocular way and got booted out for 10 minutes."
Mr Hall said after representing Gippsland for 25 years he believed the region needed a sense of unity in order to harness its strengths.
"We need to maximise the opportunity of education and employment for people of all ages across the region and there is no easy answer to that, but having a positive approach is a start," he said.
Mr Hall said structures like the Gippsland Local Government Network, Committee for Gippsland and the Gippsland Tertiary Education Council had all helped give the region a "united voice".
He said Gippsland had begun to see positive results in tertiary education rates, with the establishment of Technology Enabled Learning Centres in local TAFEs, which aim to give students in remote areas better access to education.
"We've now seen 320 enrolments in programs delivered by those centres," Mr Hall said.
"We also saw more offers being made and accepted at Federation University as compared with Monash.
"We still need to raise the opportunity for people to improve high school completion rates and improve participation rates in post-secondary education."
The Nationals are expecting a strong field of nominees.
Mr Hall said he would not endorse any particular person for preselection.
"I think there will be a lot of good Nationals members for this particular seat and I wish them well and would offer them any support I had to give," he said.
Looking back, Mr Hall said he had no regrets.
"Nobody's ever perfect and you could reflect back and say 'I wish I did that' but in terms of taking on the job and doing my best, no I don't have any regrets for the action as a whole," he said.
"To my constituents, a sincere thank-you for the trust you have bestowed to me as your representative in the legislative council over a long period of time and I hope they were of the view that I have done my best to represent their interests in the region and the parliament."